Due to the possibility of inclement weather and the safety of the players and community we have decided to postpone the basketball barbecue dinner to next Sunday. On that date, we will still do curbside pick-up, carry out, or dine in. Thank you all for your continued support and we hope everyone stays safe.

DRESS UP DAYS REMINDER...SHOW YOUR LONGHORN SPIRIT!!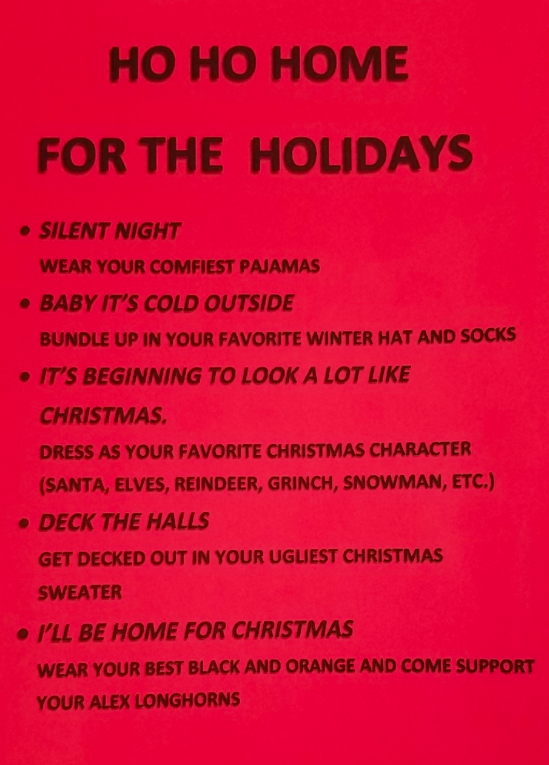 Sr night tonight vs Verden. 6:00. We will recognize our Sr.'s before the girls game.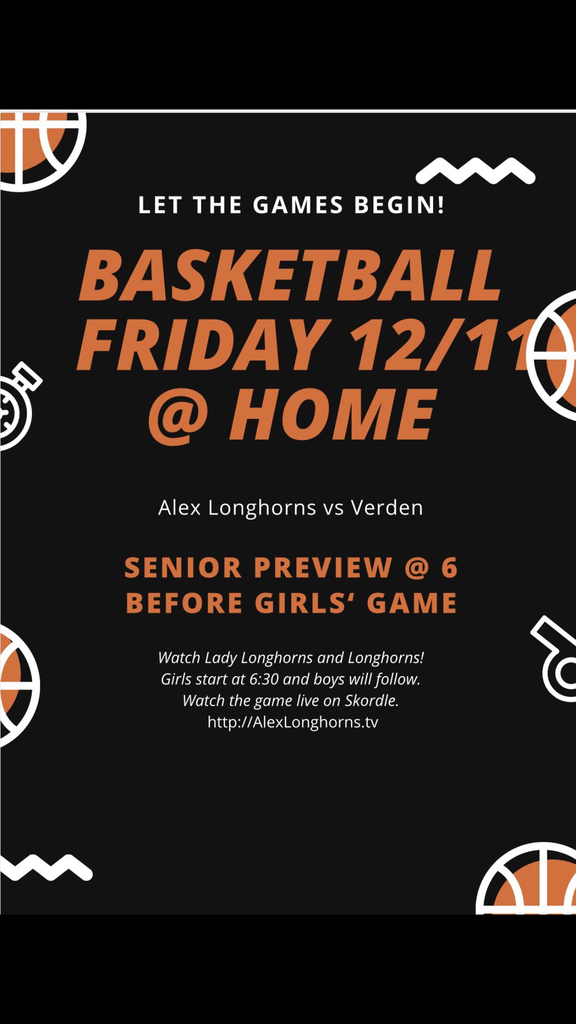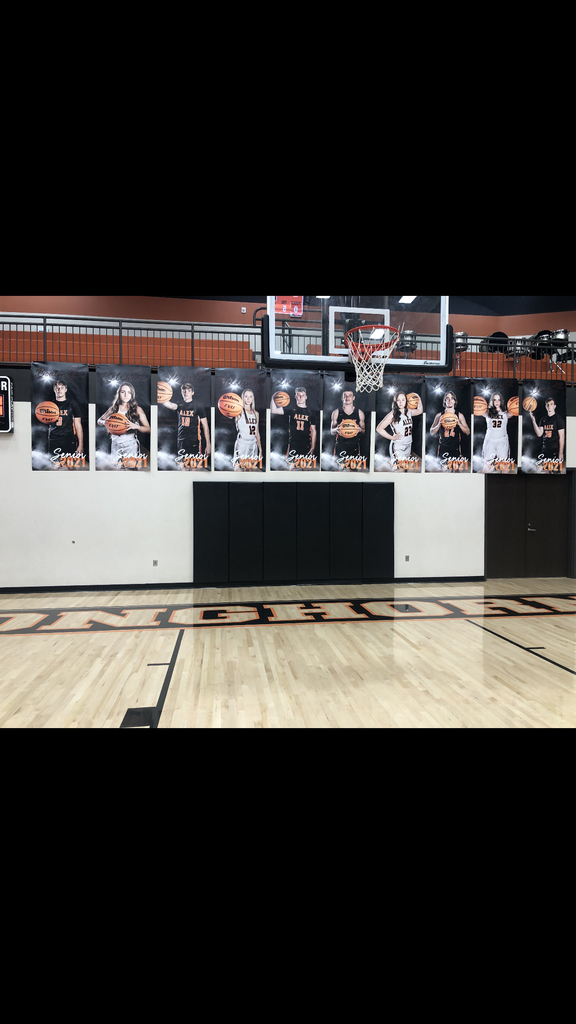 Keep an out, the Grinch has been spotted roaming the halls of Alex Elementary today!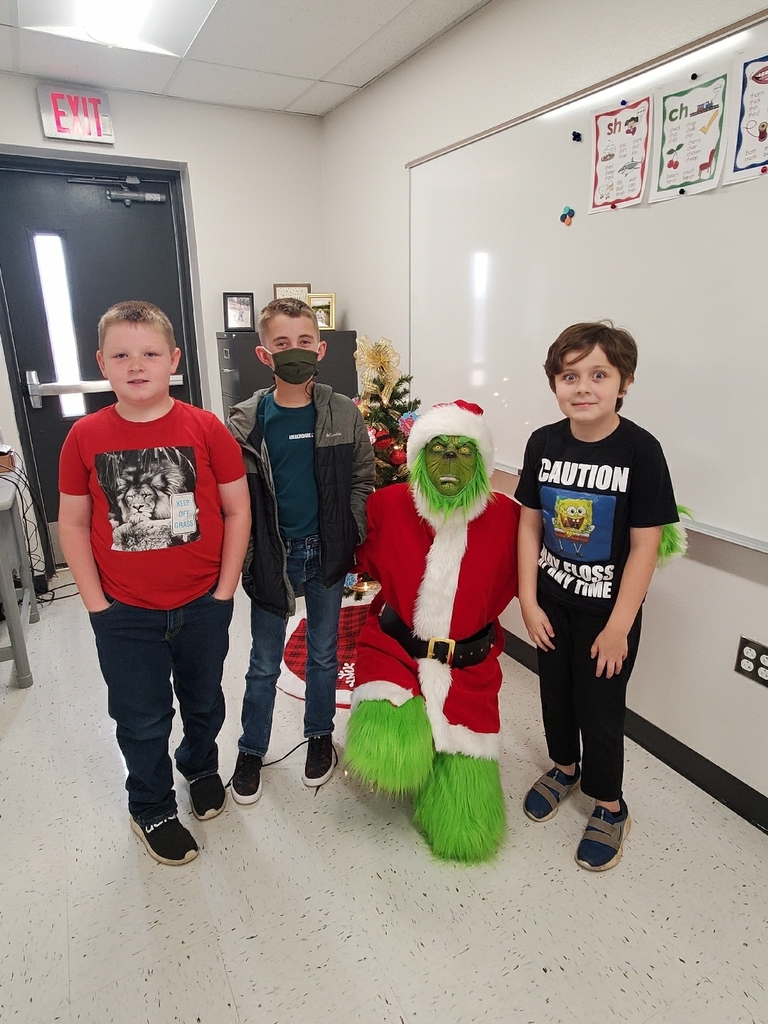 Virtual students- Be sure to check your account for a pop-out announcement on the Home Screen on the right side from Mr. Tolson.

Santa's Workshop – December 14th through December 18th - The elementary will once again host Santa's Workshop! This is one of the most exciting times of the year! To see students who are so enthusiastic to shop for their family members and friends is a great experience! Gifts will range from $0.25 to $3.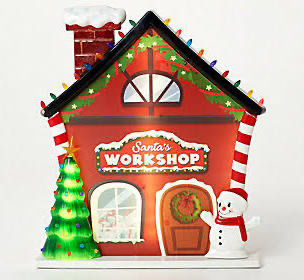 Blood drive 1:30-6:30 today (Thursday, Dec. 10th). Look for the blood mobile in the north parking lot; there are still spots available.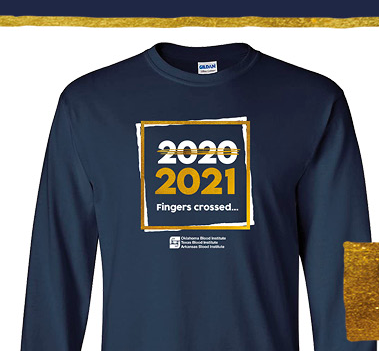 Next week is Spirit Week! Everyone join in the festivities to show your Longhorn spirit!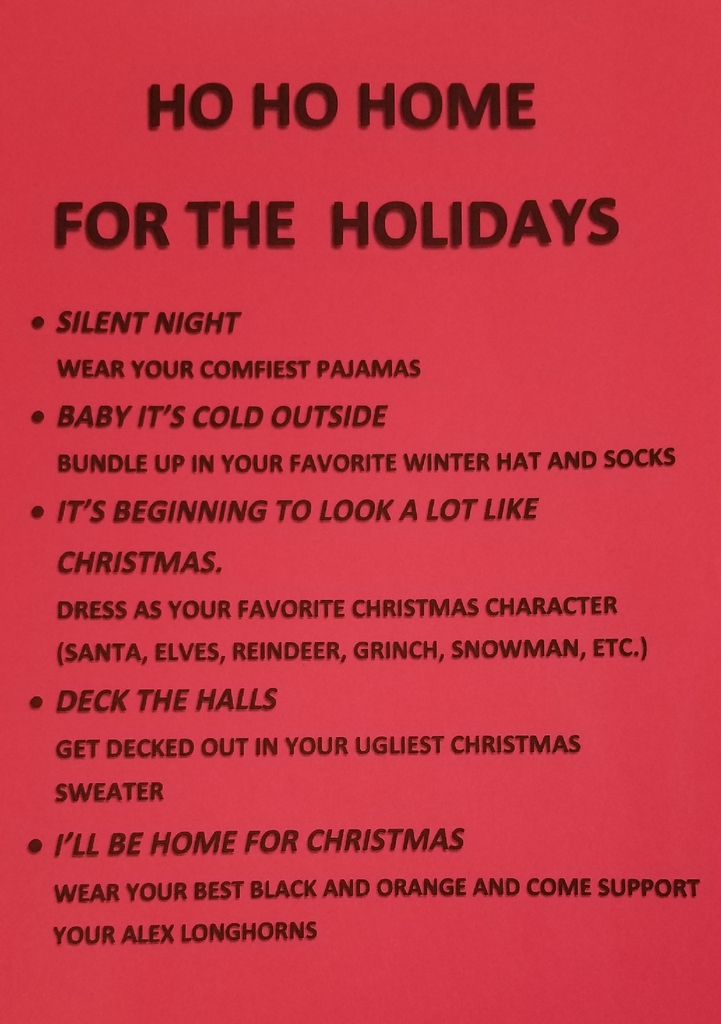 Mrs. Moore's class helping with the food drive and Santa's Workshop.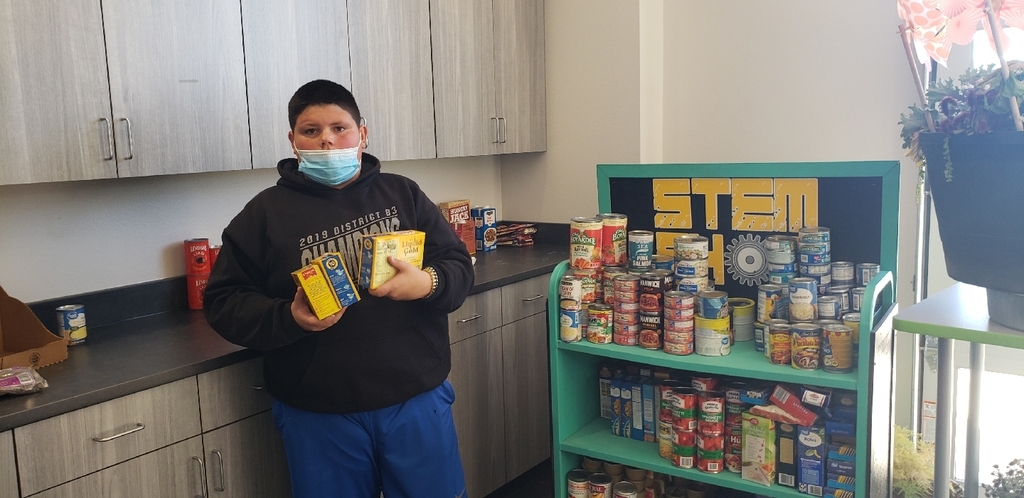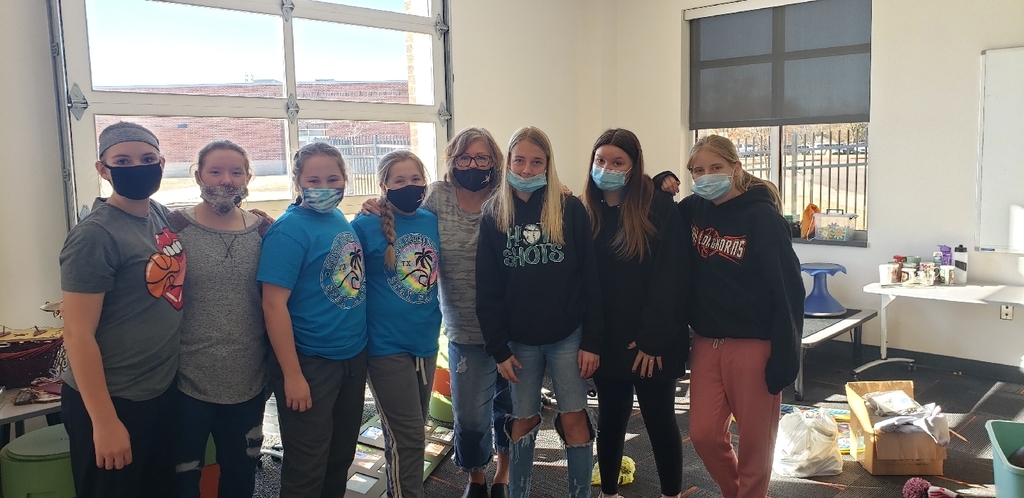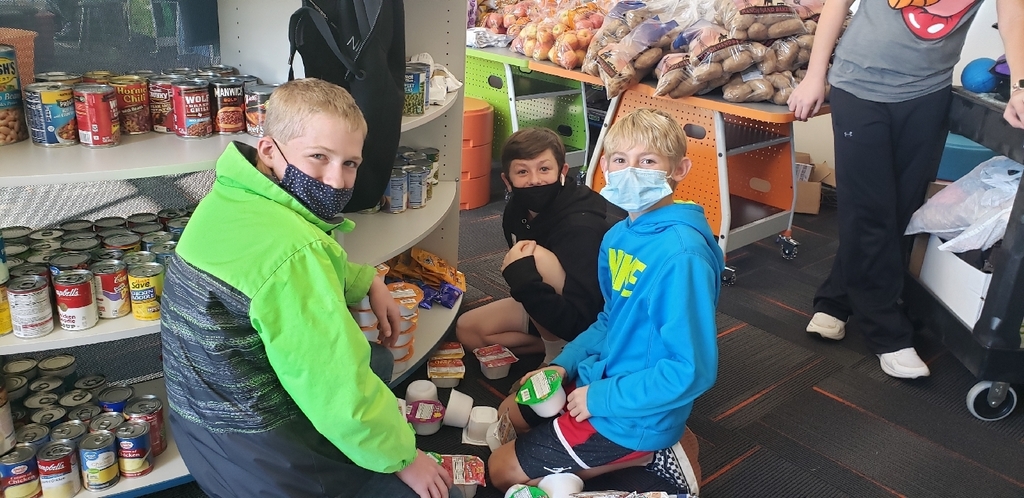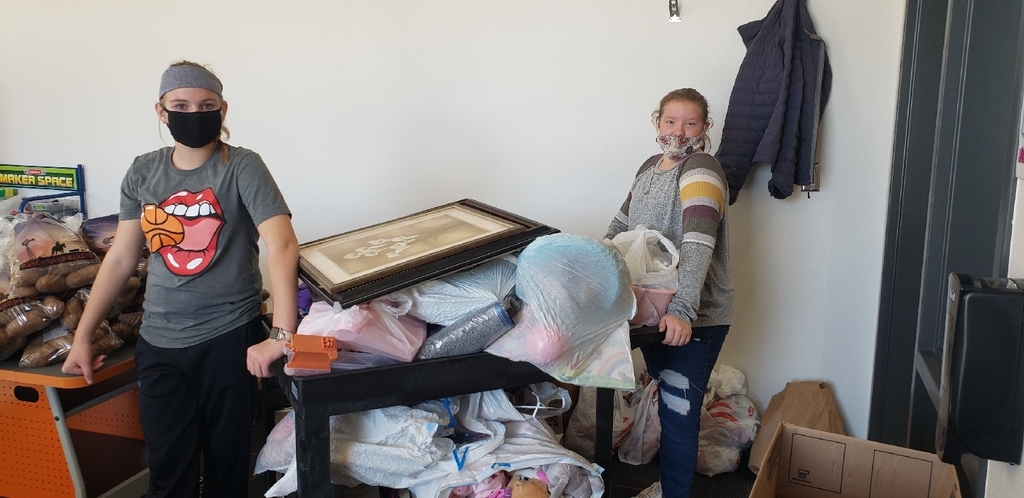 Mrs. McCauley's class jumped in and helped with the food drive.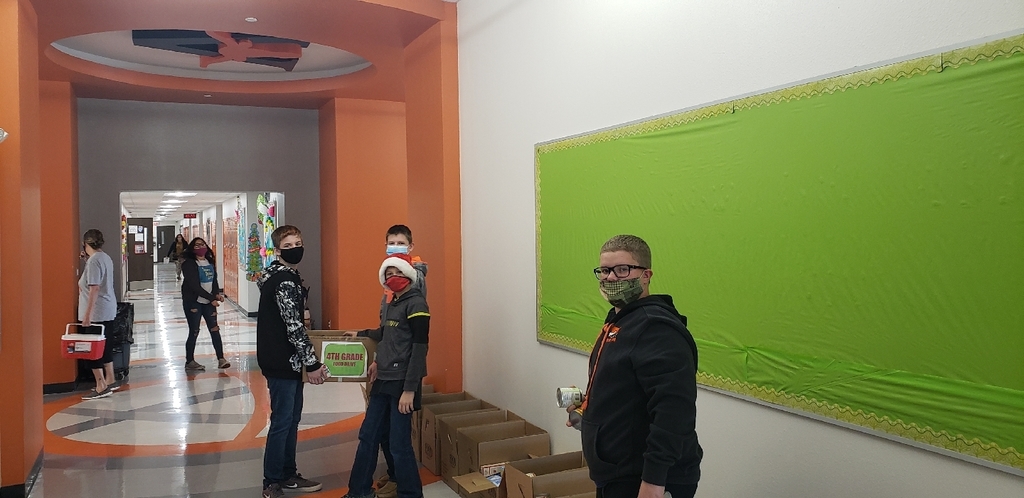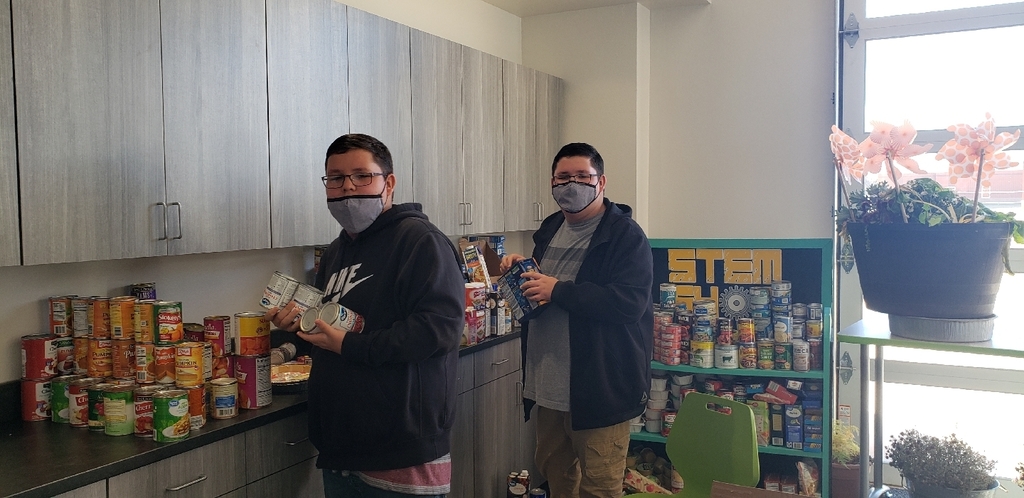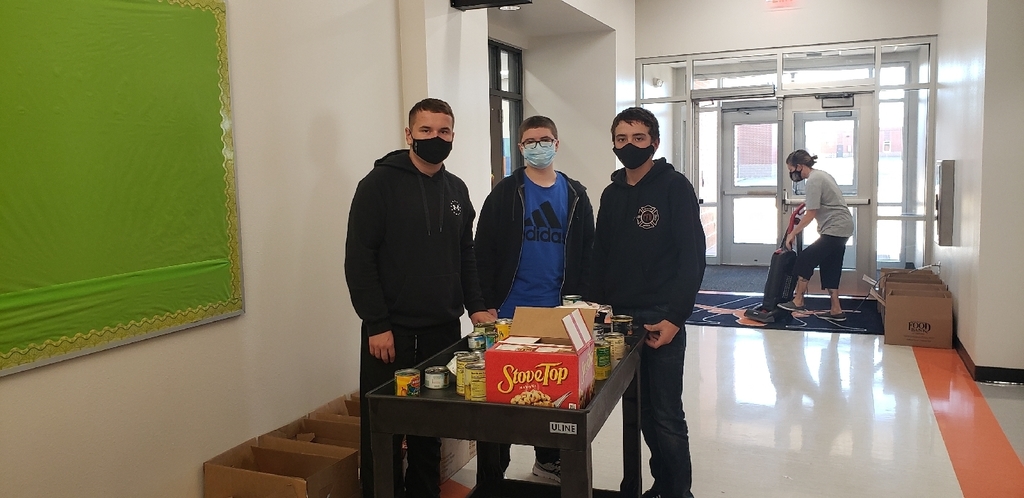 Our little community has come together in a big way through the donation of food for the Christmas food drive!!! Thank you to our community members, students, parents, teachers, & local businesses for supporting this worthy cause! This is truly a wonderful community to be a part of and we are thankful for everyone who lent a hand to make this food drive successful!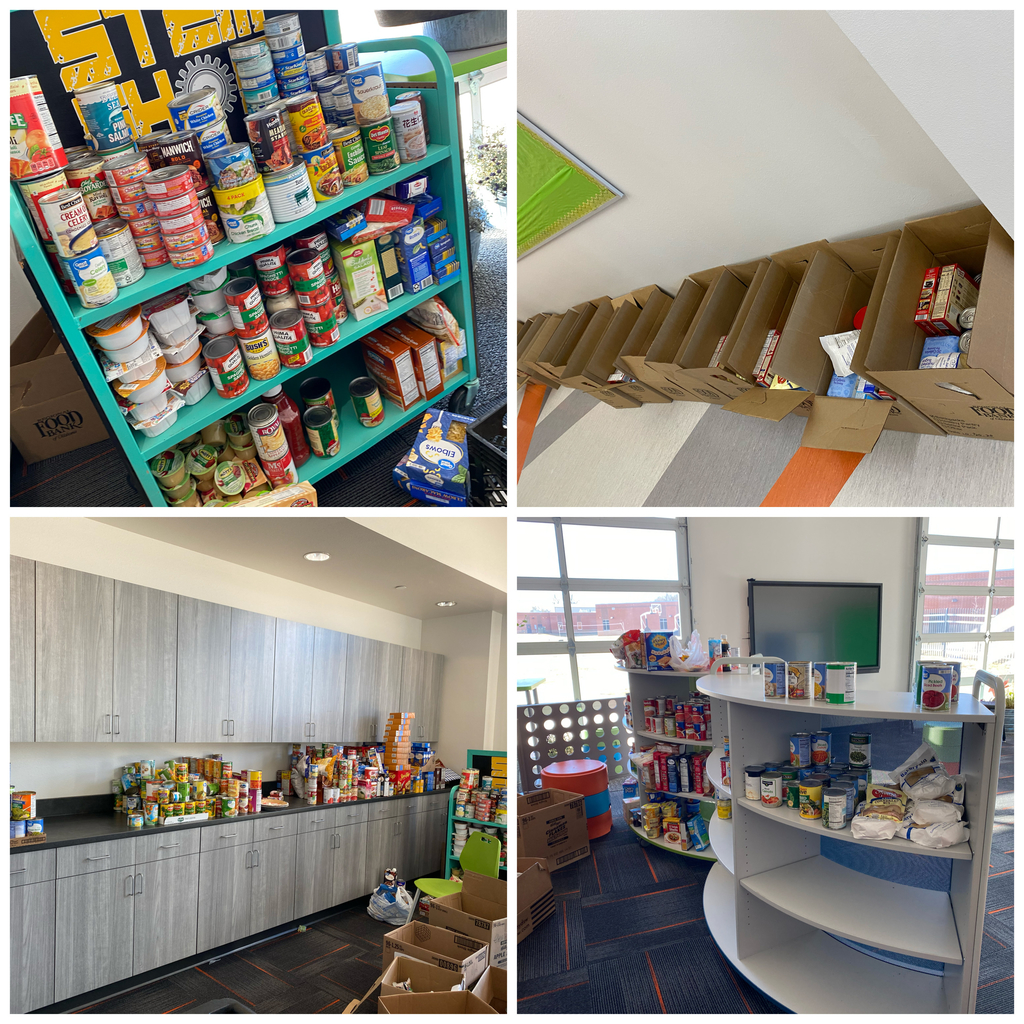 JH basketball today: Verden at Alex. 7/8 girls start @ 5:00. All others to follow.

The 6th Grade Academic Team & their supporters had to make a stop by the Leg Lamp for a quick photo op after their District meet in Verden! They were 2nd place in the tournament and the team is filled with intelligent, funny, & witty students! Great job to the team and coach! 🧡🖤🧡

Yesterday Alex has Christmas Picture day! Here are a few of our students who got all dressed up for some amazing photos!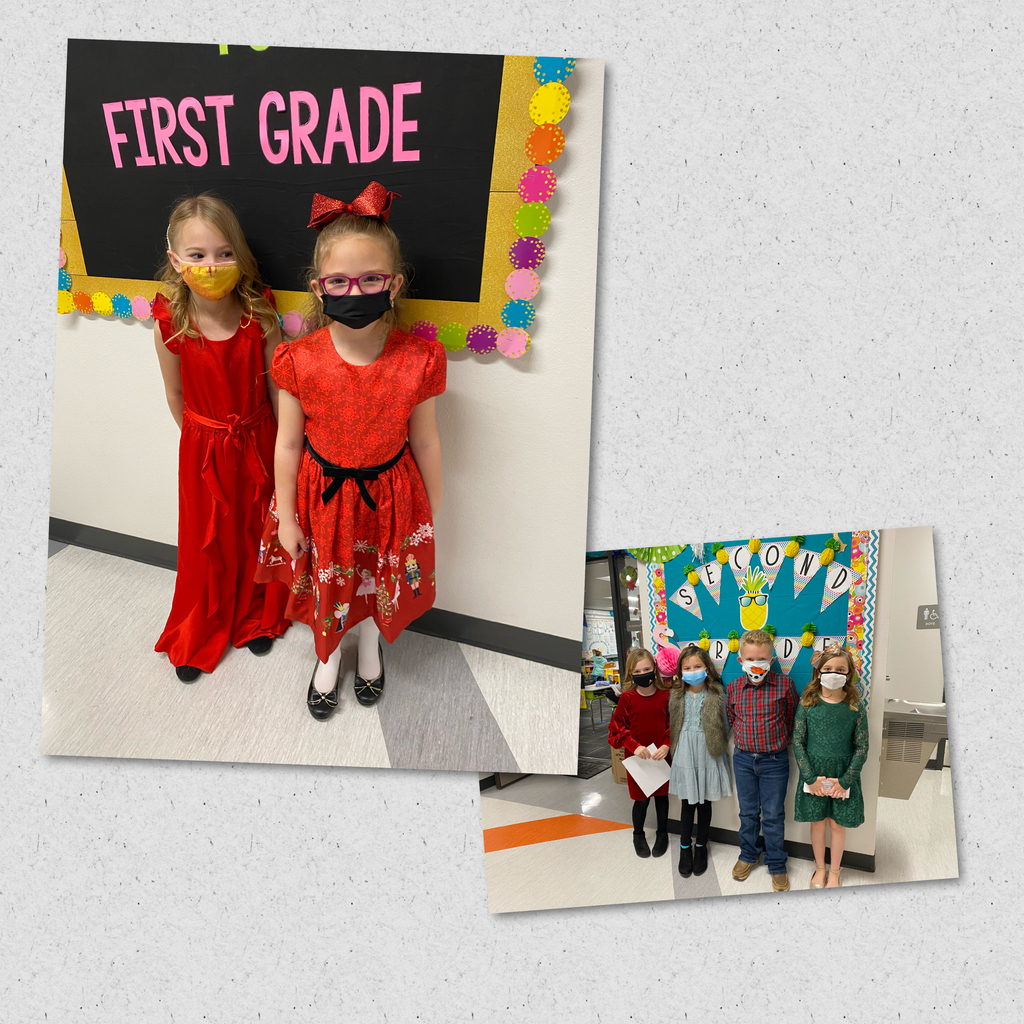 The Food Drive is almost over, but the hard work has just begun! Alex 4th graders did a great job today helping sort items and begin our boxes! None of this would be possible without the help of each person who has generously donated food items! The winners of our competition will be announced soon!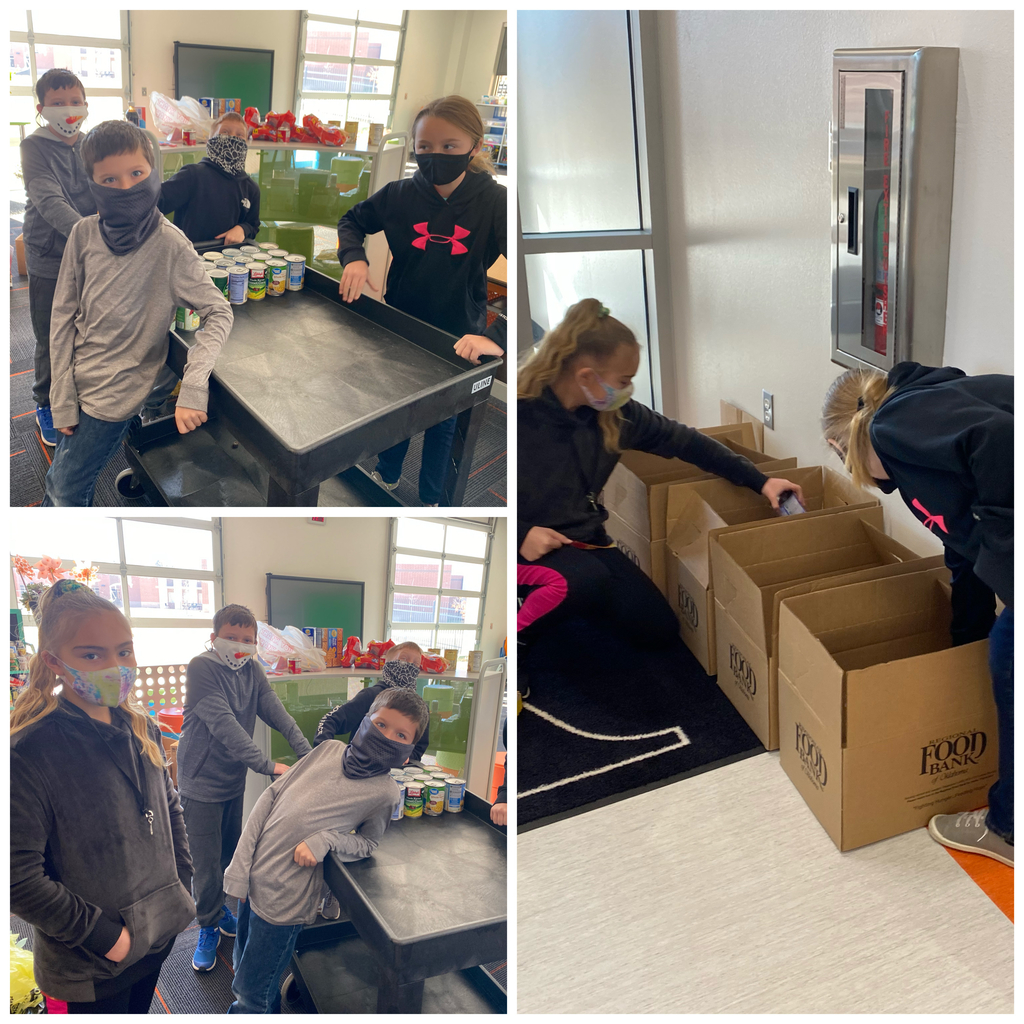 Thank you, OSU Institute of Technology rep, for coming to speak to my seniors.