A little 5th grade fun at the State Fair today.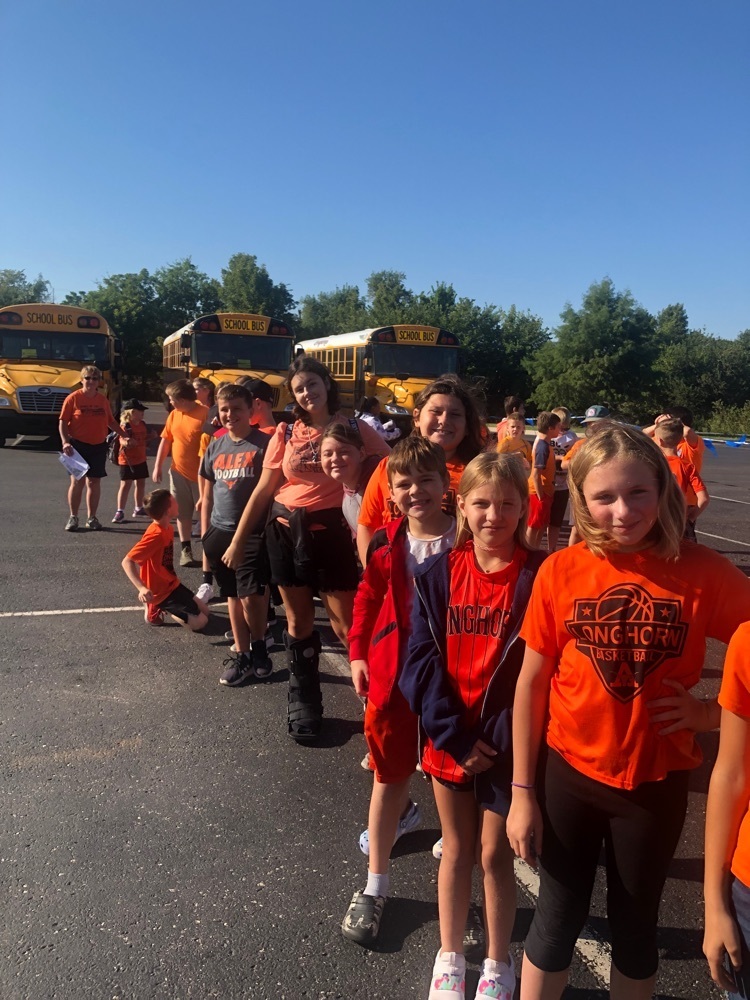 Some fall finger painting happened in Kindergarten today.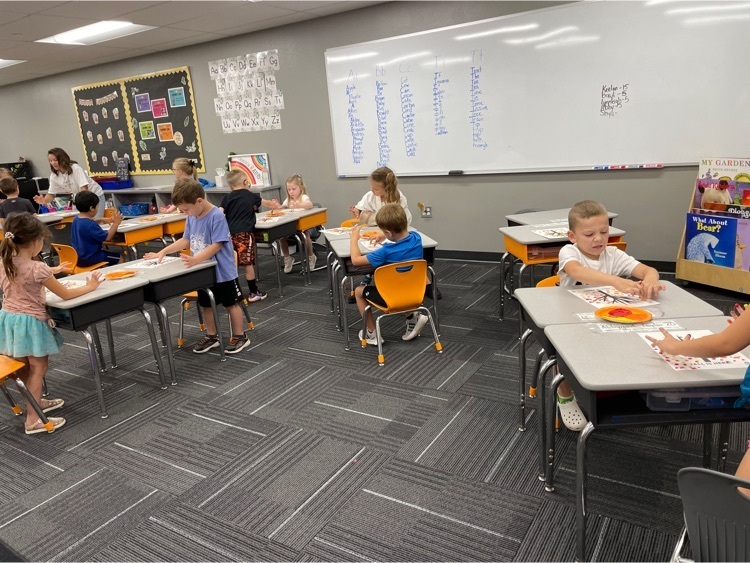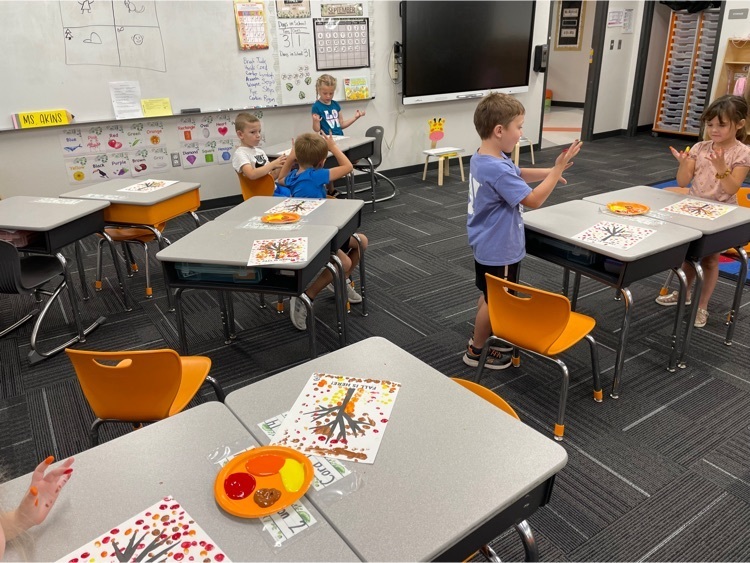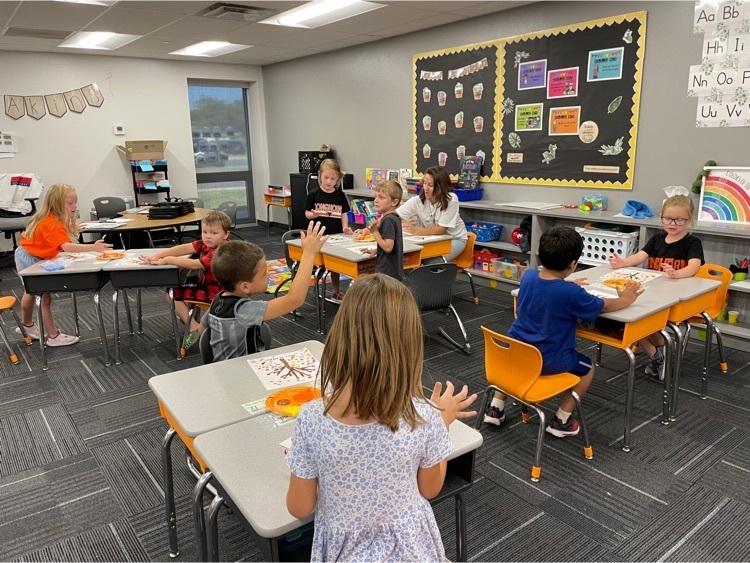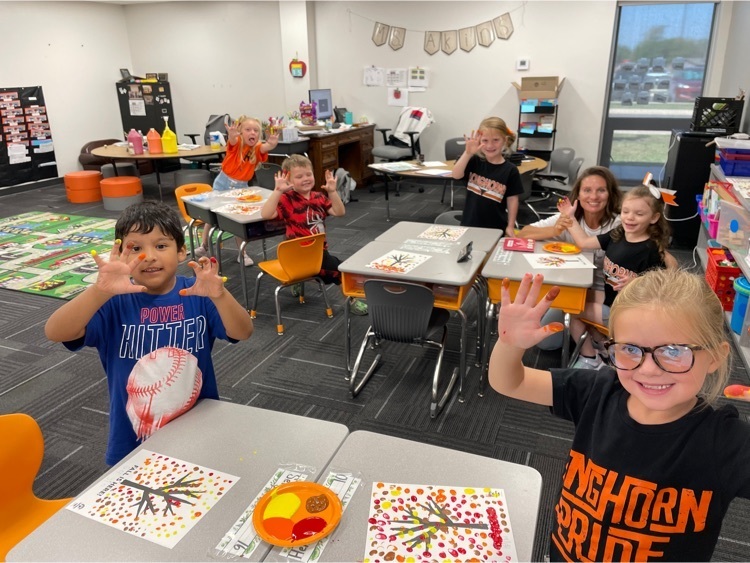 Blue and Gold orders are sorted and ready for pickup.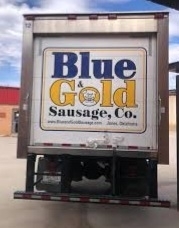 The spirit theme for tomorrow is WHITE LIES!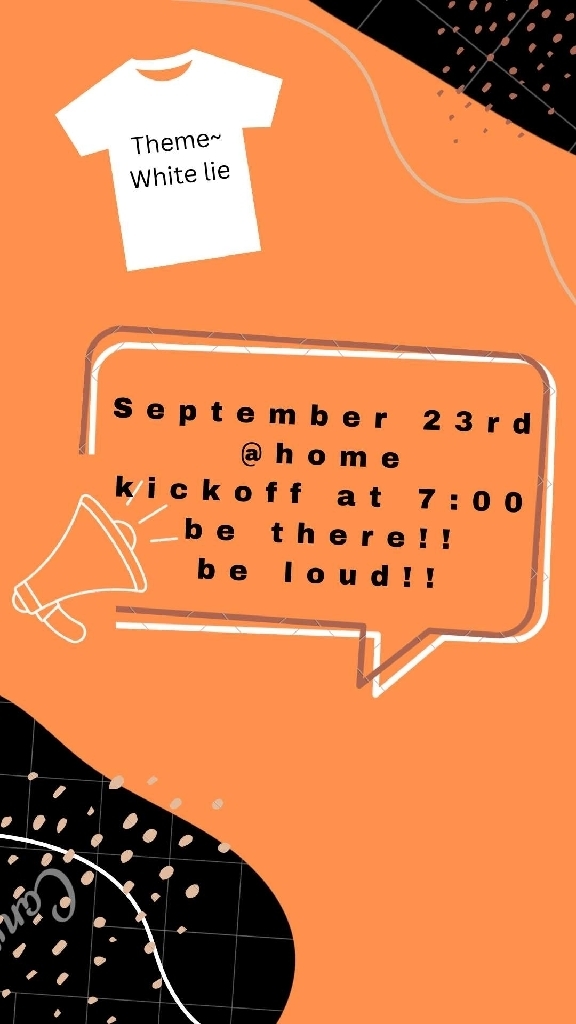 Next week our school-parent partnership meetings start back up! We have loved meeting everyone who has made time to attend in the past and we are looking forward to making new friends as our meetings grow! Please see the attached picture for our planned dates. We will send out reminders as each date gets closer. Can't wait to see everyone on Sept. 27th at 6 pm in the high school library as we welcome everyone back, answer questions and talk about ways to get in touch with the APS faculty.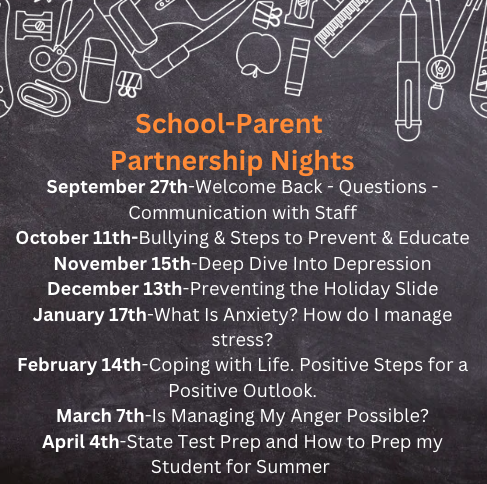 Blue and Gold is arriving tomorrow. Orders may be picked up after 2:00 in the Ag Building.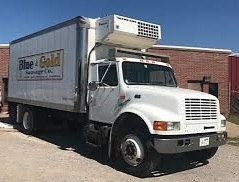 Alex FFA Chapter Officers attended the Southwest Area Chapter Officer Leadership Conference in Lawton this week. They spent time with other officers from the area and learned about effective leadership strategies.
Alex FFA hosted area chapters for an Opening & Closing Ceremonies, Group Creed and Greenhand Quiz contest last night. Nineteen APS students competed in various contests, bringing home numerous awards!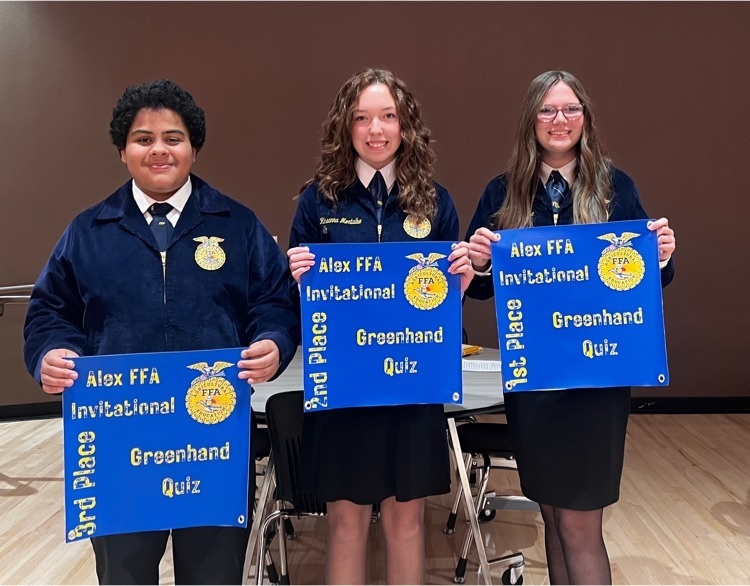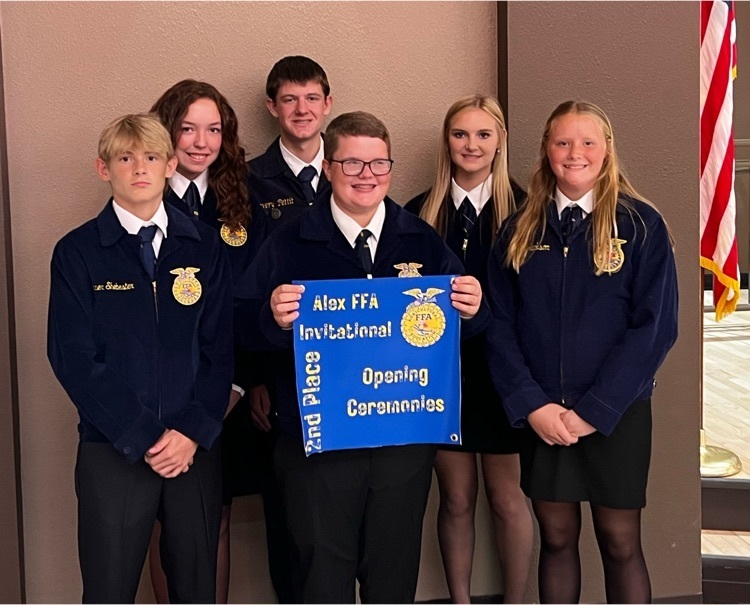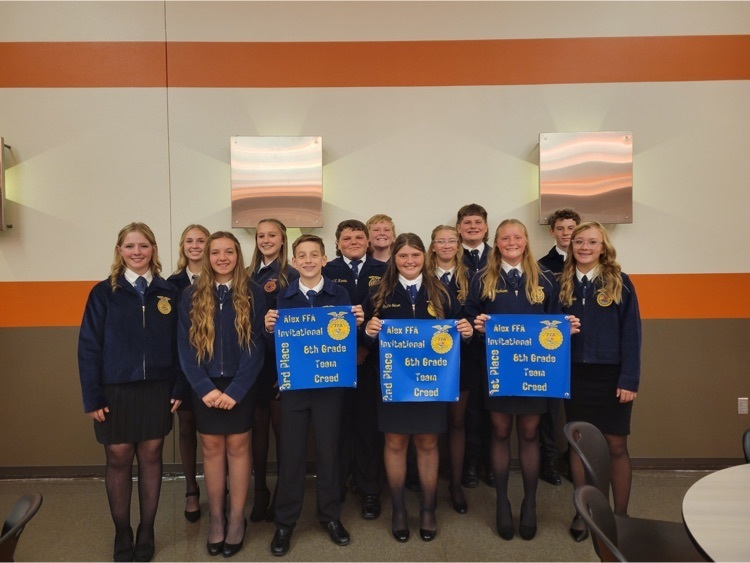 Yearbook will be accepting pictures that have been taken at school events throughout the year! Please email them to:
[email protected]
. If your picture is chosen to be used in our yearbook, you could win a prize!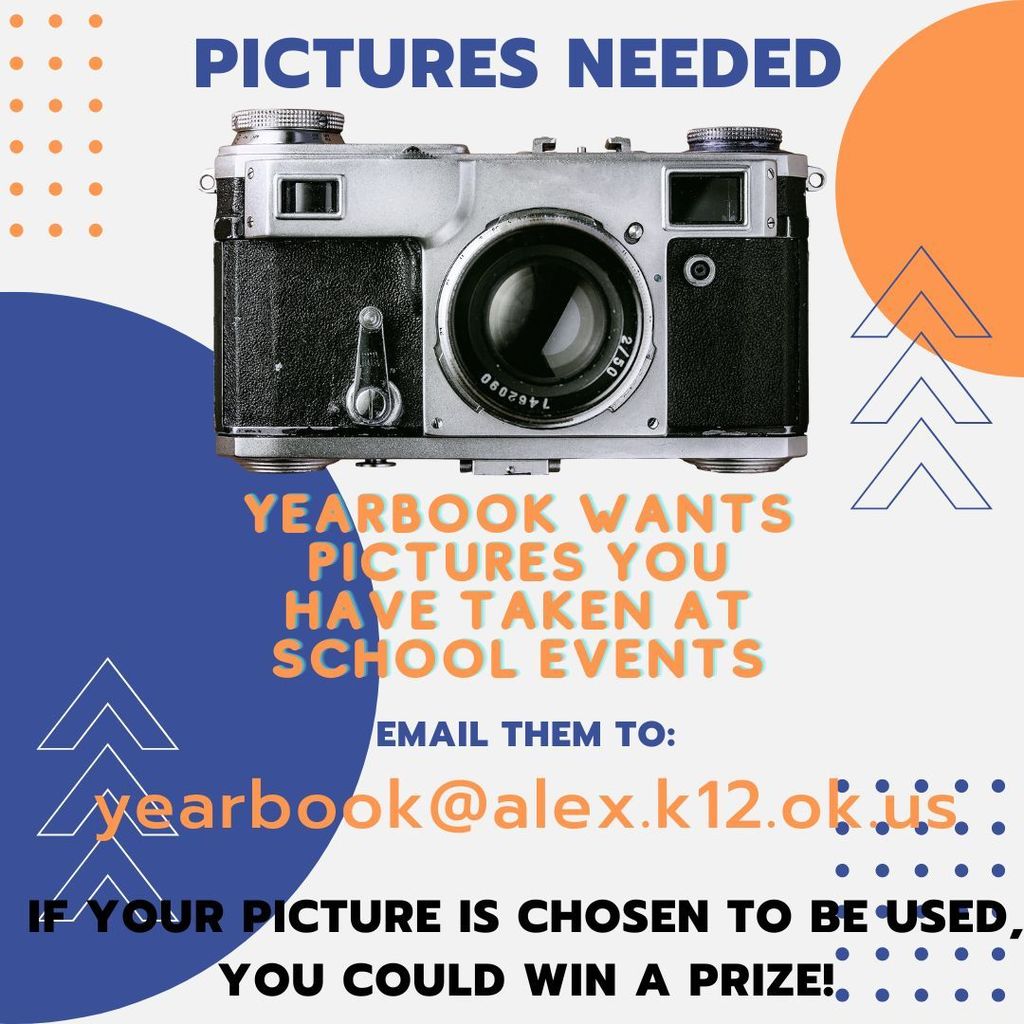 Softball districts Thursday at Verden at 1:00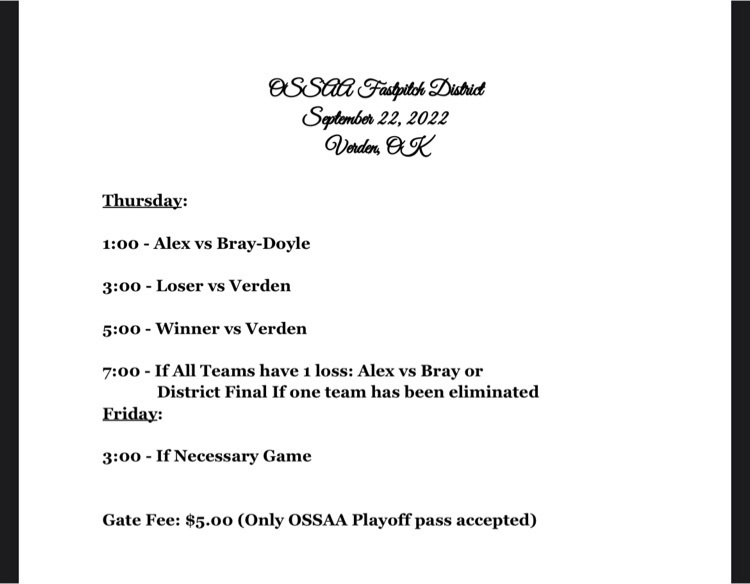 TODAY IS LAST CALL FOR DRUMLINE T-SHIRTS. WE ARE STILL SLIGHTLY UNDER THE 12 REQUIRED TO DO A REORDER, so we could definitely use a few more orders, or all orders that I have in right now will have to be returned. Please let me know in the comments here or feel free to send an email to
[email protected]
TODAY if you are still wanting one of these, and I can get with you on how to get your order from you. Remember payment must be included for me to do the order. Thank you! -Mr. Lewis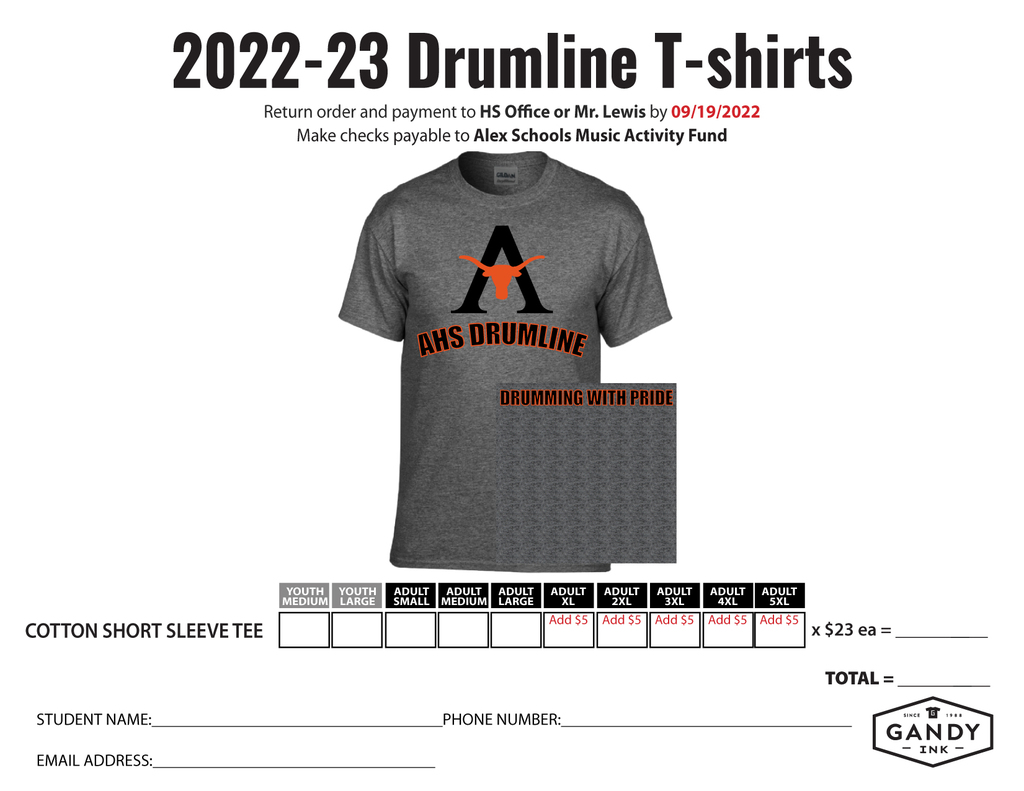 Recently the Grady County Sheriff's Office K-9 team of Sergeant Justin Johnson and Apollo completed their CLEET narcotics certification. Per the Grady County Sheriff's Office, the K-9 team will be performing searches at county schools. In order to keep our students safe, Alex Public Schools will take actions necessary to keep our campuses free of all contraband, which includes all drugs of abuse, alcoholic beverages, firearms, and ammunition, as well as prescription and over-the-counter medication in the possession of students without the knowledge of school staff. We are committed to using K-9 team visits in order to keep our campuses safe as well as other methods as determined to be appropriate. If you have any questions or comments about school safety, please contact Officer Rhyne or Mr. Tolson at Alex Public Schools (405) 785-2264.
Todays softball with Elmore City has been canceled by Elmore due to Elmore not having enough players

Attention 8th-12th grade parents: It is time for ICAP updates. Please refer to the flyer for times during P/T conference week. There will be a quick 30 minute meeting for each class. We always look forward to seeing our parents.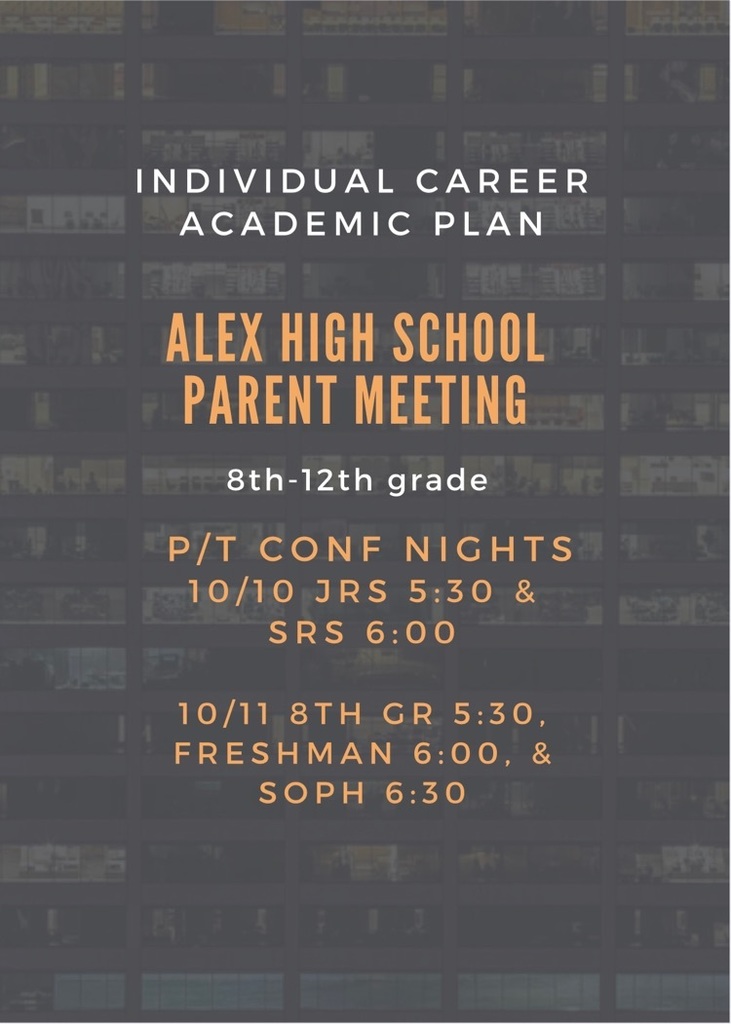 There is an opportunity to spend a day at SWOSU for 9th-12th graders who are interested in a career in pharmacy. Scan the QR code for info and registration.

Saturday was Constitution Day! On Friday, Representative Brad Boles stopped by to visit with Alex 8th grade students about the constitution and to hand out copies to each of them. We appreciate his taking time to come by and chat with our Longhorns!
Softball plays Monday at Elmore City JH to play at 4:30 HS will play following HS
Dani Wright and Harper Doty were the fans of the game this week! Great job, guys! The Stampede was loud and spirited! Keep bringing the noise and enthusiasm, Longhorns!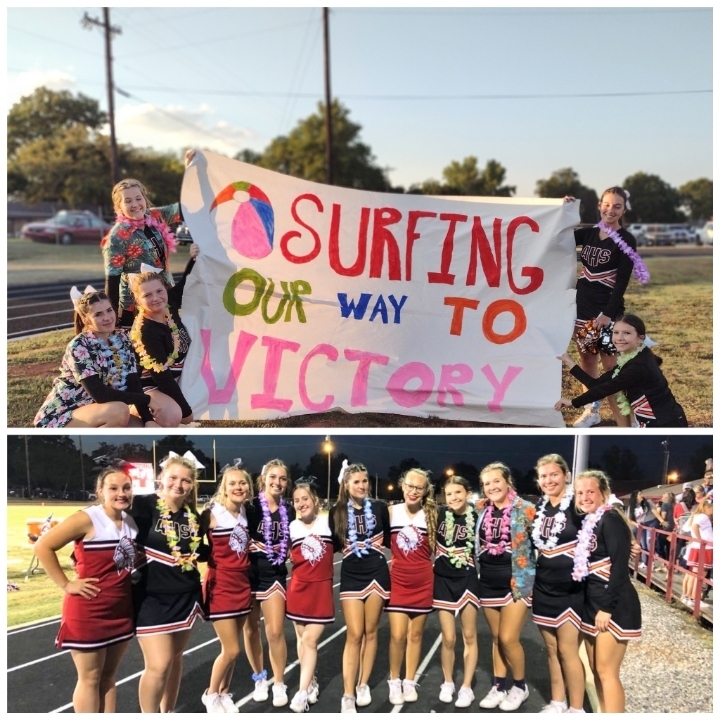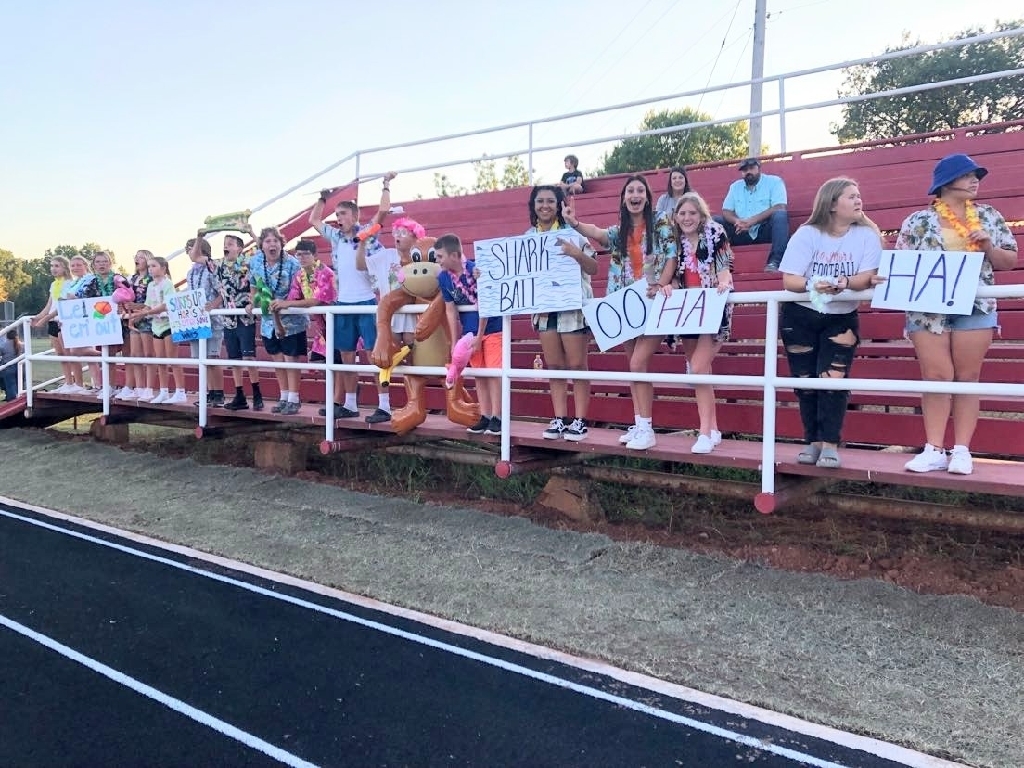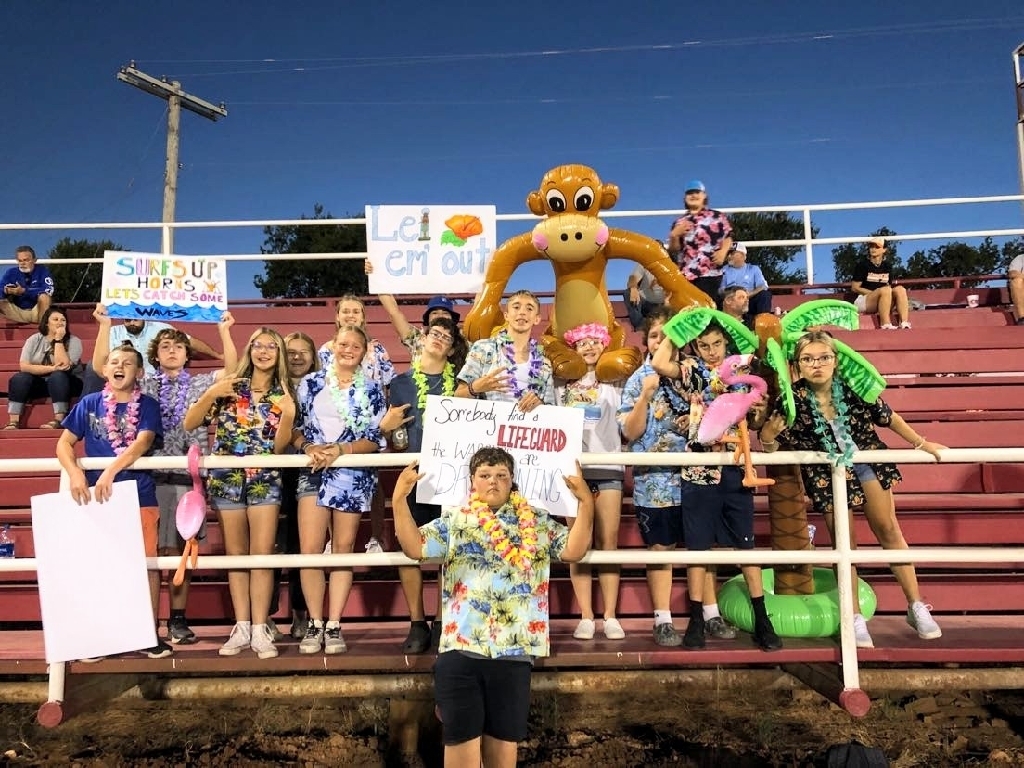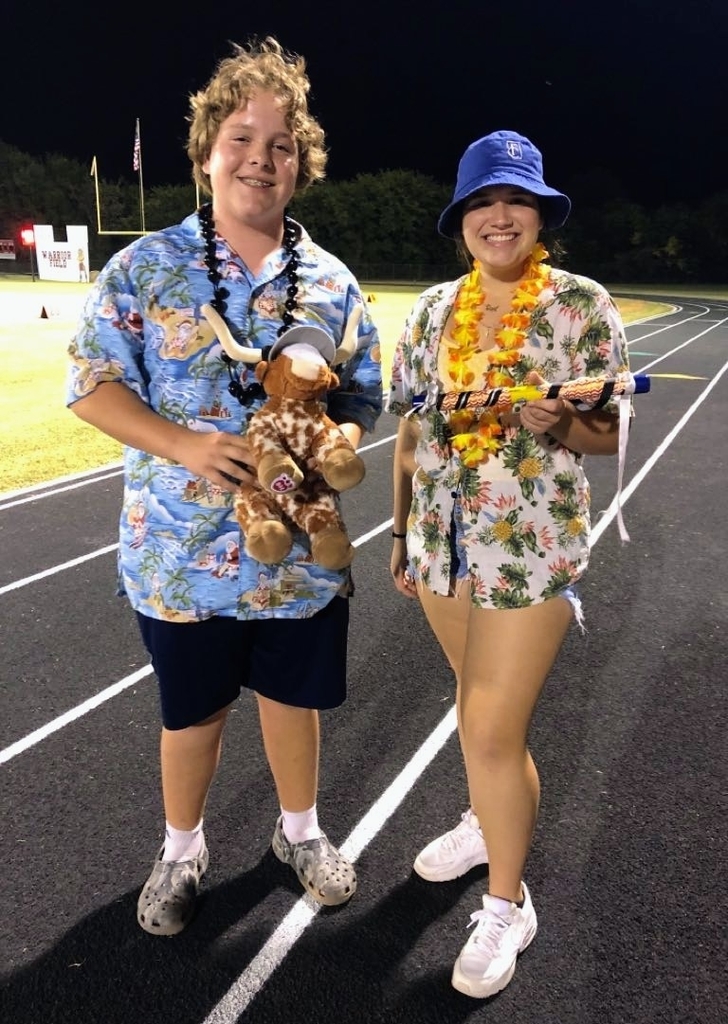 Our little school shows a lot of school spirit. It is fight song Friday. Dani Wright helped get it started during announcements. Our drumline, cheer squad, and football team finished it off at the end of the day with their classmates' support. #longhornpride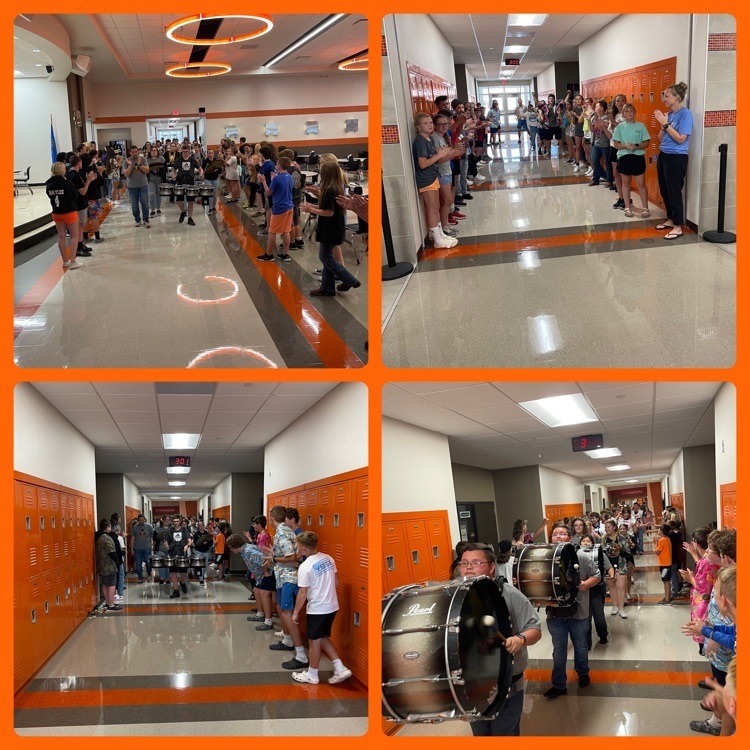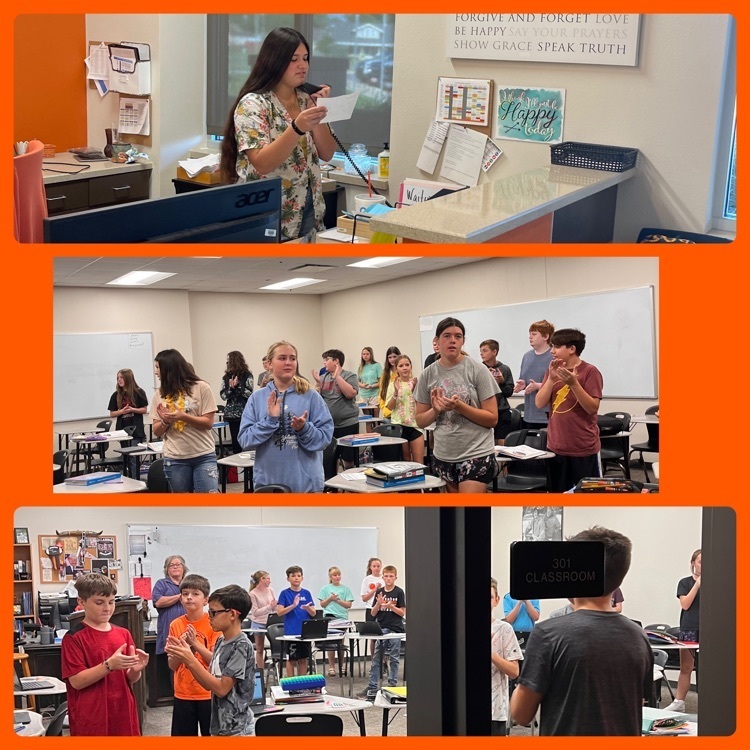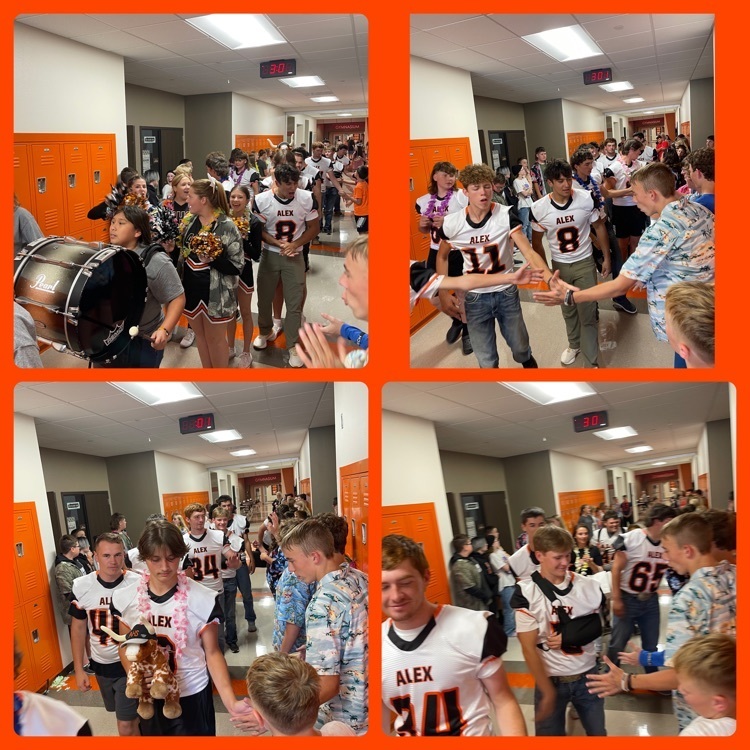 Reminder, 4-6 grade, JH and HS football pictures today.