Summer Program has been a BLAST this summer and we thank you for sharing your kids with us! Wednesday is the LAST day of summer program. We will have a bake sale that morning (stop by for some fabulous goodies) and conclude with hot dogs and ice cream at 11! If you have any questions feel free to reach out to Mr. Doty!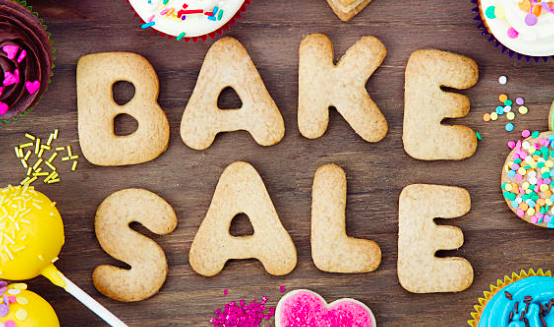 Youth Football & Cheer Sign Ups July 29th!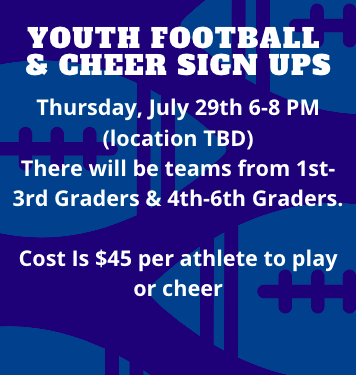 Times running out!! Get with Coach Black by Tuesday July 27th to sign up if you would like to play!
Gblack@alex.k12.ok.us
or 405-227-1462 If you would like to come and watch you can by tickets from any current HS or JH softball player $5 entry which includes a burger basket!!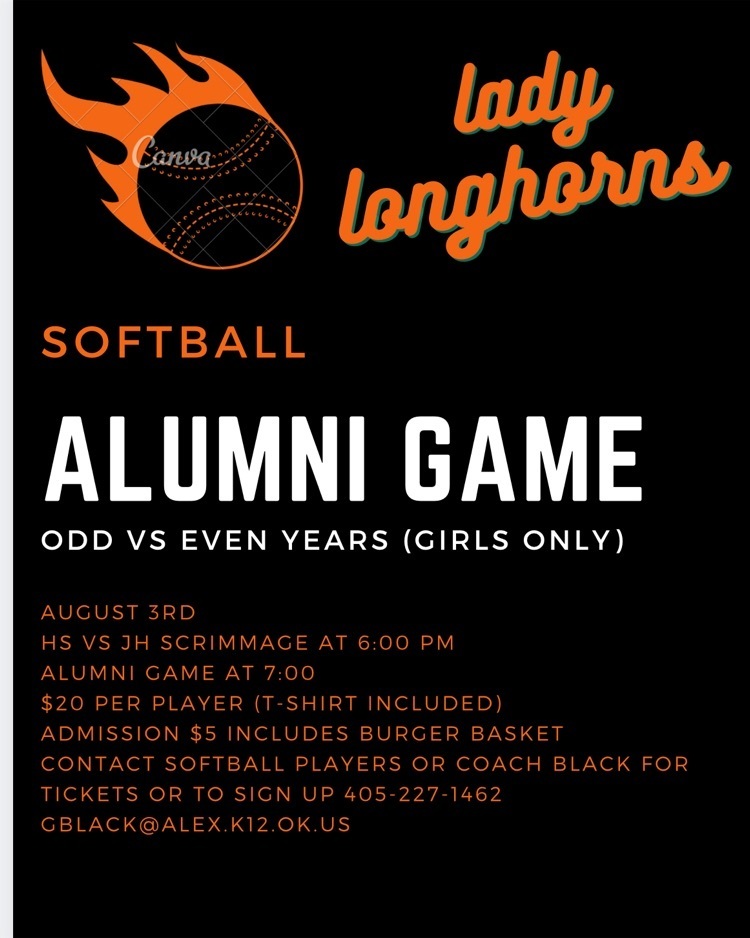 Last Fish Pic Post!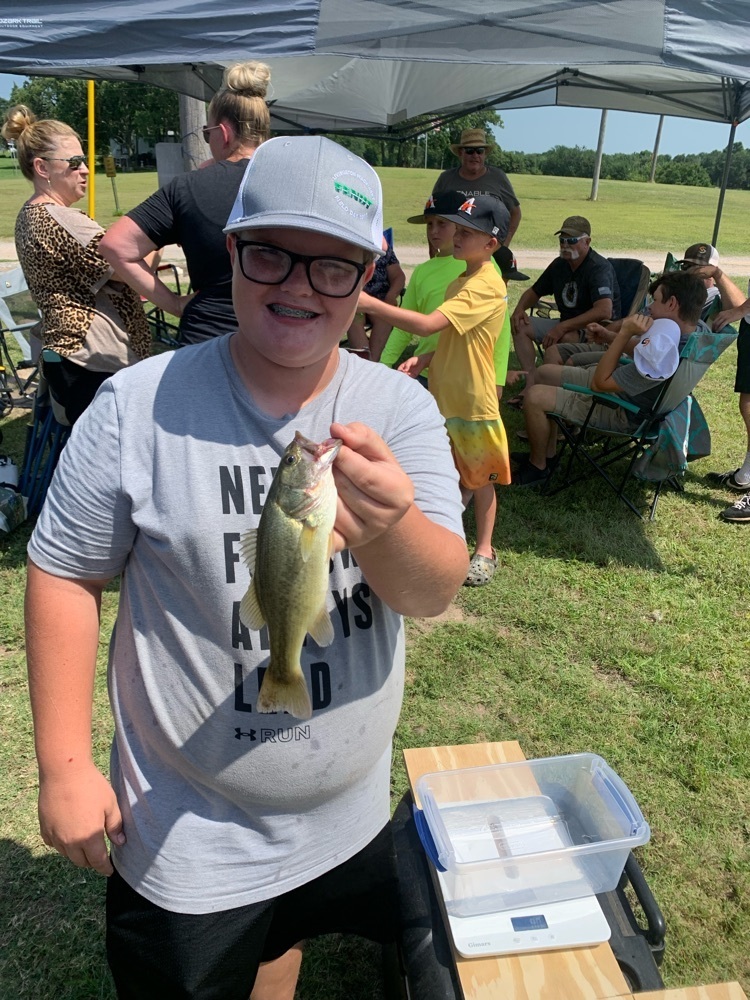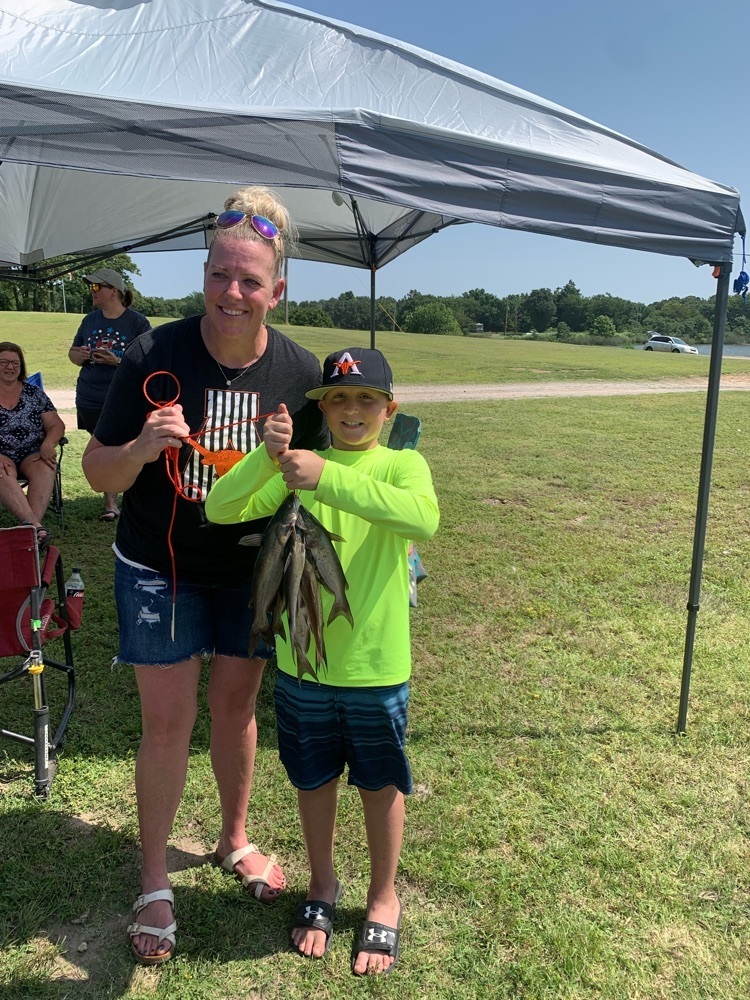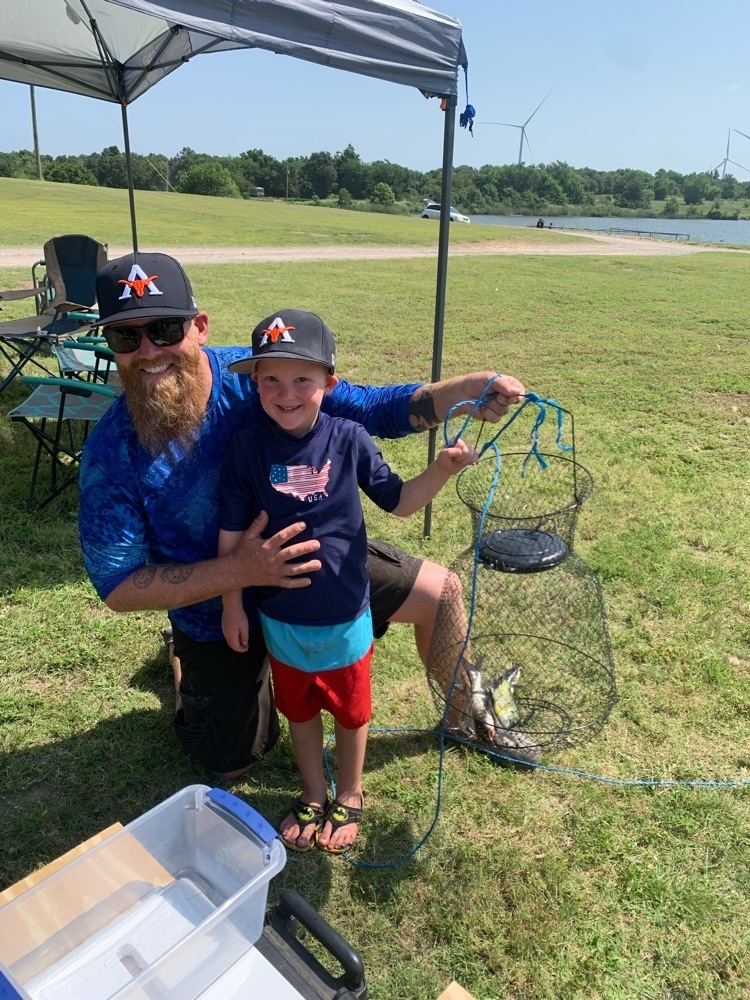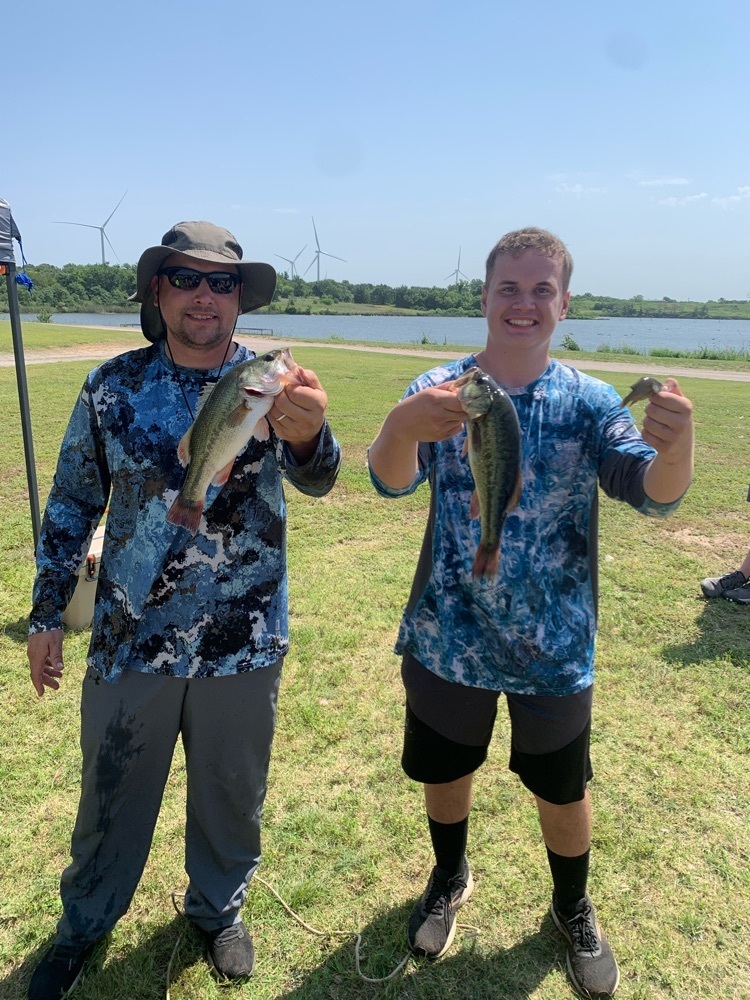 More Fishin' Pics!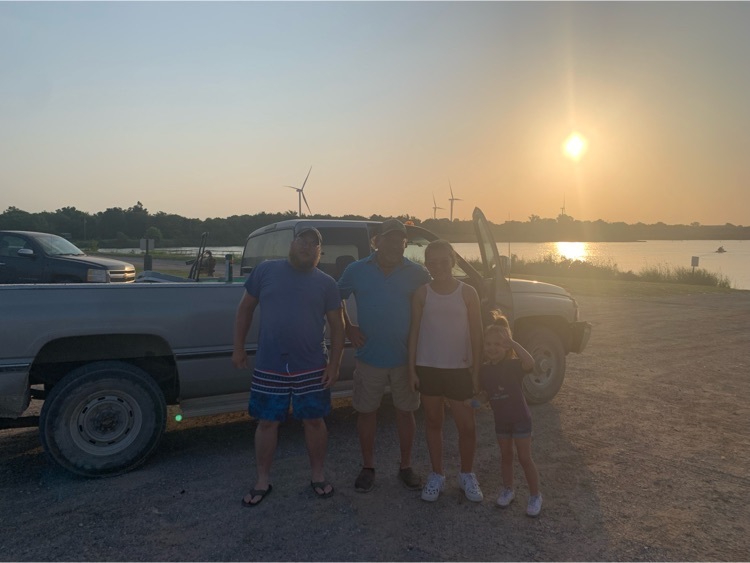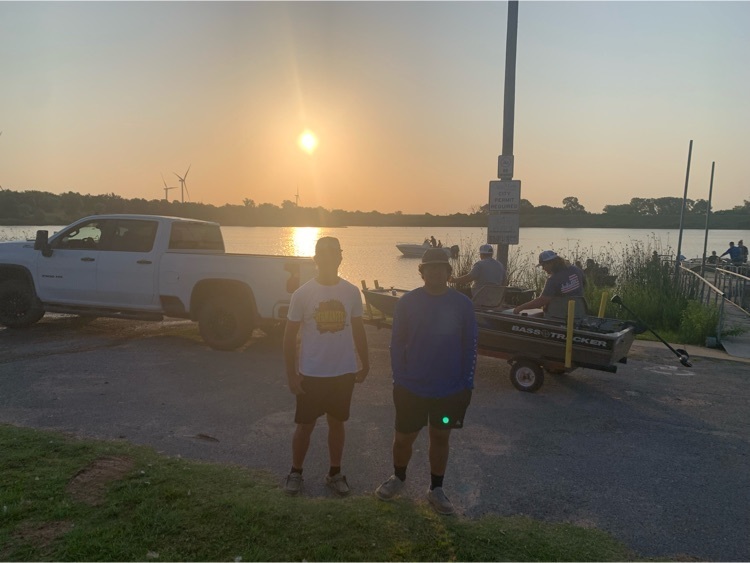 We had some awesome fellowship and Longhorn Family time today doing a little fishing! 1st Annual Longhorn Fishing tournament is a Wrap! Comment Drop your pics from today Below! We also collected 125 cans for Food Bank donation!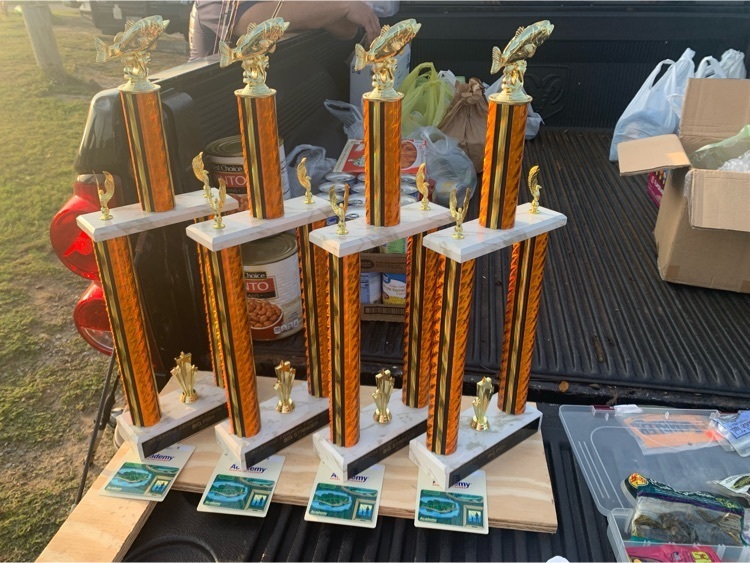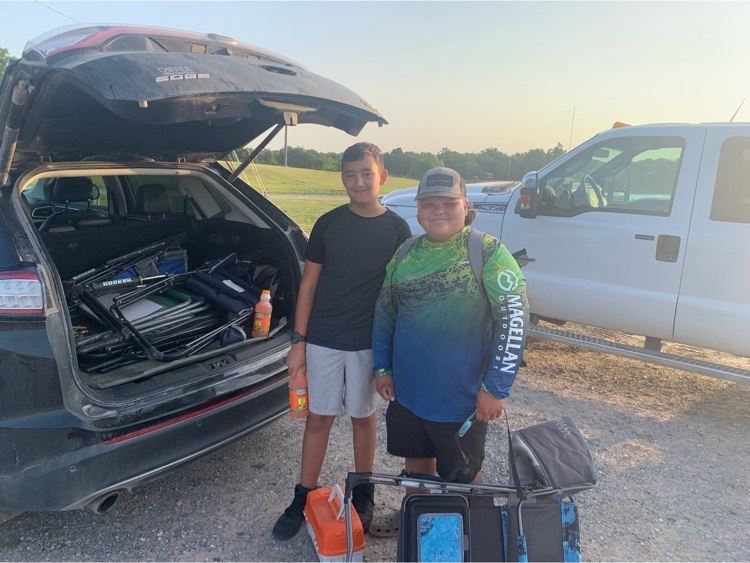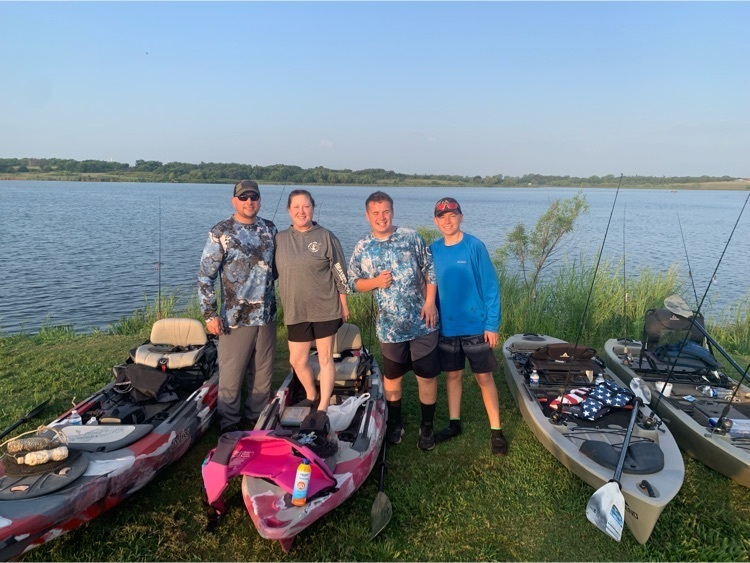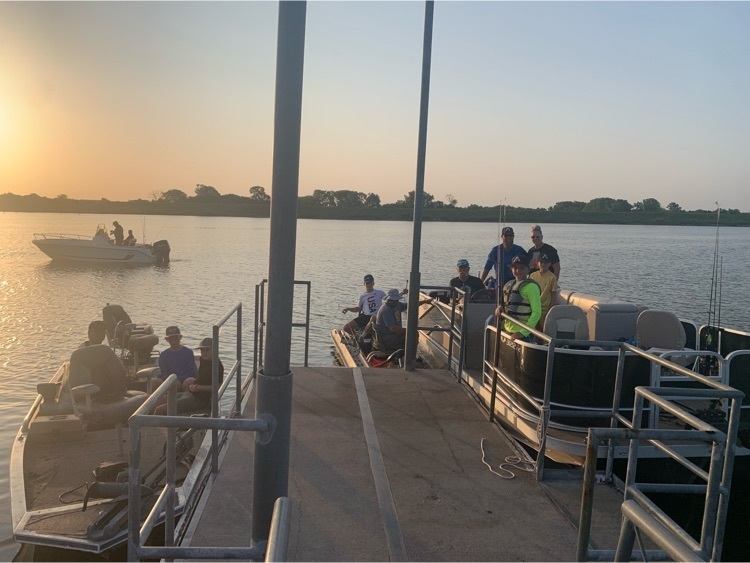 Couple Reminders if you're planning on fishing tomorrow! Bring your licenses and get a permit, $2 for over 16, free if under 16! We will see y'all at the Boat Ramp at 7am! Even if you didn't pre-register, your welcome to come out and compete! Hot dogs and chips to follow!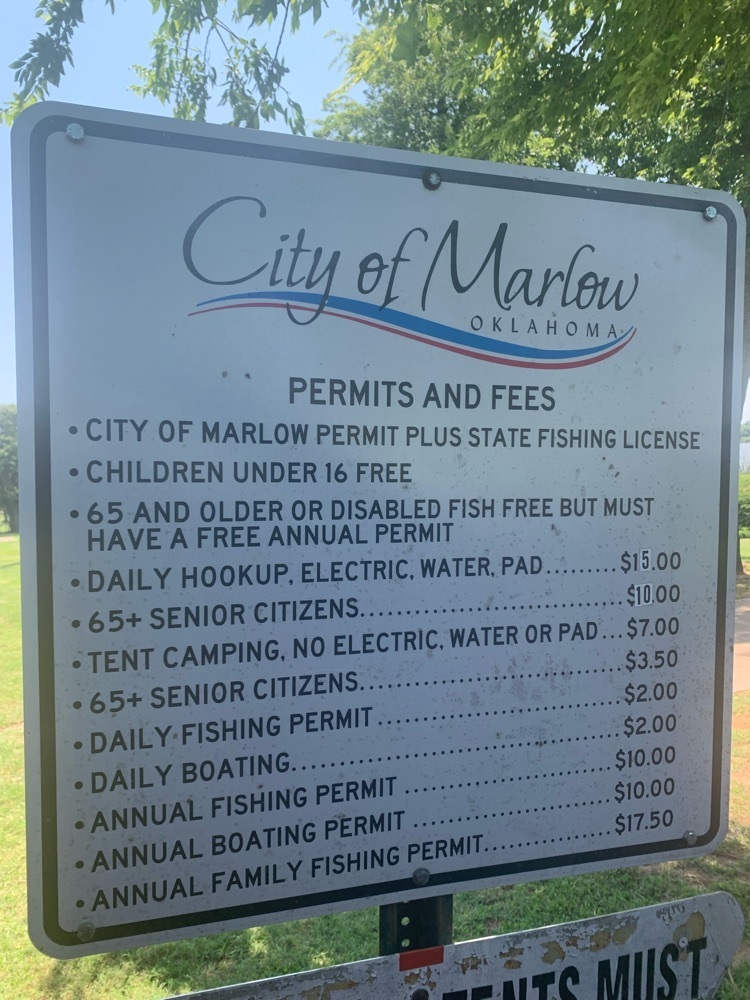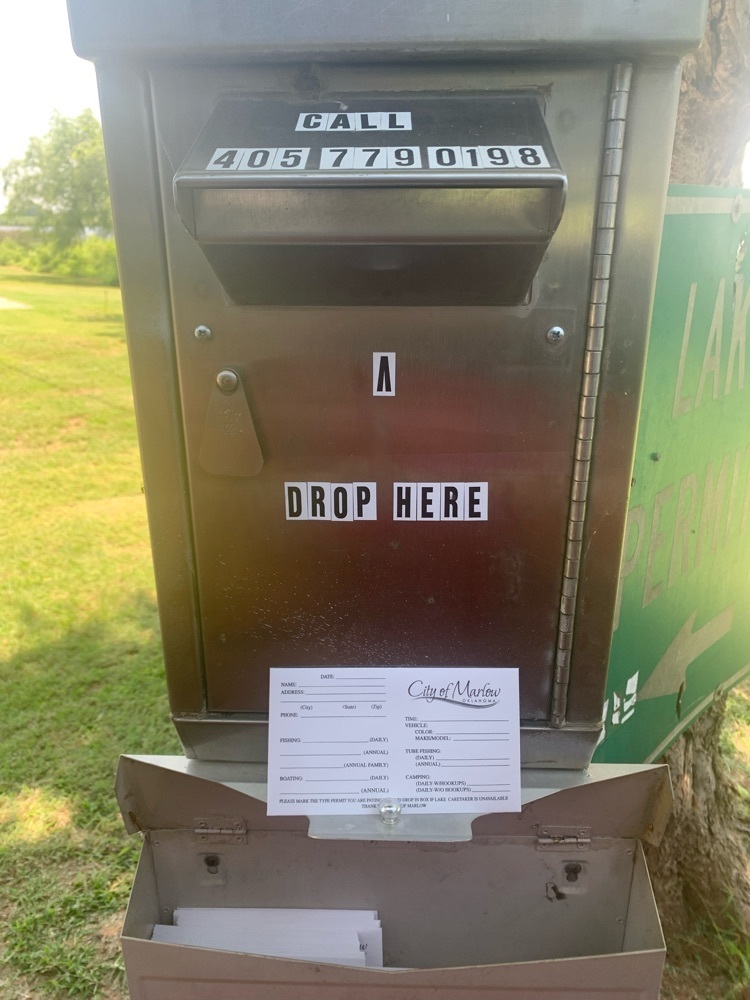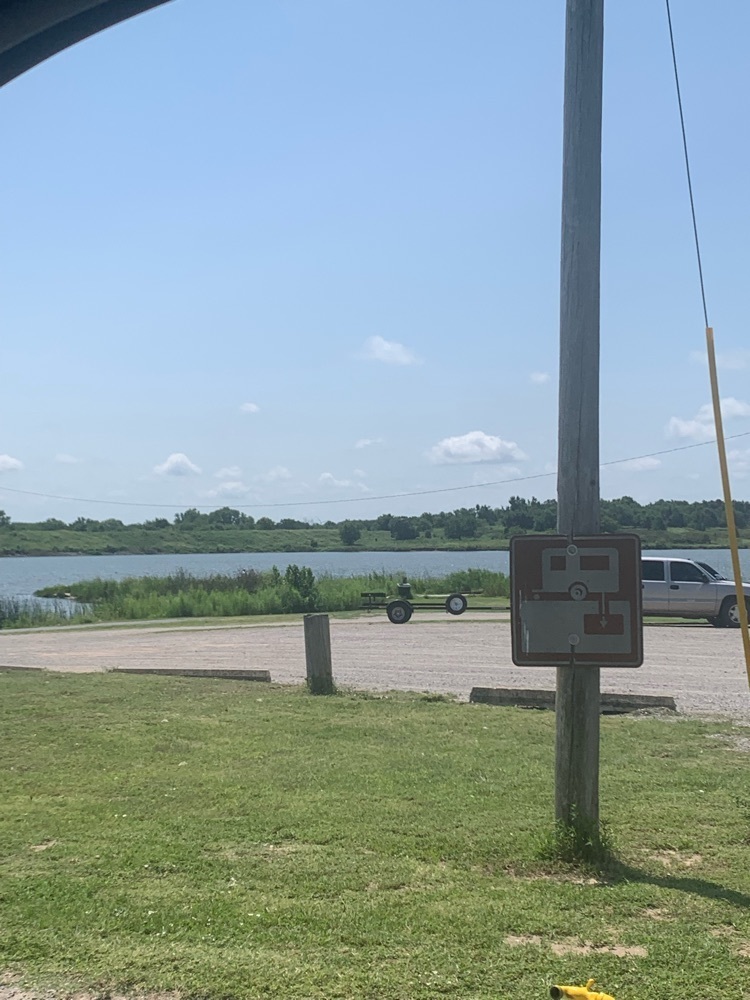 📚✏️✂️🖍

5th-7th Grade School Supply Lists attached. PK-4th grade lists have been posted previously. 8th-12th Grade students will receive their supply lists from their teachers on the first day of classes.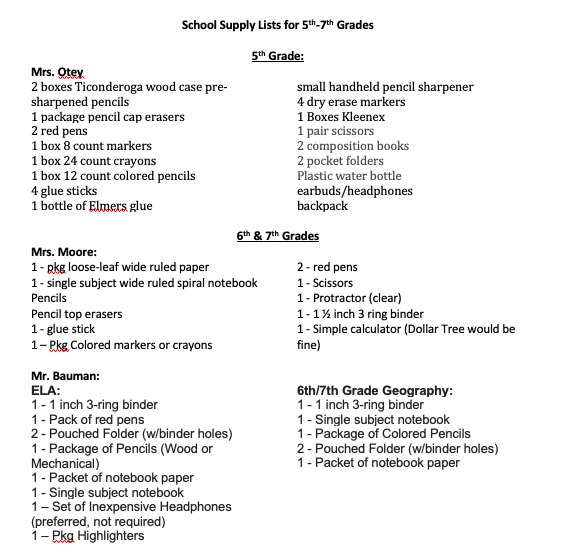 What a great Summer of Horns Up Workouts! In total we had 38 boys and 28 girls show up for workouts. Below are our Top Performer Award Winners, who exemplify Attendance, Work Ethic and Leadership! Chase Byrne, Triniti Black, Kaisyn Reeves, Allyson Foster!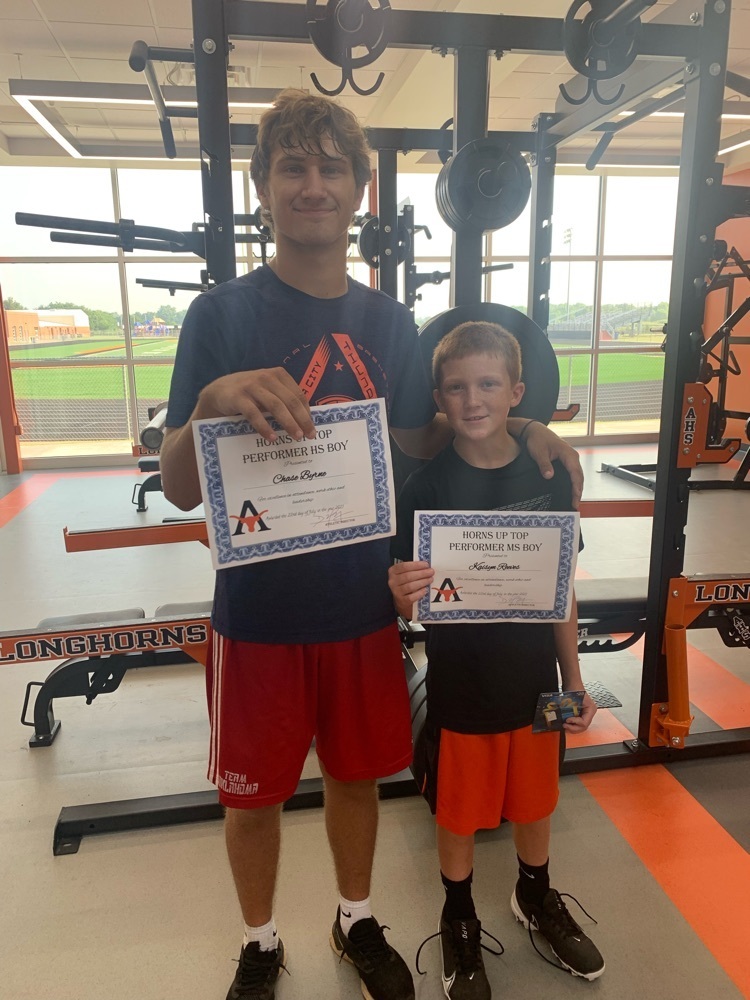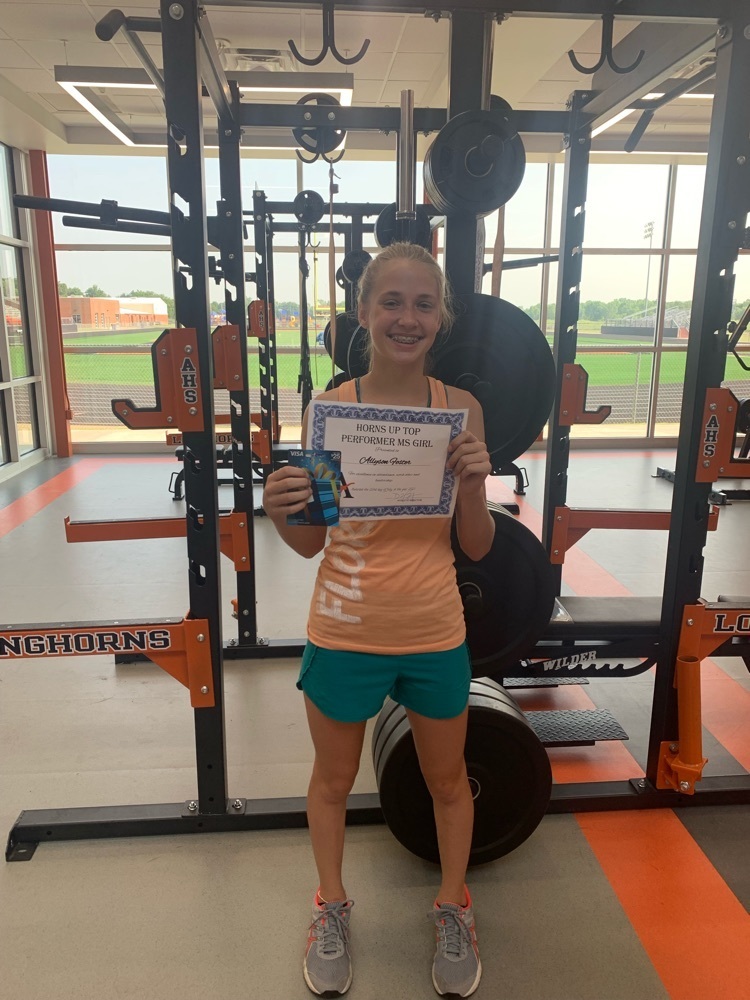 If you have had trouble enrolling your returning student, we will be available on July 29th from 8:00-11:30 to help and on August 4th from 4:30-6:30. If you have been able to successfully enroll your student in grades 8-12, you can pick up their schedule during these times as well.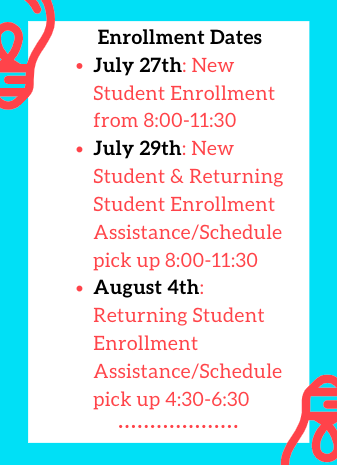 HS and JH softball got off to a great start this week!!

Updated list of Available Seats for Reservation! $50 per seat, includes entry to home games, and name on the seat! Your support is greatly appreciated. Contact Coach Whatley to reserve today! Email:
wwhatley@alex.k12.ok.us
or Call/Text 580-704-5284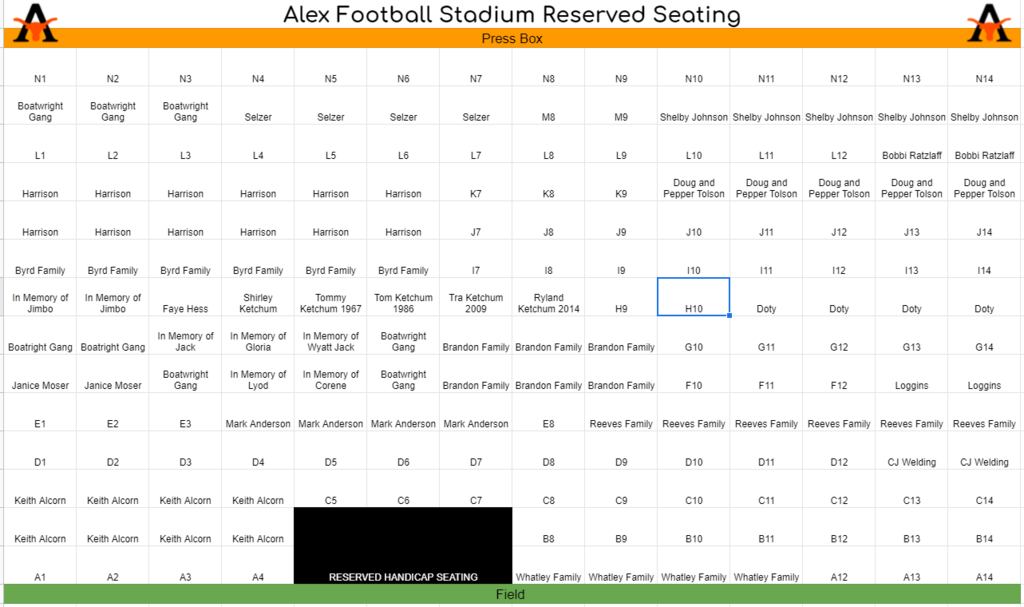 Reminder, get your team signed up for the fishing tourney next Saturday the 24th! We have 8 Teams signed up currently, Trophies ordered, and hot dogs ready for the grill! See you there! Email Coach Whatley:
wwhatley@alex.k12.ok.us
or Text/Call 580-704-5284! #HornsUp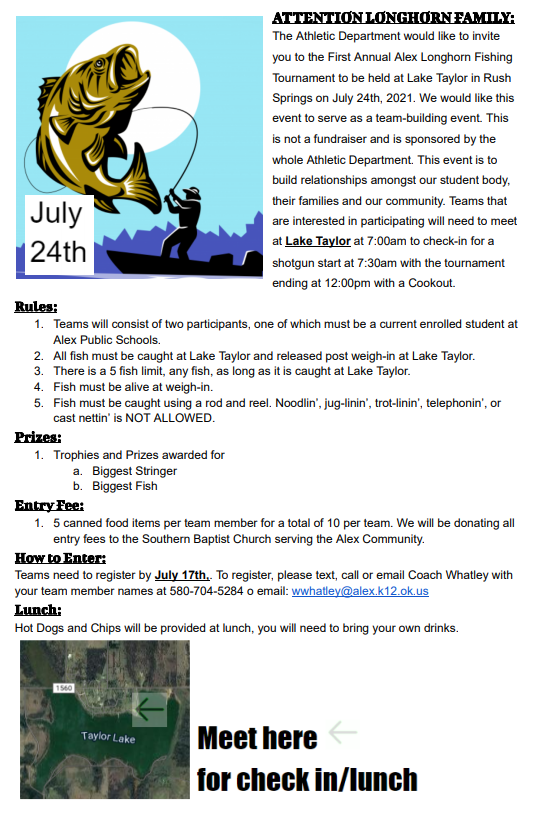 Enrollment Issues: if you have not been able to enroll your child due to just seeing a white screen, here is what needs to be done to correct that. 1. Use google chrome instead of other web browsers. 2. Be sure your computer is updated. 3. Clear your browser history. If you are still having issues, we will be available from 10-2 on Thursday for assistance. Thank you.

Enrollment Help: If you are having trouble enrolling your returning student or are in need of a computer to enroll your returning student, someone will be available Thursday, July 15th from 10-2 in the high school commons to assist. We are looking at a date/time for an evening; we will post when that is set. We will also have a separate day/time for new students.


Alex Elementary School Supply Lists Please see the attached documents.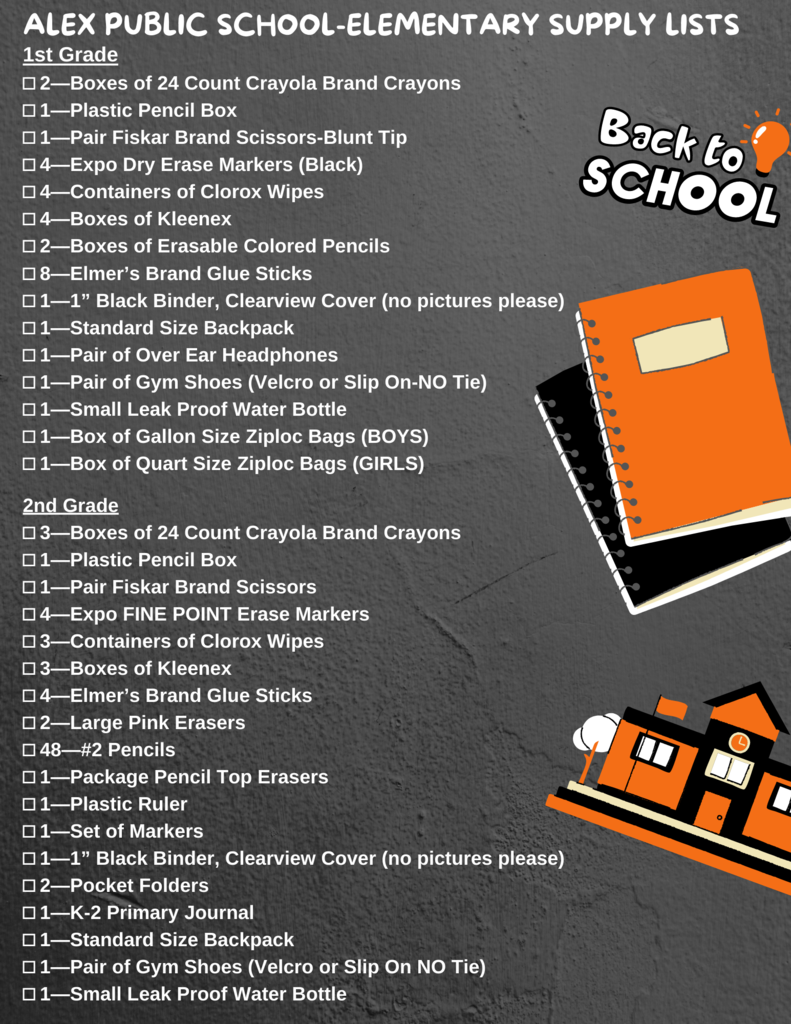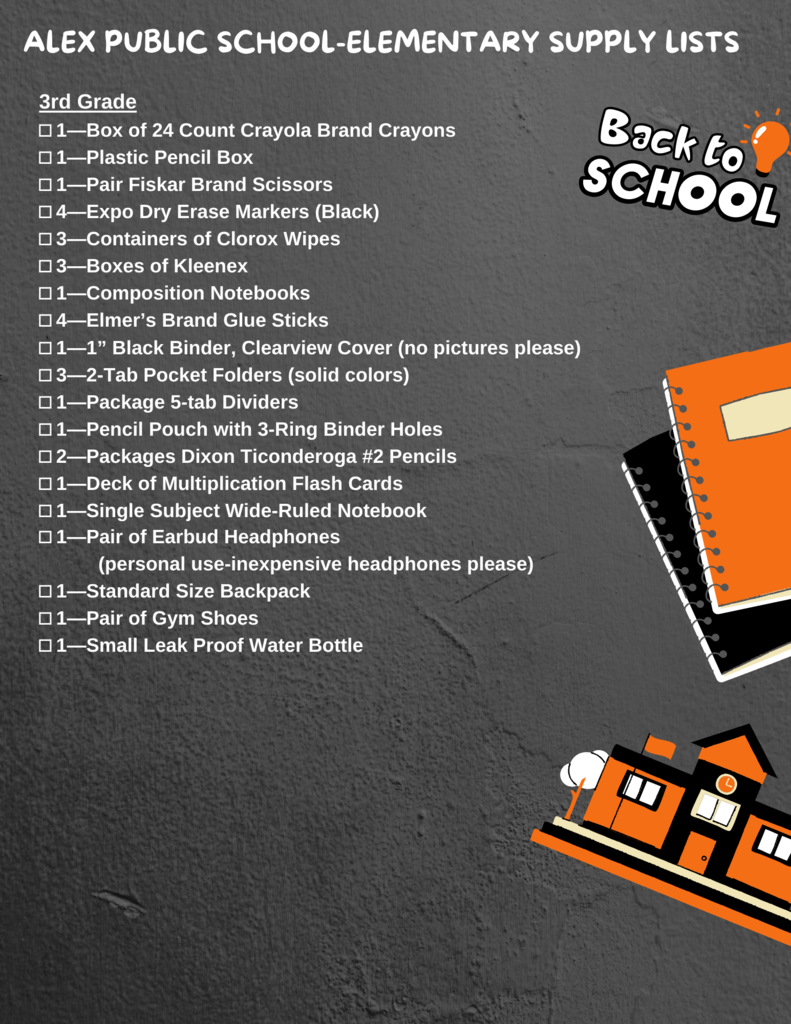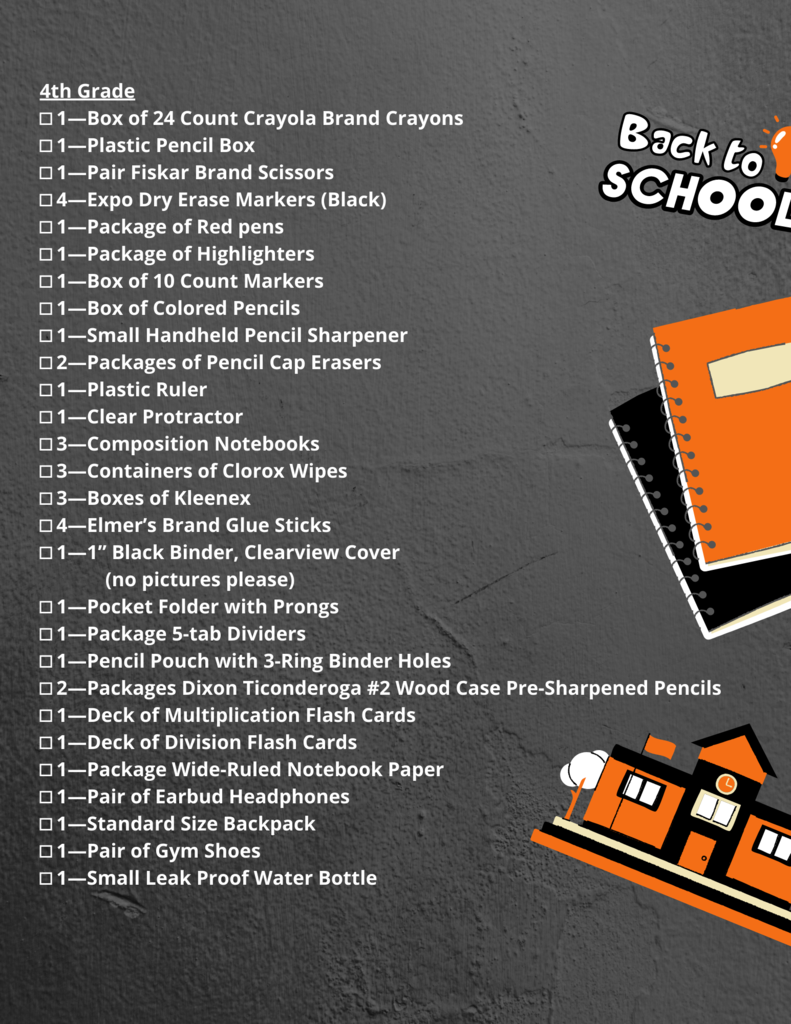 Hey Longhorn Fans! If anyone knows someone tied to these seats, let them know they have one week remaining to claim the seats before they are opened up for reservation! Contact Coach Whatley to reserve your seats today! Email:
wwhatley@alex.k12.ok.us
or Text/Call 580-704-5284!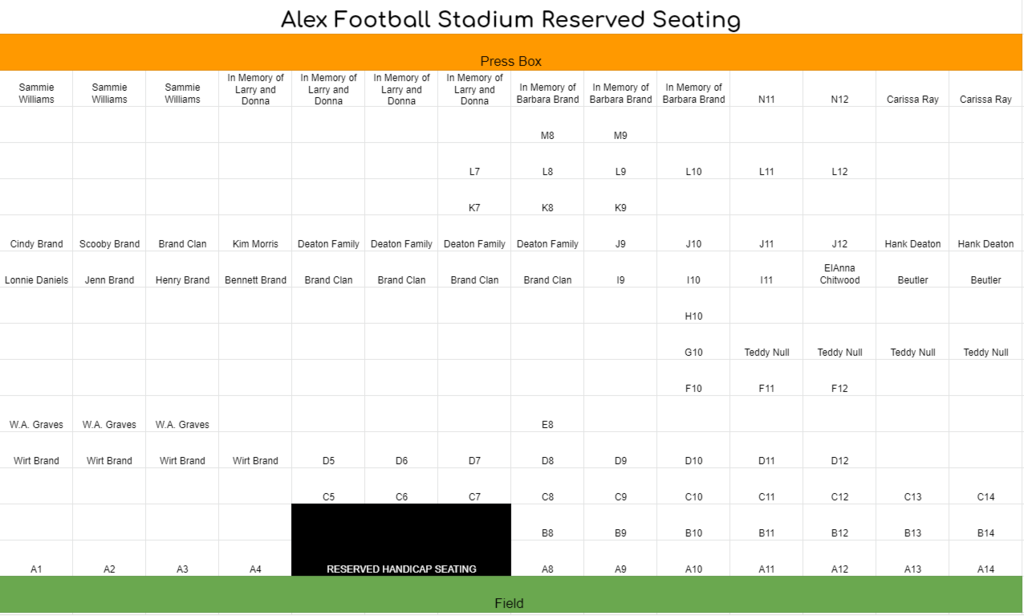 Blood drive this week! July 15th from 11-3...please email Amy Loggins at
aloggins@alex.k12.ok.us
for an appointment or login to obi.org to schedule. We hope to have a great turn out!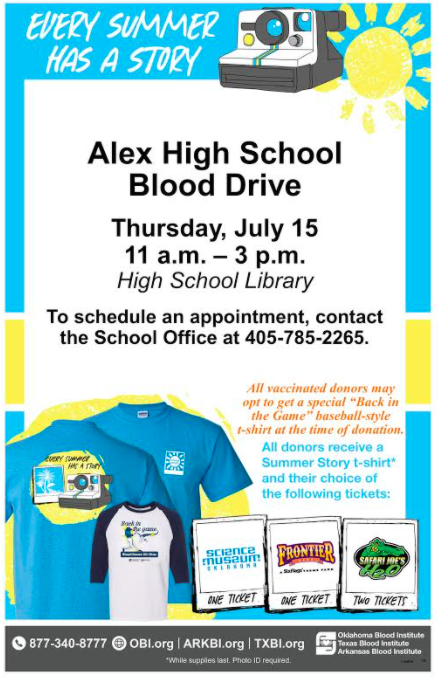 Team store closes today! It is your last chance to get a shirt ordered! The link is below, thanks for your support!
https://bit.ly/35s40Sd