Tomorrow's High School basketball games at Indiahoma have been canceled by Indiahoma due to Covid concerns. We are still scheduled to play Sterling at Alex on Friday. We will update with any changes moving forward. Thank you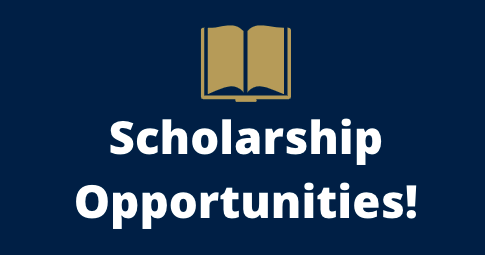 9th-12th graders please check your email to set up times to meet with Mrs. Byrne next week.

Just a quick reminder that today's 4-H meeting has been rescheduled for next Wednesday, Jan. 19th.

Beta Club is meeting now on the hospitality room!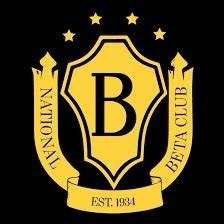 JH Grady County bracket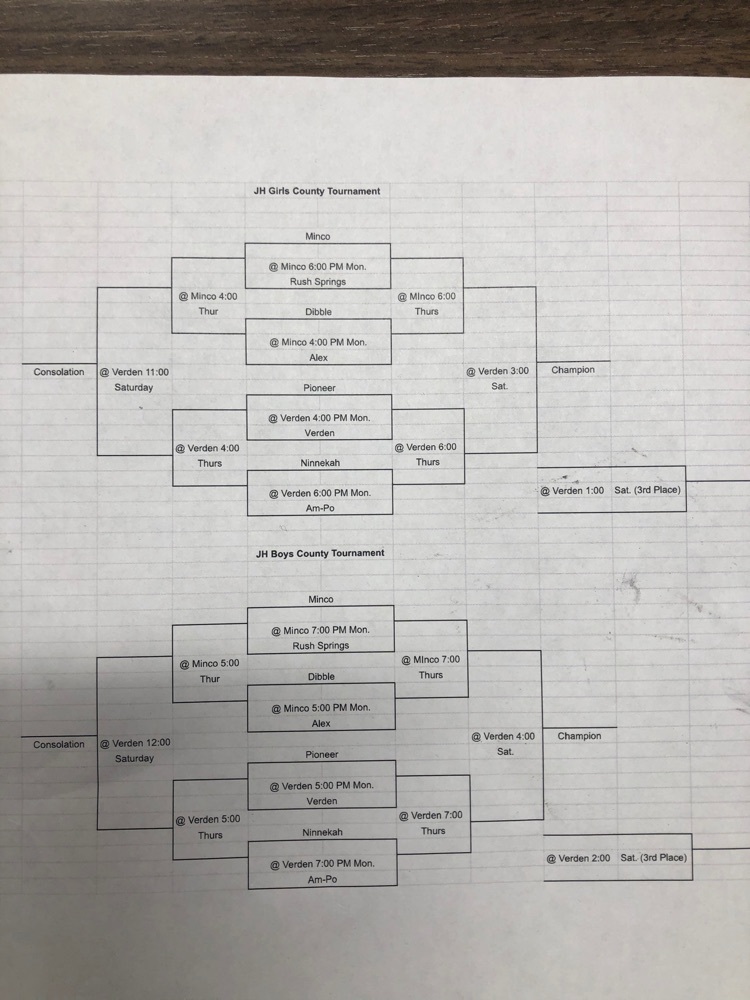 The basketball team barbecue lunch (meat by Langford Barbecue) is today from 11:30-1:30. Come support your Longhorns. To-go and curbside pick-up are available. A team member will be ready to serve you. Donations accepted.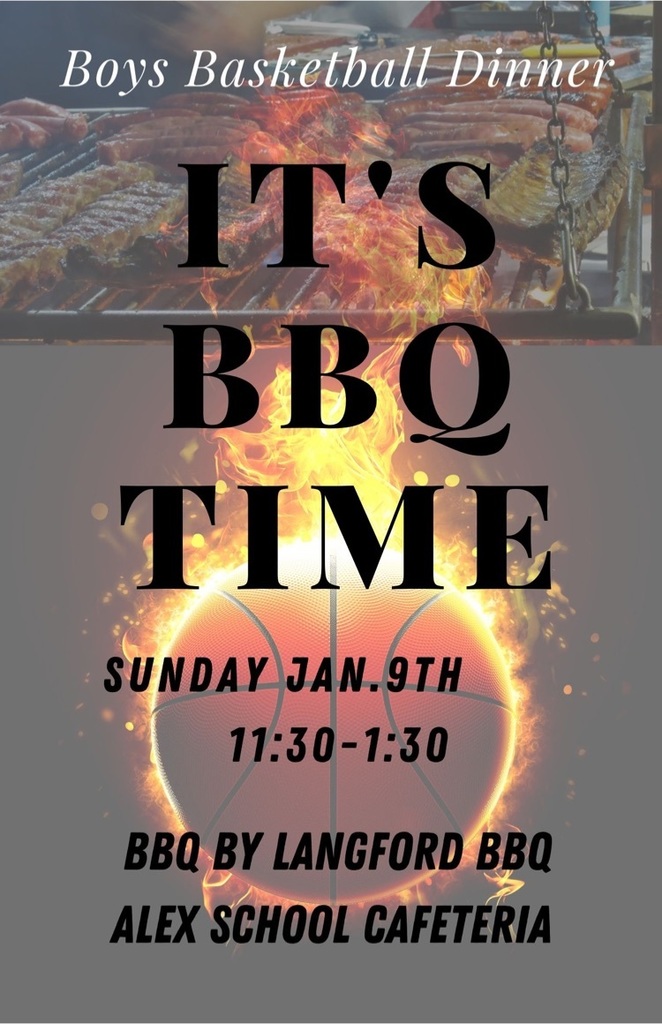 Don't forget to join the boys basketball team for our barbecue lunch tomorrow from 11:30-1:30. We appreciate your support.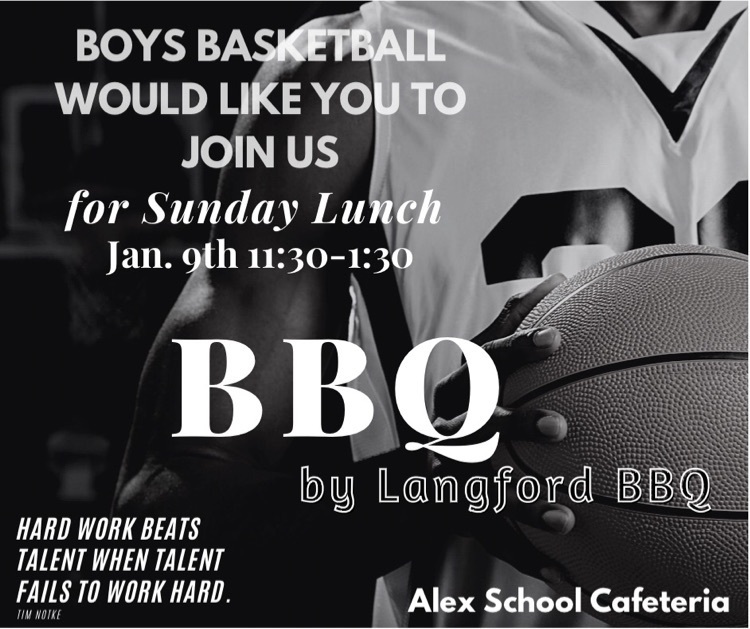 January 10th-14th is Homecoming Spirit Week!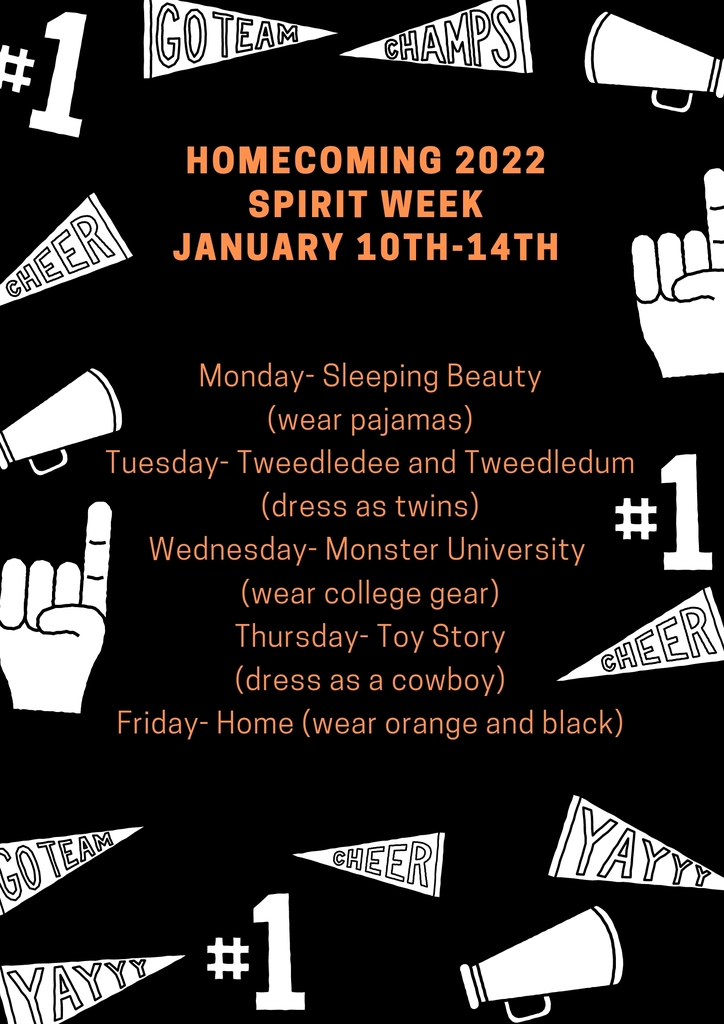 The Longhorn Classic will stream through alexlonghorns.tv

Don't forget: Friday, Jan. 7th is a virtual day. Students will work from home! Have a great weekend!

Sophomores or juniors interested in career tech for the 22-23 school year, please visit Mrs. Byrne on how to apply. It's a first come first serve basis as far as program enrollment. Apply by Feb. 4th.

Beta Club meets today in the hospitality room during lunch.





Congratulations to Alex FFA member McKenna Hurley! Over Christmas break she exhibited the Champion Division 1 Market Wether Lamb at the Arizona National Livestock Show.

For concurrent students: OCCC classes begin on January 10th. Redlands begin Jan. 18th. Be sure to check all important dates for the colleges. Have a great semester.

TSA Members, use this link to sign up for the Longhorn Classic! This helps us pay for our hotel rooms for state and nationals. If you don't work, you will be responsible for your hotel room.
https://signup.com/go/OXfKYVW

10th-12th grade students: All updated schedules have been sent to your email. If you didn't receive one that means your schedule is still the same. If you think it is an error, please schedule a time to meet with Mrs. Byrne. We look forward to seeing you all tomorrow.
Longhorn Classic brackets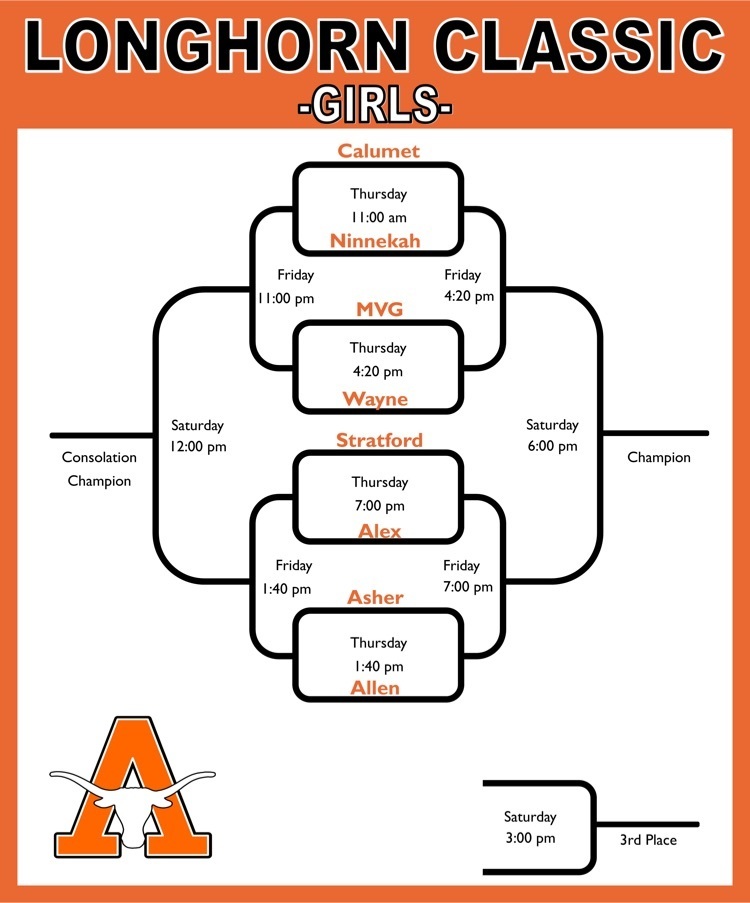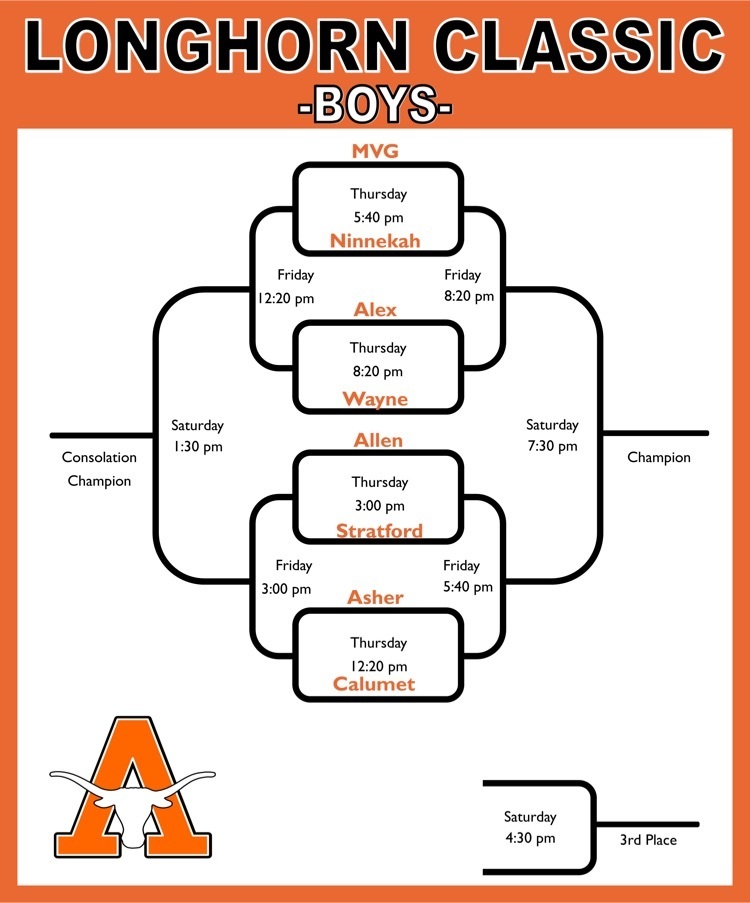 7/8 and JH basketball games tomorrow at Rush Springs games will start at 4:30, bus will leave from the school at 3:15.

Reminder: Monday, Jan. 3rd is for staff only; students will report to school on Tuesday Jan. 4th. Also, Friday Jan. 7th is a virtual day. Students will work from home. We hope everyone had a blessed holiday. We are excited to see our students this week!