May 7th will be our last day of school and will be an early release day. Buses will run at 2:30, elem car line will begin at 2:10. You may check your child out of school after their awards if you would like. Thank you and have a GREAT summer!!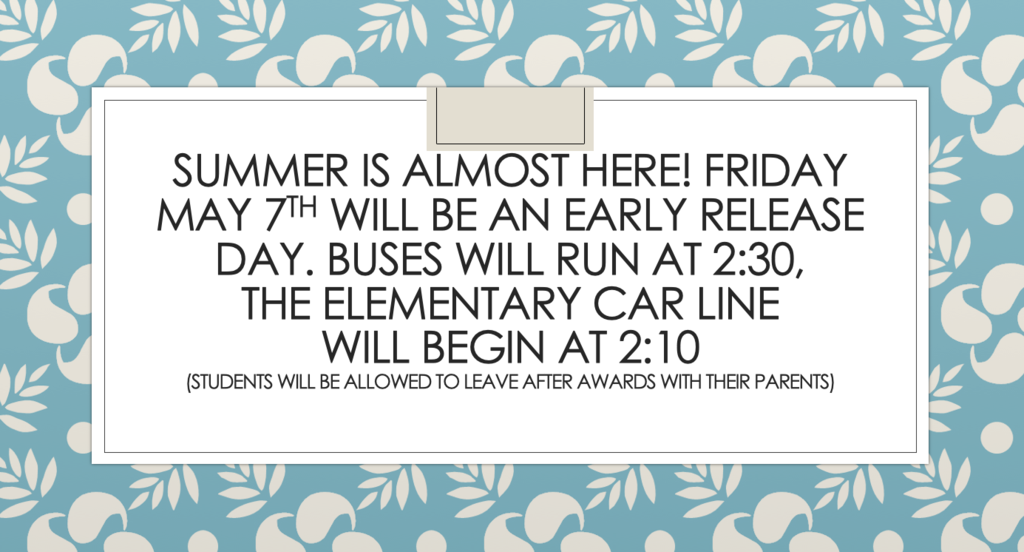 Elementary Schedule Next Week Monday - 2nd, 3rd, 4th Field Trip Tuesday - Typical Day Wednesday - Track Day-PK-4th-9:00 am Thursday - Fun Day-PK-6th-9:00 am Friday - Awards in ELEMENTARY Gym PK-9:00 am KG-9:30 am 1st-10:00 am 2nd-10:30 am 3rd-11:00 am 4th-11:30 am Students will be free to leave following their grade's award ceremony. If you would like to take your student early from track day or fun day, please check your student out through their teacher.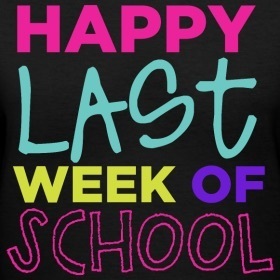 Sunday, May 2, 2021 Enjoy the Community Appreciation Dinner at the Alex Fire Station from 12-3 pm. Donations welcome.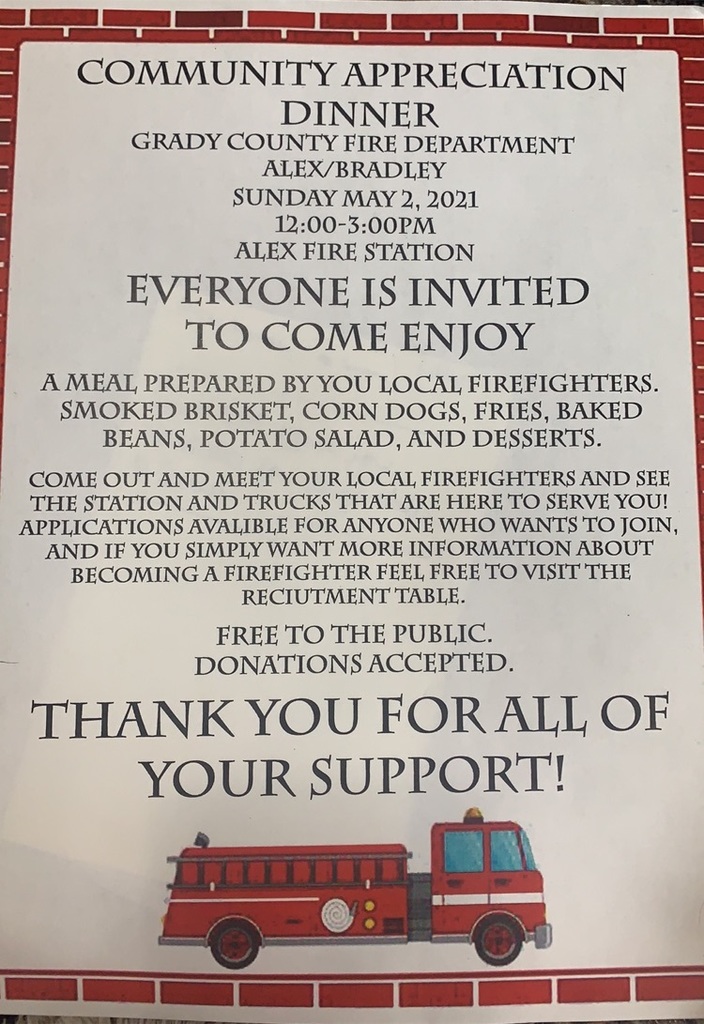 All school technology is to be turned in by Tuesday May 4th to the high school library. If you need your chromebook longer than this, you are responsible for making arrangements with your teacher or Mrs. Loggins. Summer is almost here and we appreciate our community during this crazy year! Alex is simply the best town with the best students and staff!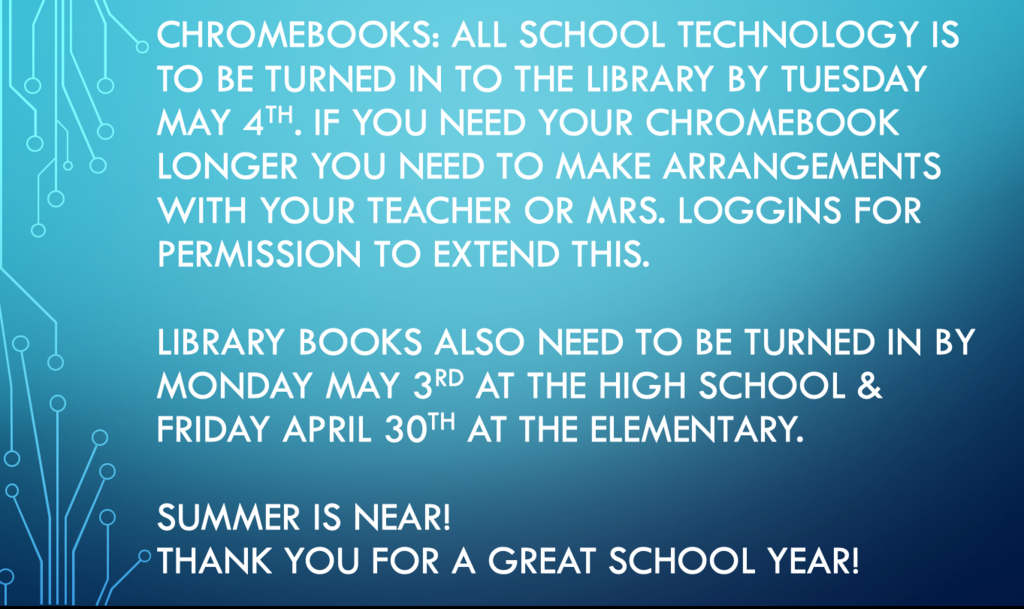 Here are the Coin War totals so far: PK - $12.25 K - $70.56 1st - $91.40 2nd - $64.52 3rd - $41.18 4th - $28.35 5th - $20.22 6h - $178.39 7th - $1.77 8th - $63.46 9th - $10.70 10th - $0 11th - $52.26 12th - $0.25 Tomorrow is the last day! Winning class in each building get an ice cream party!

5th grade students with their end of the year project, bottle rockets.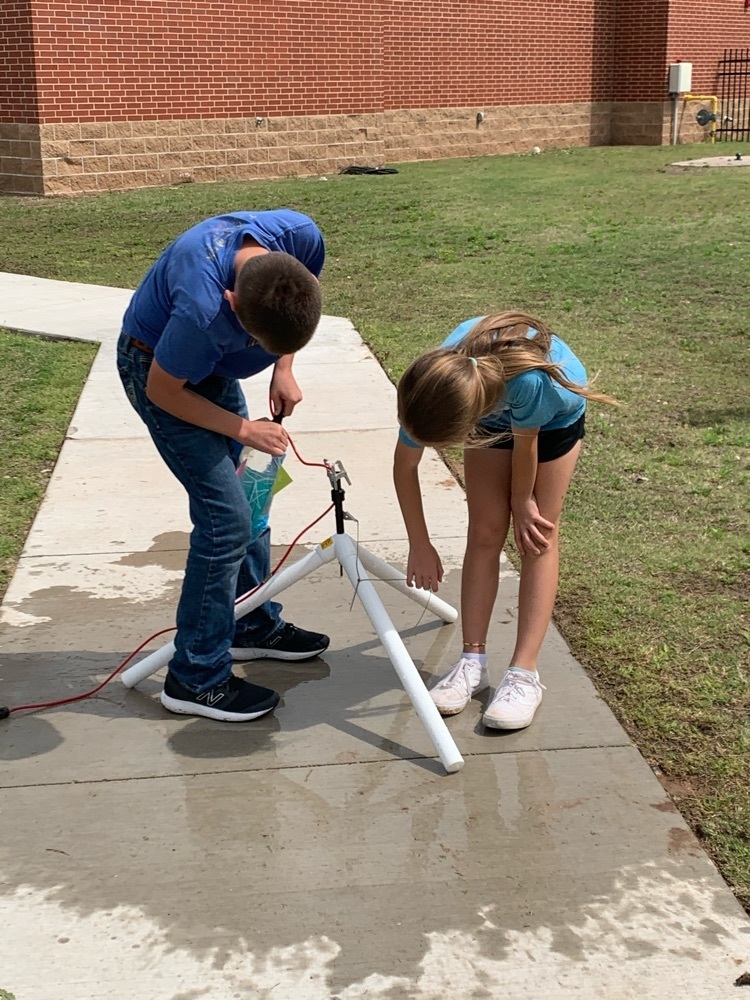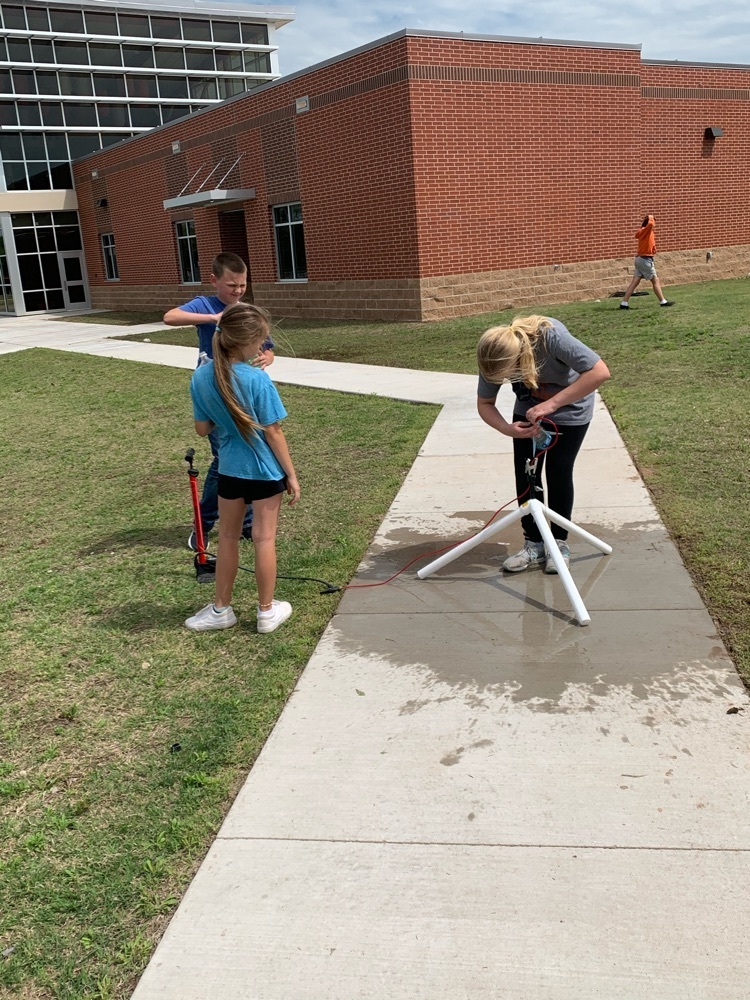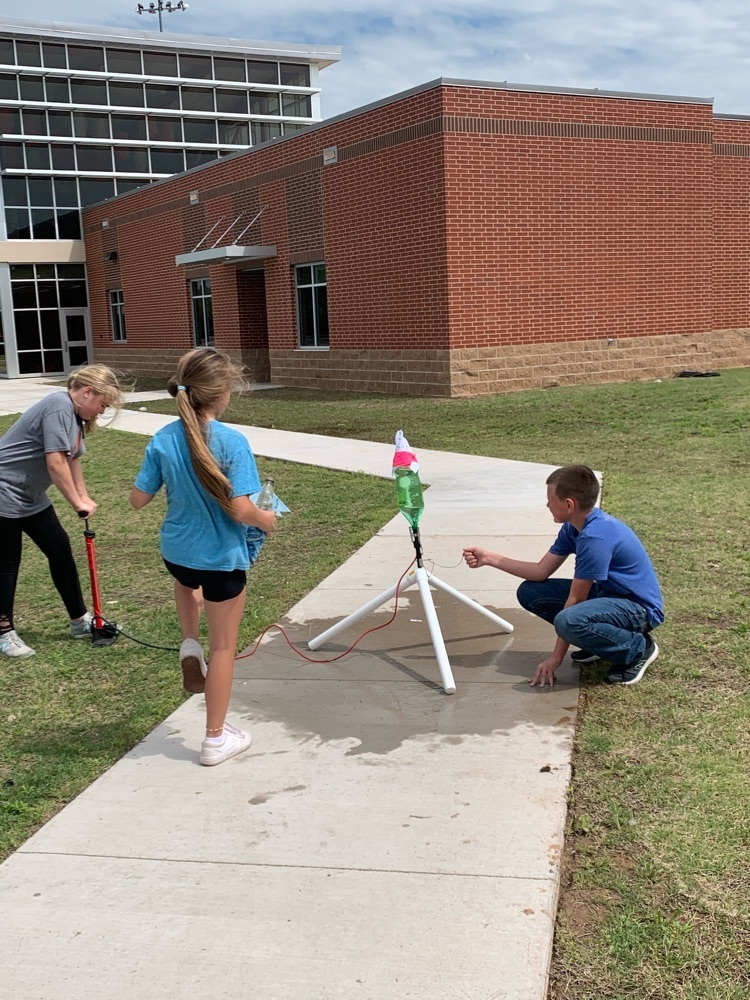 The Alex PS Online Spring Concert, Celebrating Sound: A Year to Remember is up and running! It contains 2 songs by all elementary grades, as well as 5-8 JH Percussion Class and HS Drumline. The only way to watch the concert is through this private YouTube link. For all students' safety and privacy, we ask that you keep this link private. It can not be searched through YouTube publicly. We recorded this in your child's music class over the past few weeks.   We hope you have as much fun watching it as we did making it! Enjoy your summer music students, and thanks for a fun job well done!
https://youtu.be/tpLMJiu4Rfg

2021 Prom Pictures: If you ordered these please check your emails. Thank you

COMING UP THIS WEEK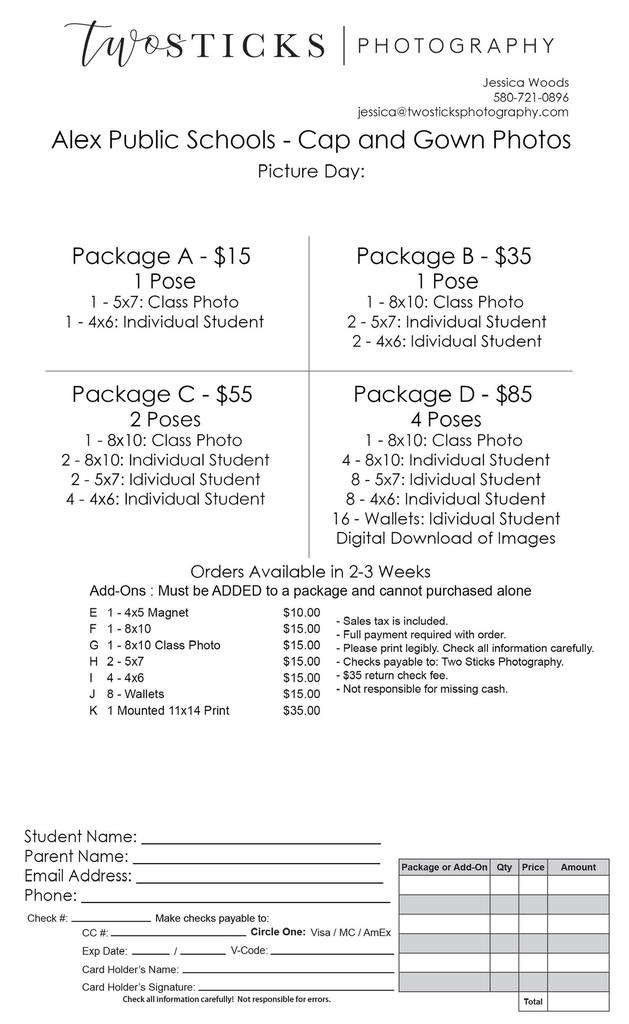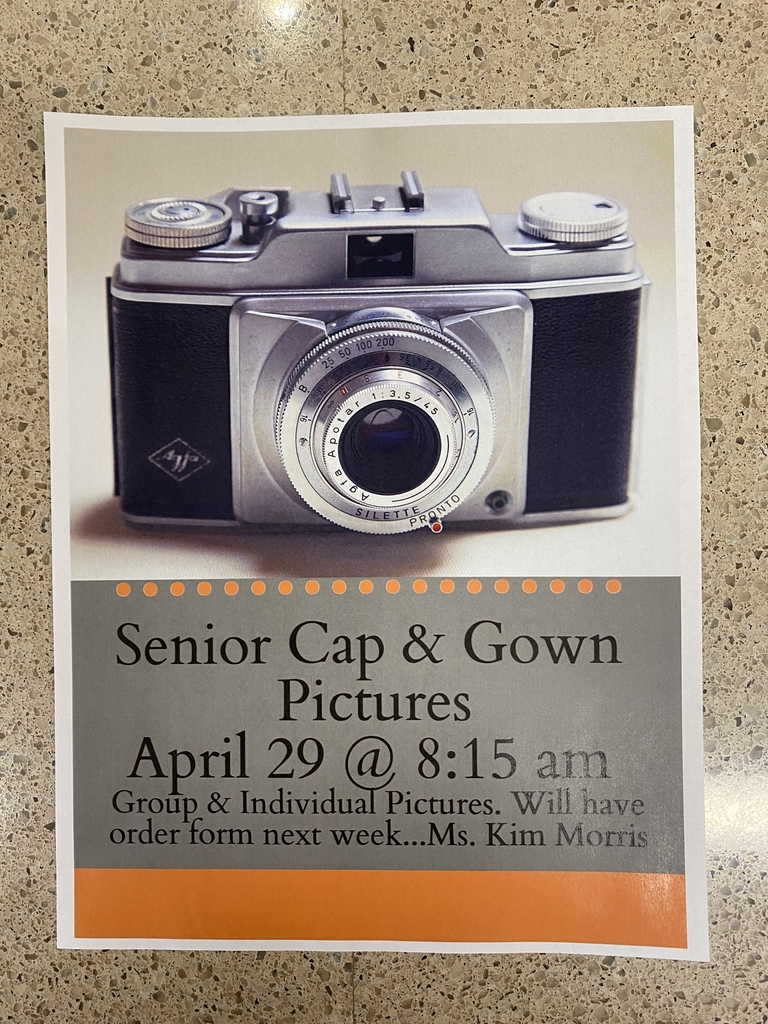 So proud of all of our TSA competitors! It was definitely different this year but we still had a very successful conference.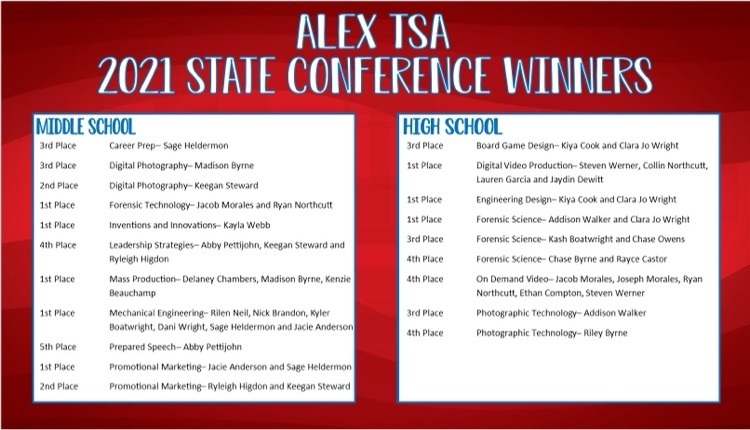 Alex FFA Banquet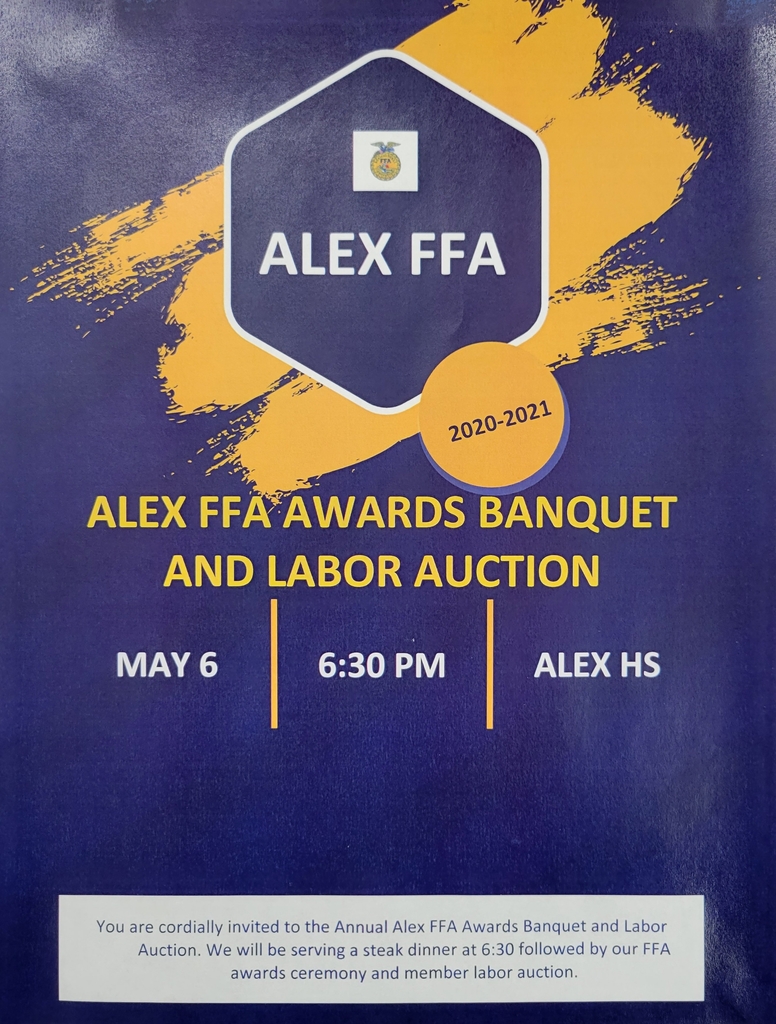 FFA Poultry Sale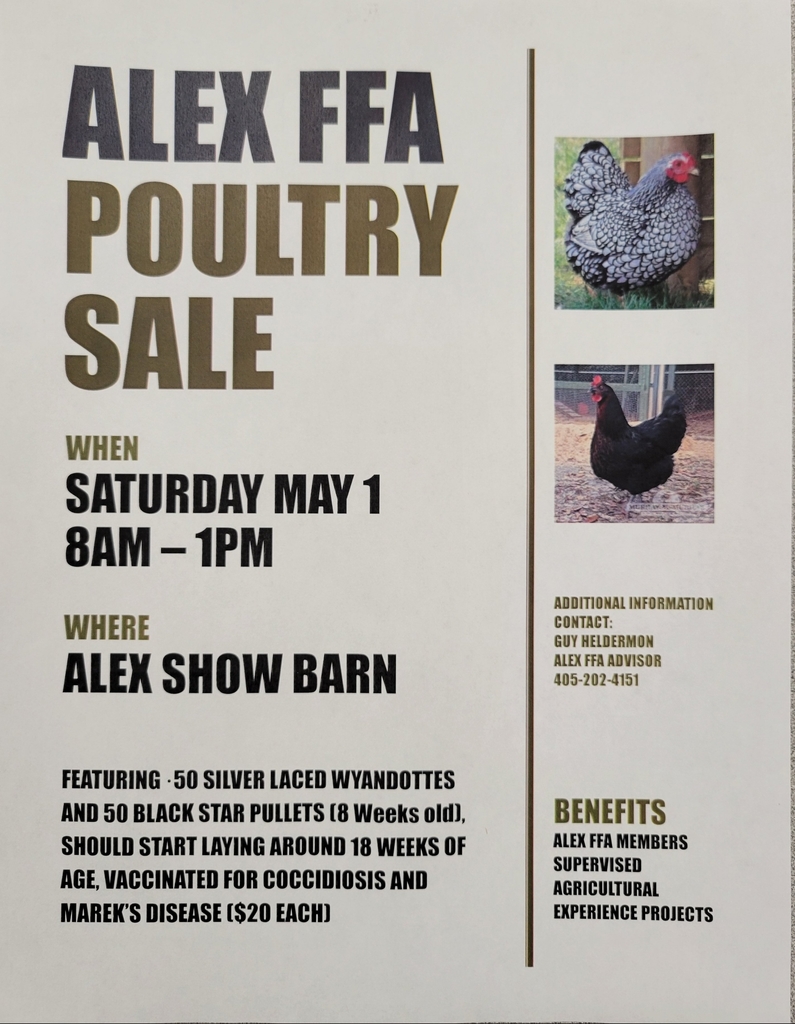 Alex 4-H is having a Coin War to raise money for the Oklahoma Children's Hospital Foundation. Winners earn an ice cream party!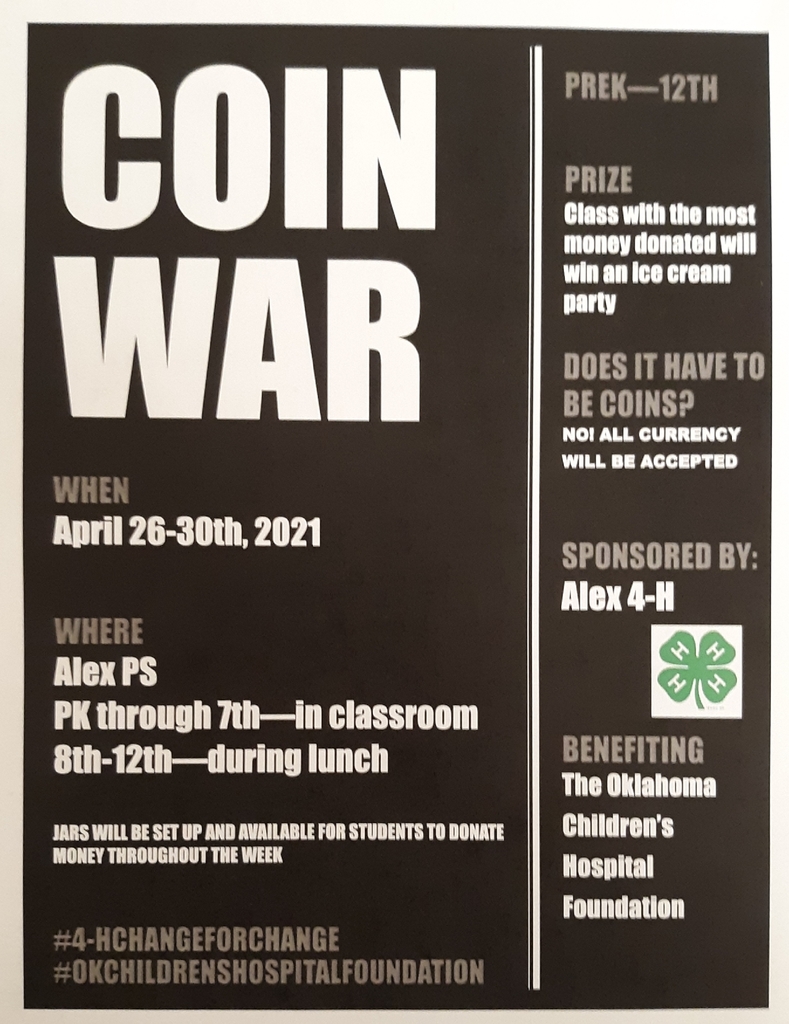 Join us for Softball camp May 20th and 21st!!! Registration forms are in the HS and elementary offices. Any questions please Contact Coach Black
gblack@alex.k12.ok.us
or 405-227-1462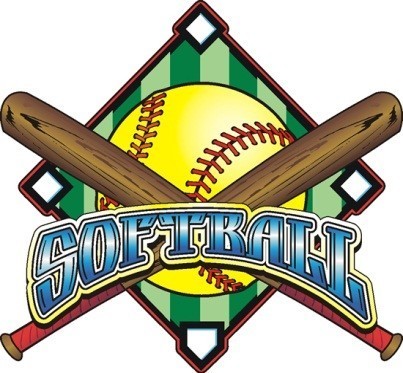 These kiddos have given up their last two Saturdays to travel to Stillwater and spend 2 hours in a cooler competing against other kids from all over the state and even Kansas. They have improved so much this year, their future is bright! #alexmeatjudging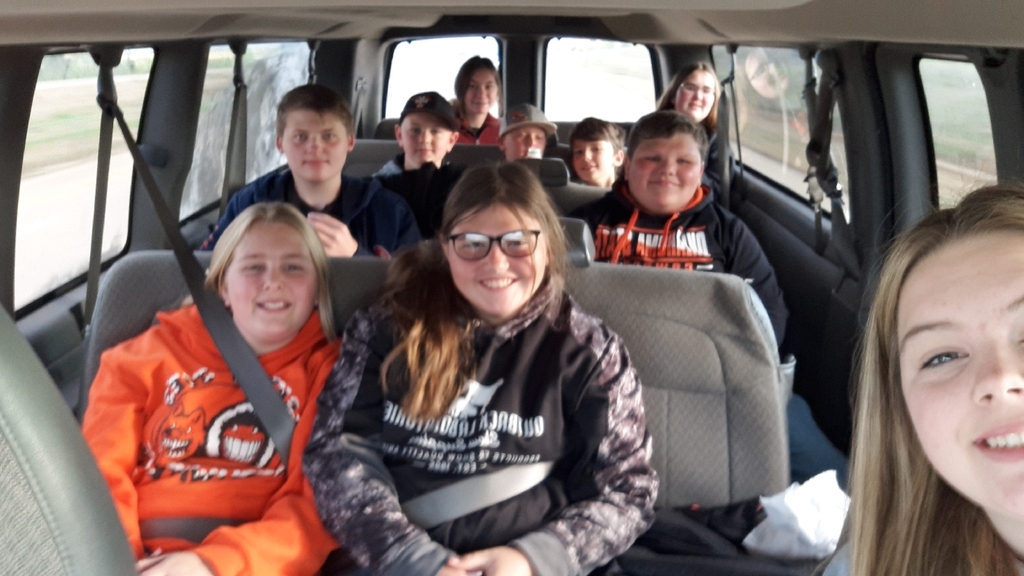 Ready for basketball camp? It's back this year, and the coaches are looking forward to working with our younger Longhorns. Camp will be May 17, 18, and 19. Refer to the picture for details. Registration forms will be available in elementary and high school office.

Enrollment for the 2021-2022 school year is now open at ok.wengage.com/alex please see the attached image for more information.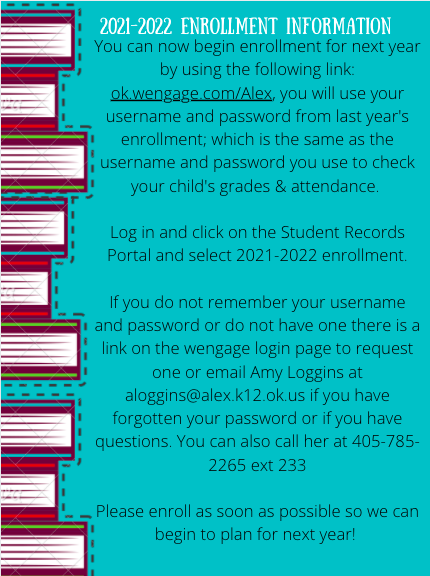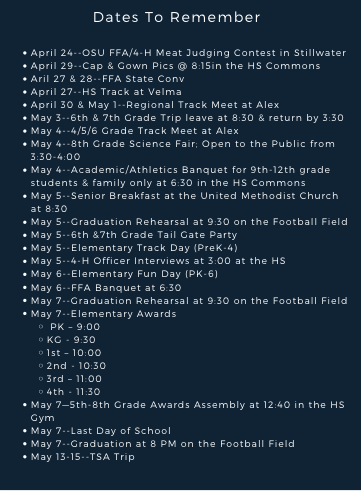 Thank you for you support....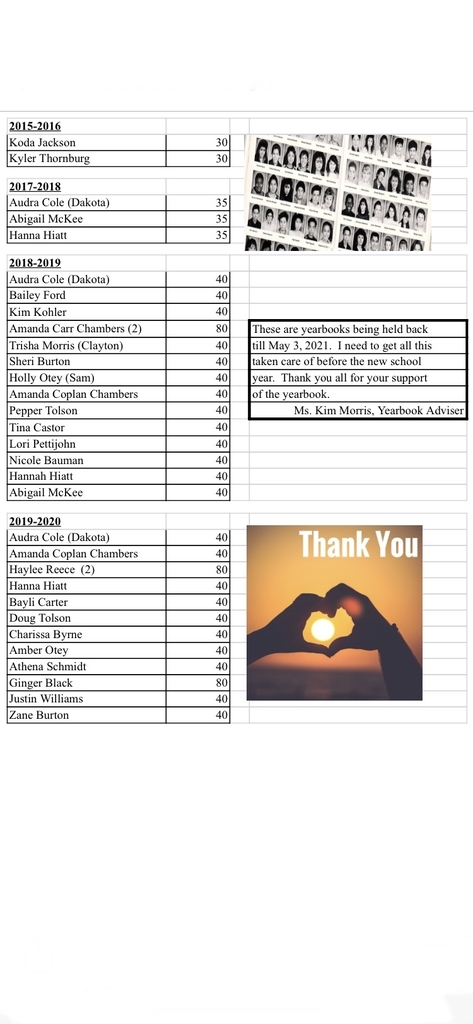 These are going out today!