2nd grade had a "Seussational" week celebrating Dr. Seuss!!! ❤️❤️❤️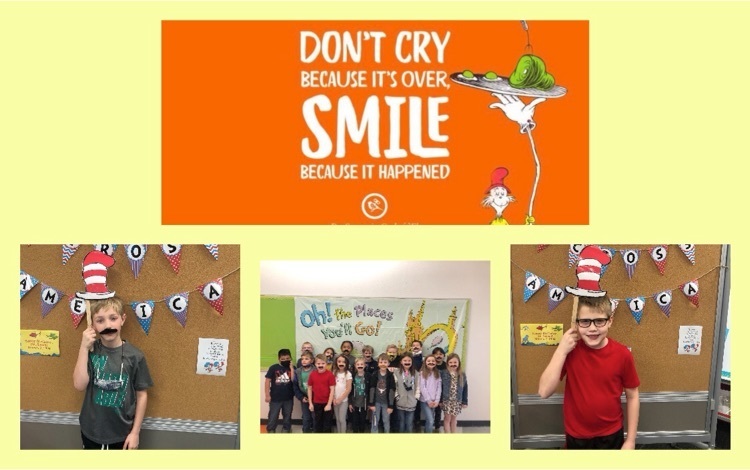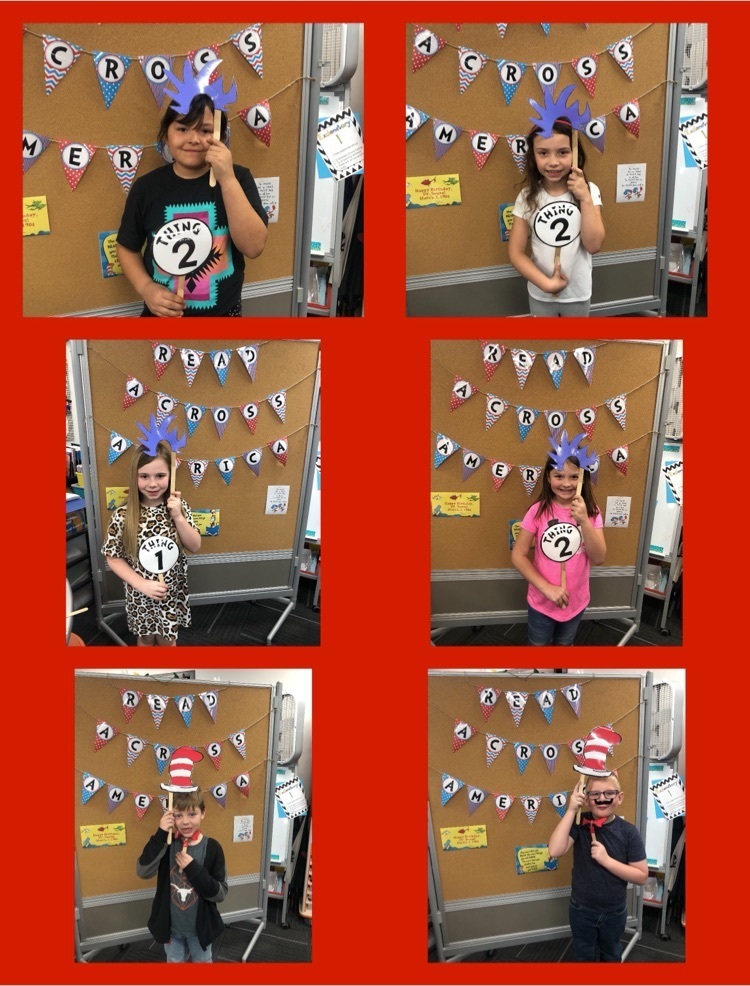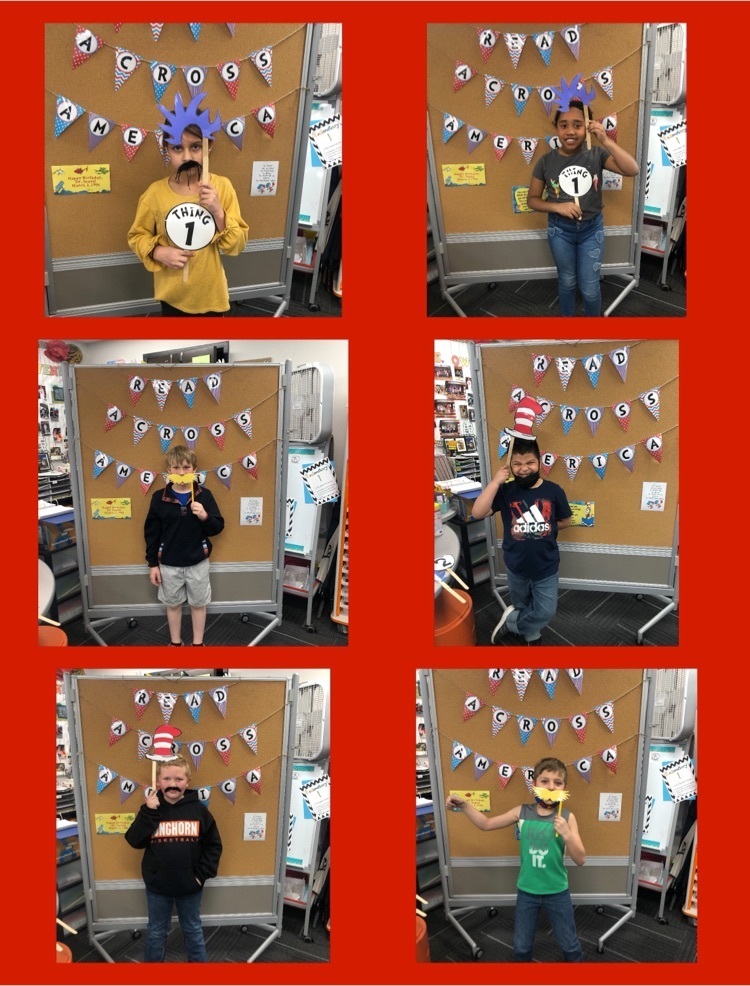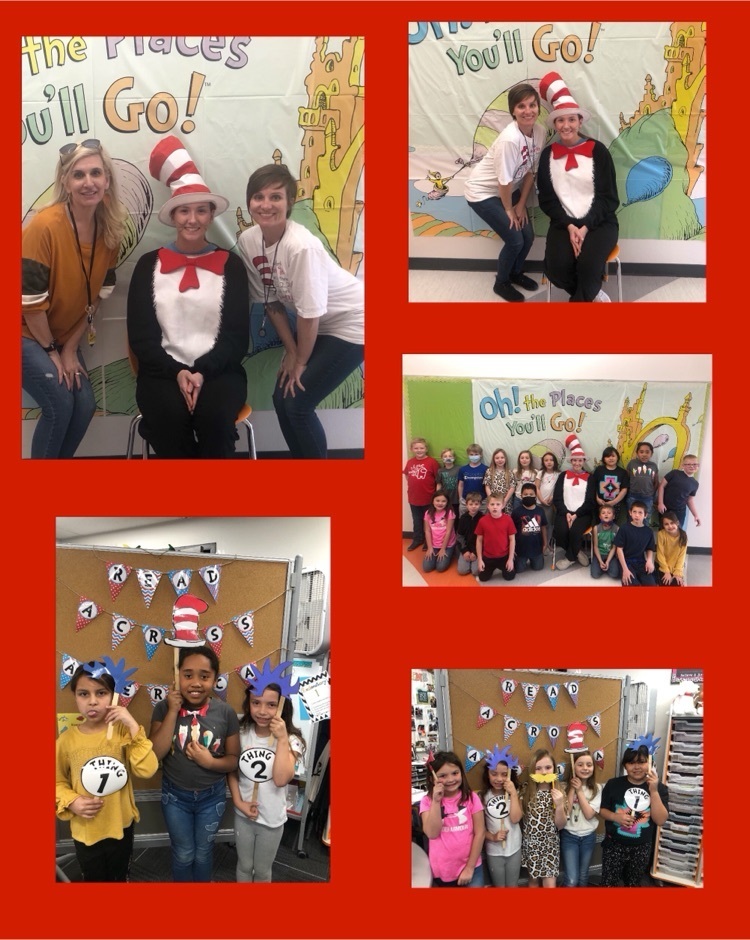 "Mustache" day at Alex Elementary!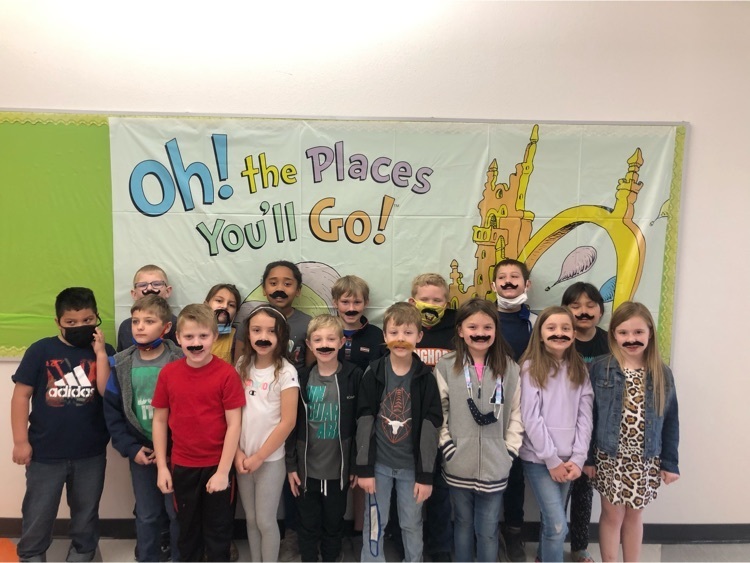 Kindergarten's Mystery Guest Reader was Dr. Weldon! He read Dr. Seuss's ABC book! The kids designed their own Hats and Socks this week too!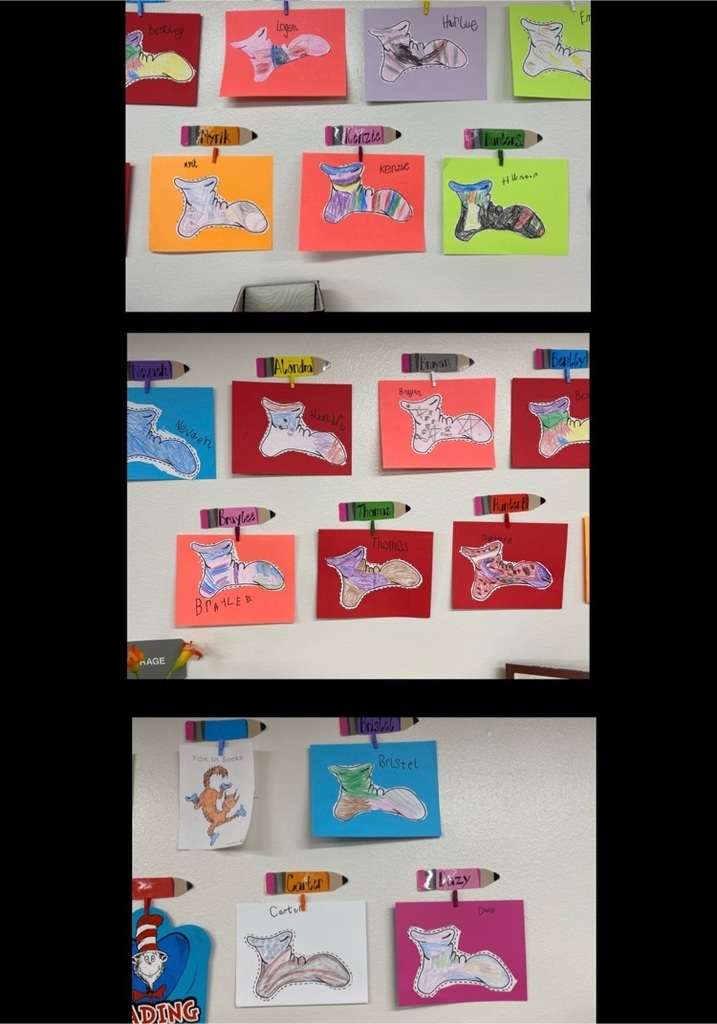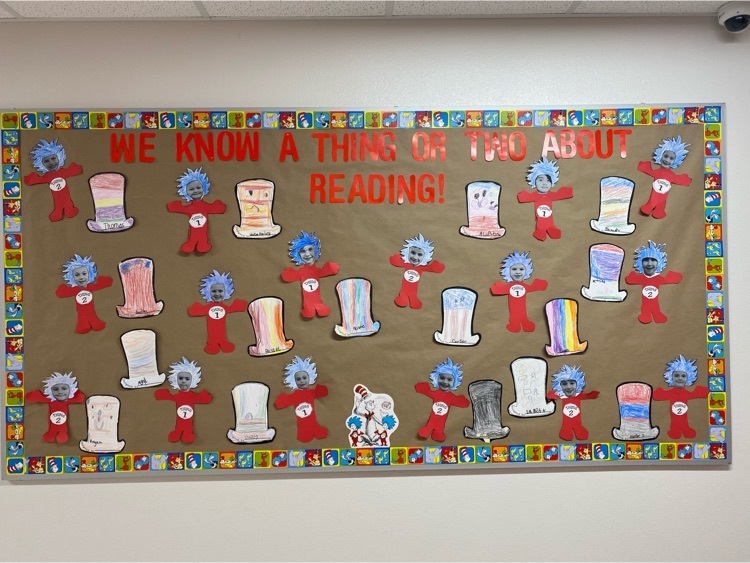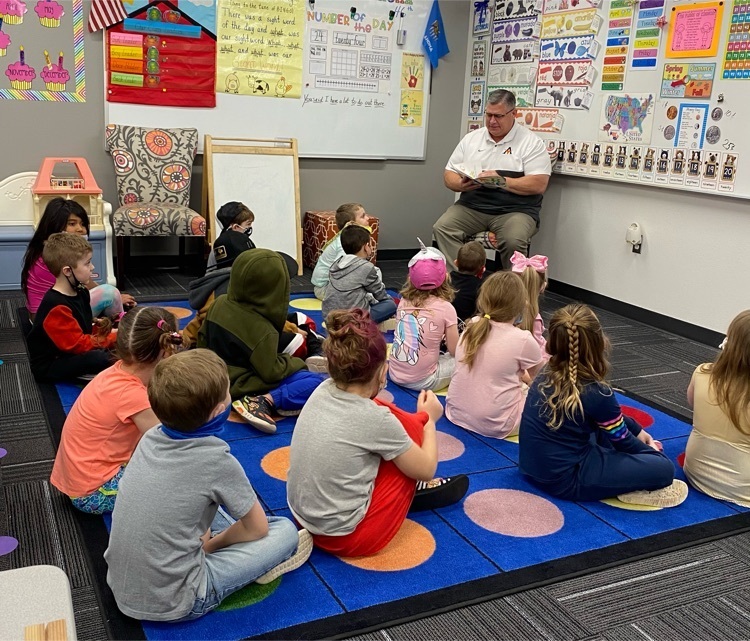 Tomorrow is our last day of Read Across America Week! Wear a mustache on Thursday for the finale day of celebrations!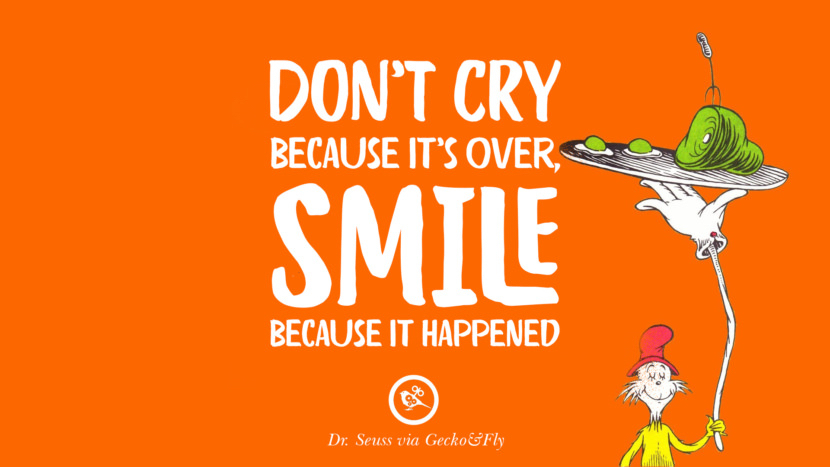 Gracie Anderson just sang the National Anthem at the OSSAA State Basketball Championships for today's 2:00 session. This was quite an honor, as Gracie had to submit an audition to be accepted. She sang her best ever today and represented Alex Schools at the state level like a Champion. We are so proud of you, Gracie! Congratulations on a great accomplishment!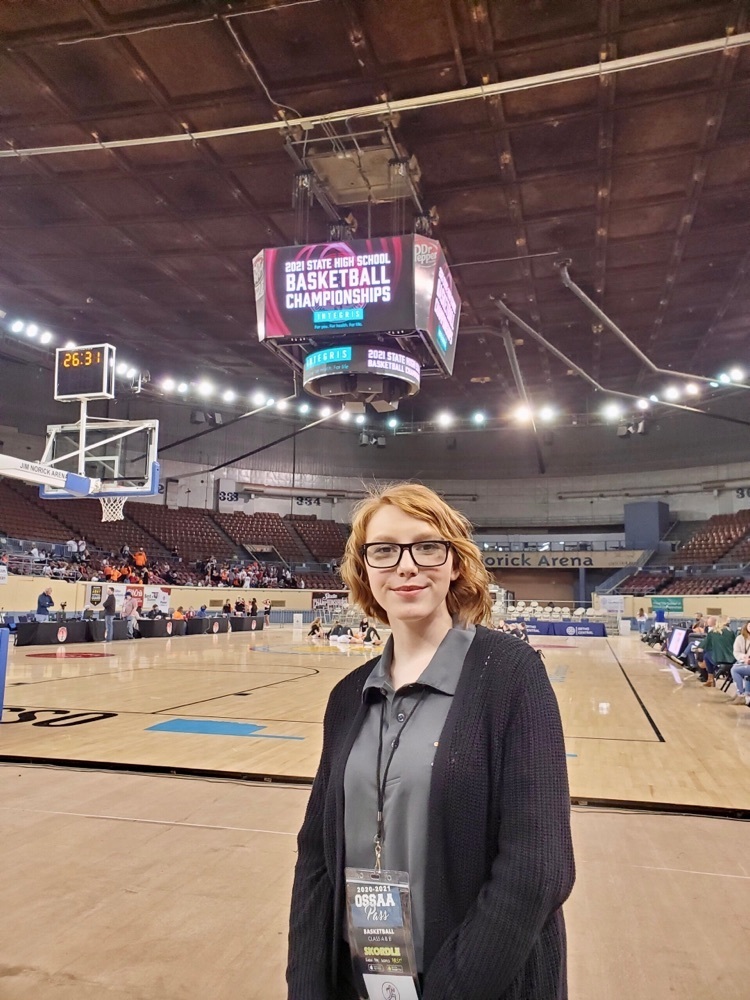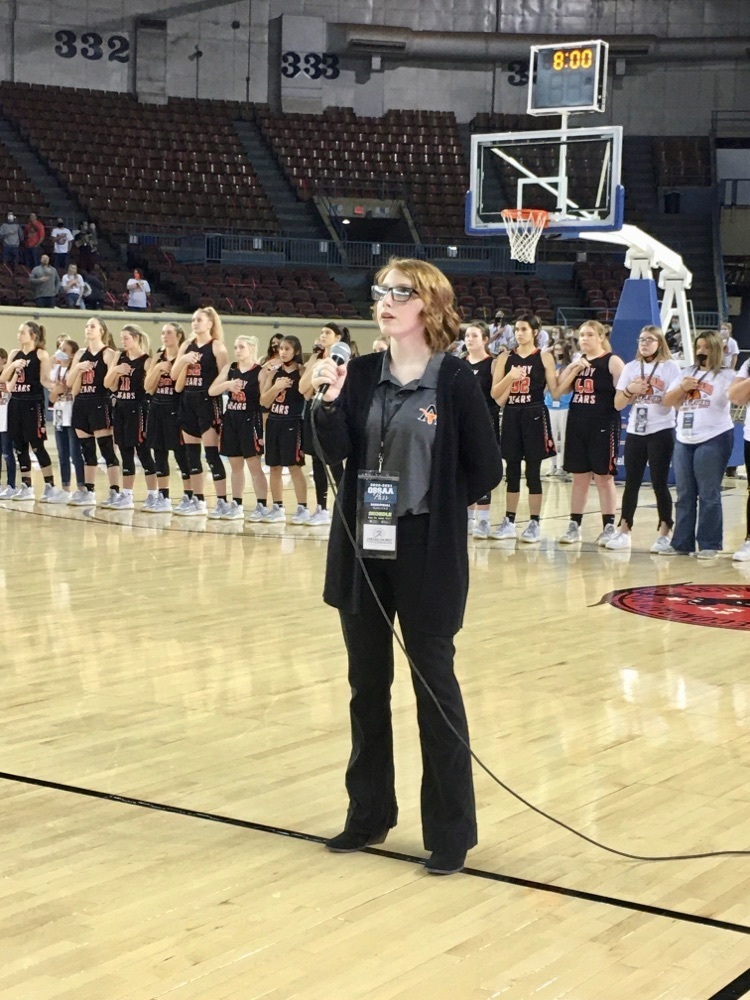 5th grade reading challenge is going down today!!! GO 5th grade!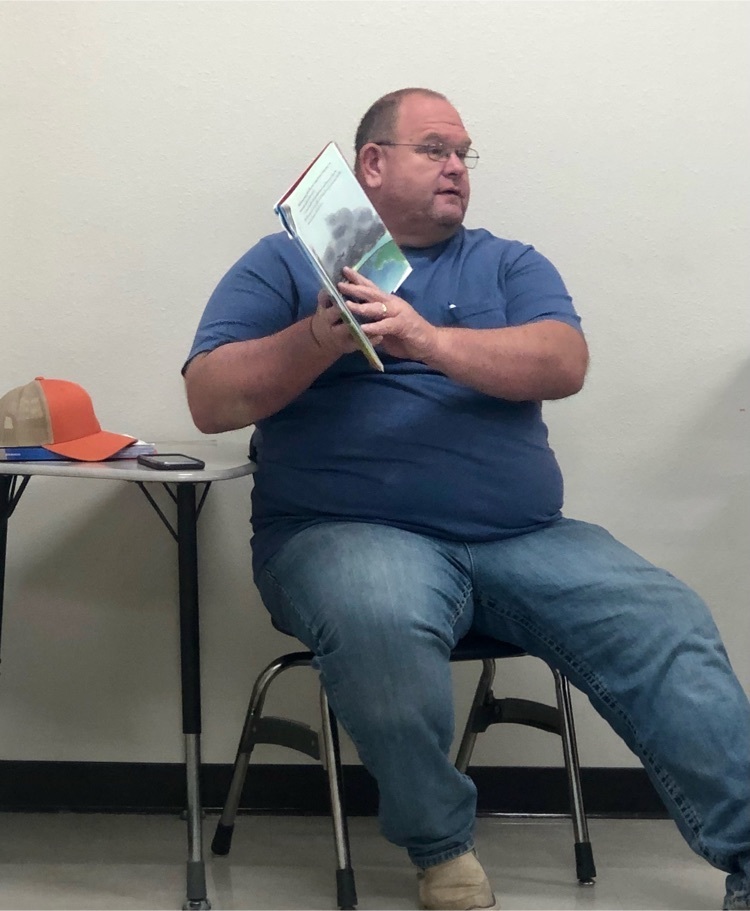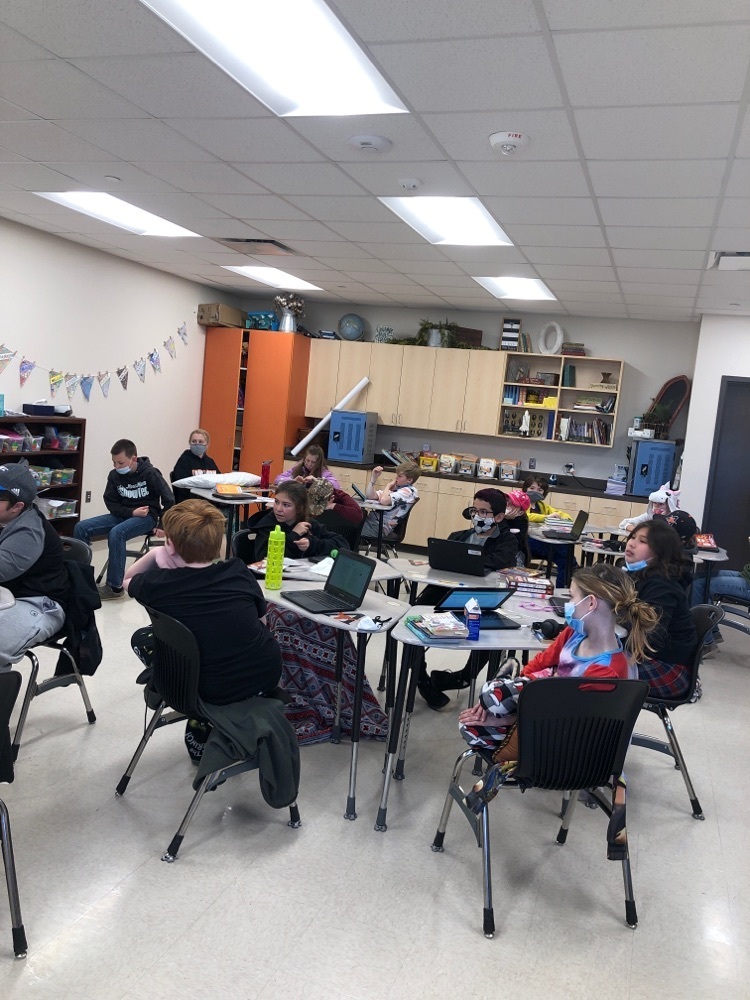 An Army recruit will be here at HS lunch to set up a booth. Students, you are encouraged to visit and find out about career opportunities. Cameron University is coming today! Jrs meet at 12:40 in Mrs. Tucker's room. Srs meet at 1:40 in Mrs. Tucker's room.

I would like to say thank you to the 2nd graders for inviting me to listen to them read their very own Dr. Seuss inspired stories!!!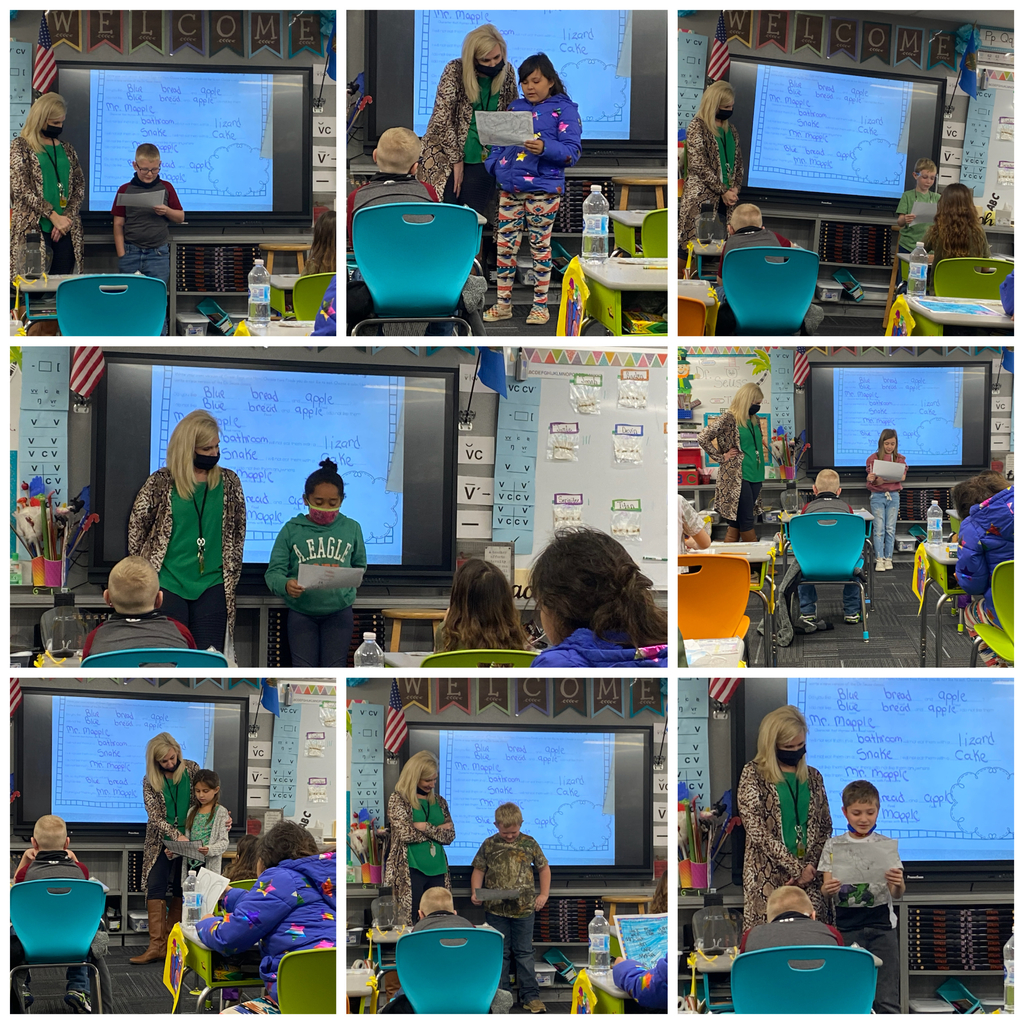 Alex 4-H members performed 2 skits at a Multi-County 4-H Share the Fun event this past Saturday and came home with some awesome awards! Congrats to everyone that participated!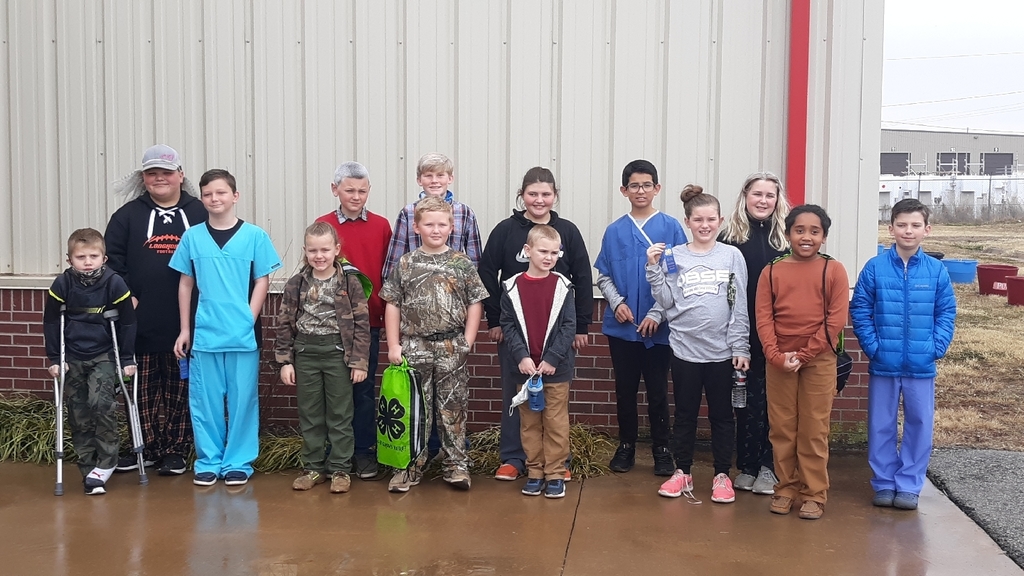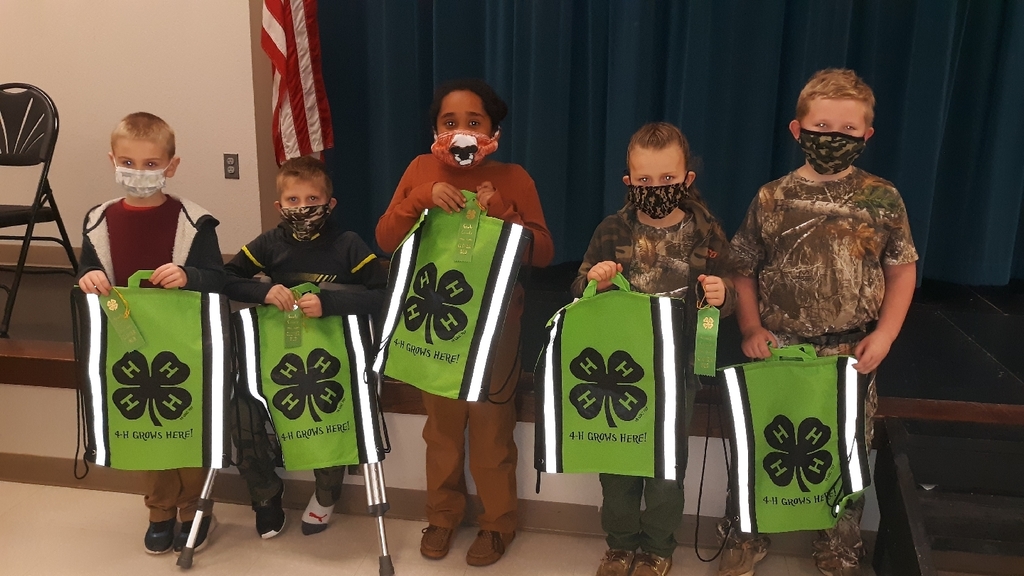 Just a reminder Little League sign ups tonight from 6:30 to 8:00 at the School Cafeteria.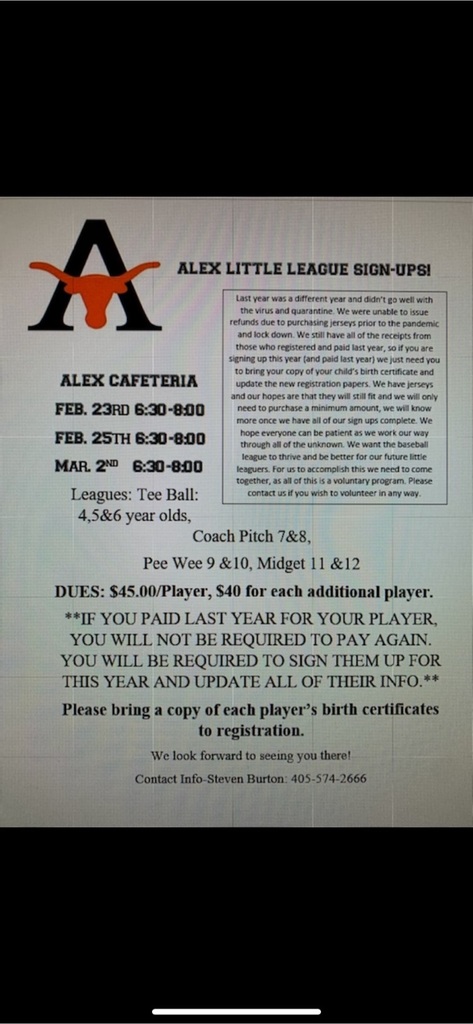 Tomorrow we continue Read Across America week! Wear a wacky hat or dress wacky on Wednesday!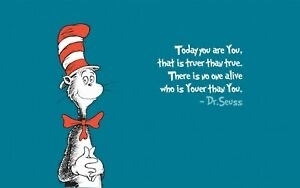 Kindergarten has decided they like Green Eggs and Ham! They also enjoyed being read One Fish, Two Fish, Red Fish, Blue Fish by Brandy! Thank you Brandy for being our mystery reader today.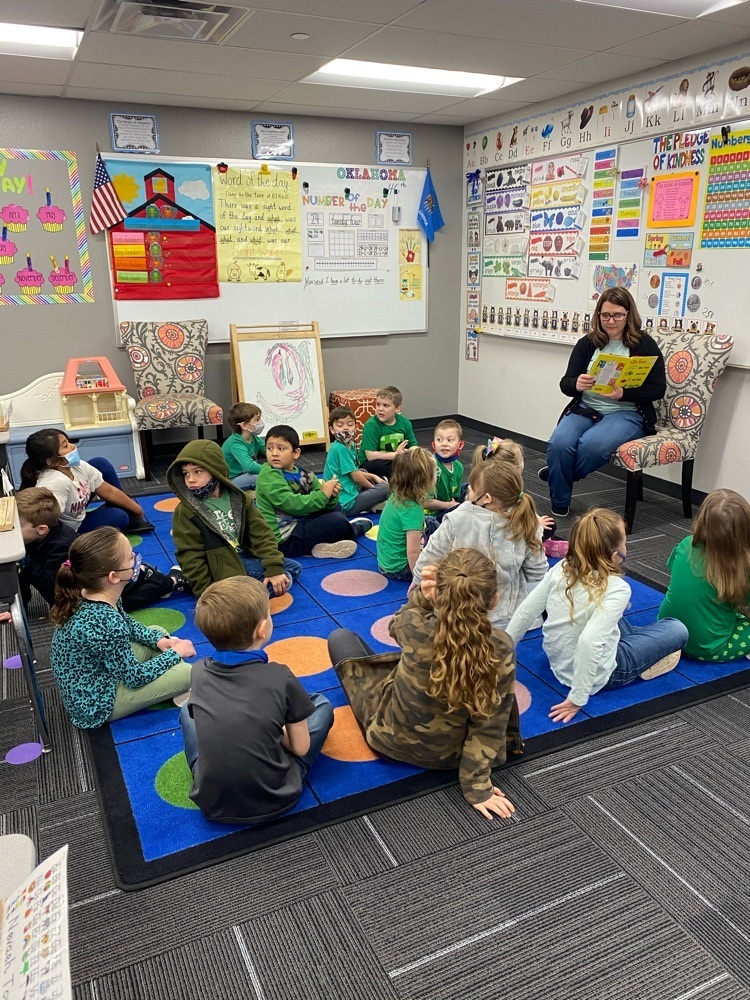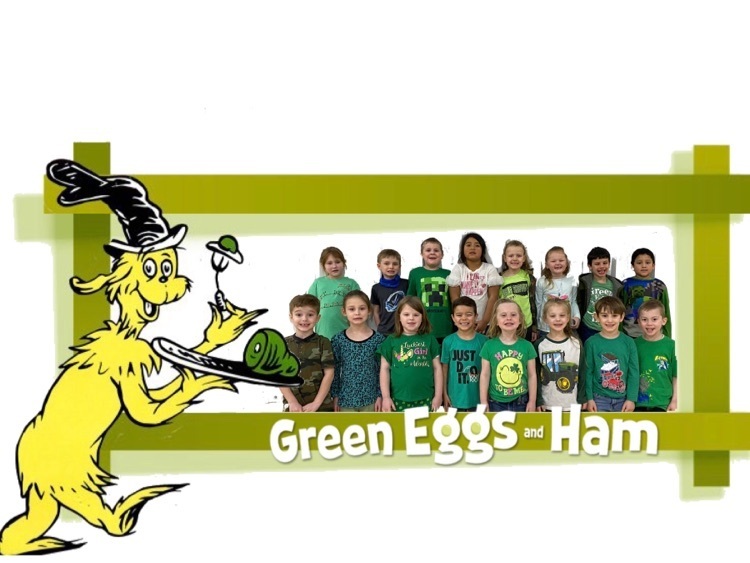 Yearbook Upcoming Dates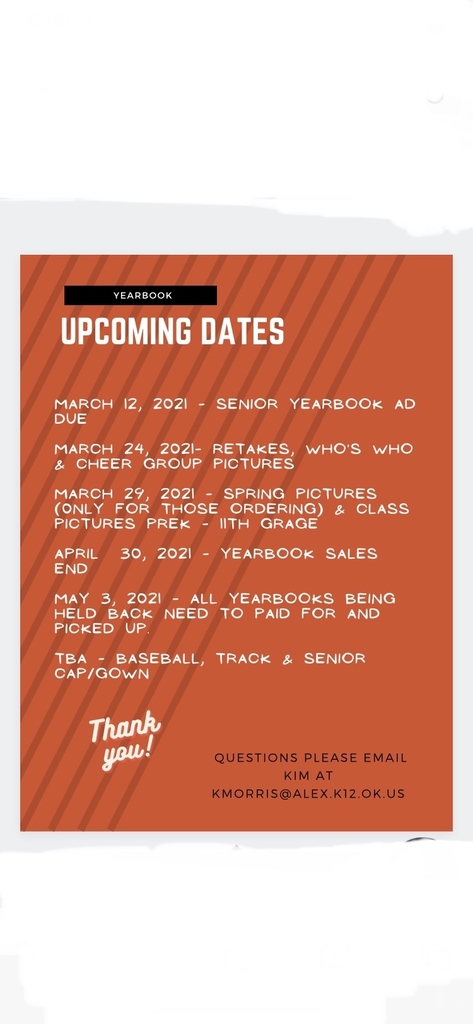 Green Eggs and Ham Day!!!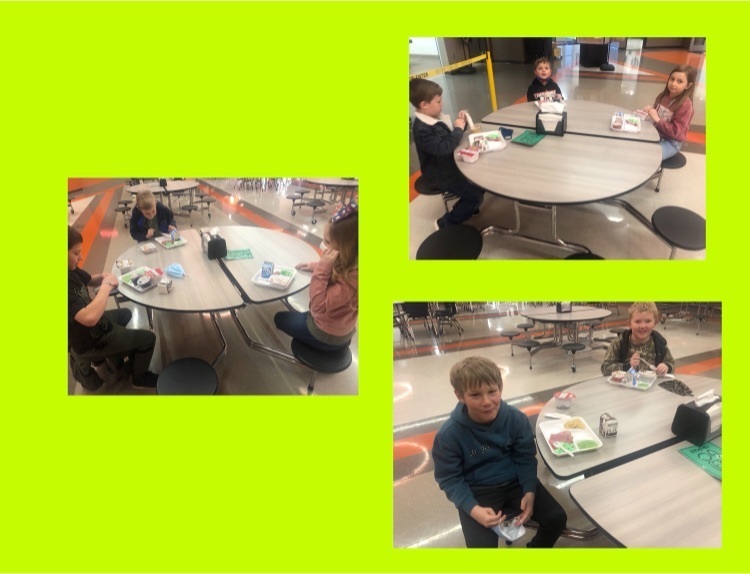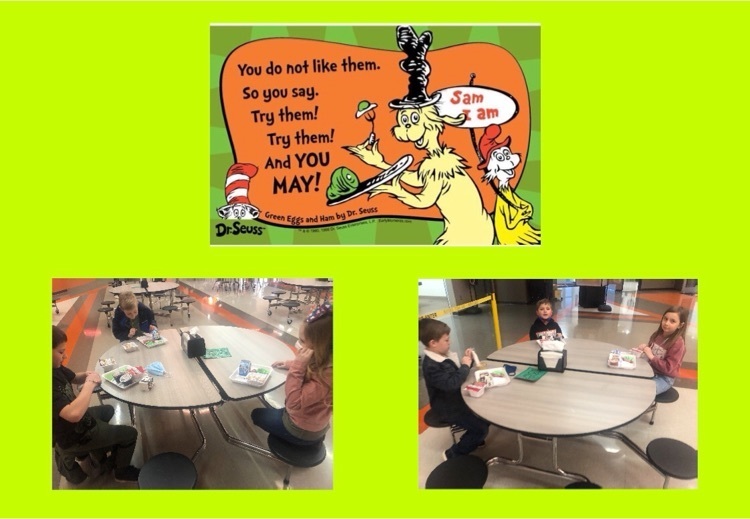 Good luck to our seniors taking the ACT this morning!!

Thank you, Amanda, for coming to learn more about Ok promise.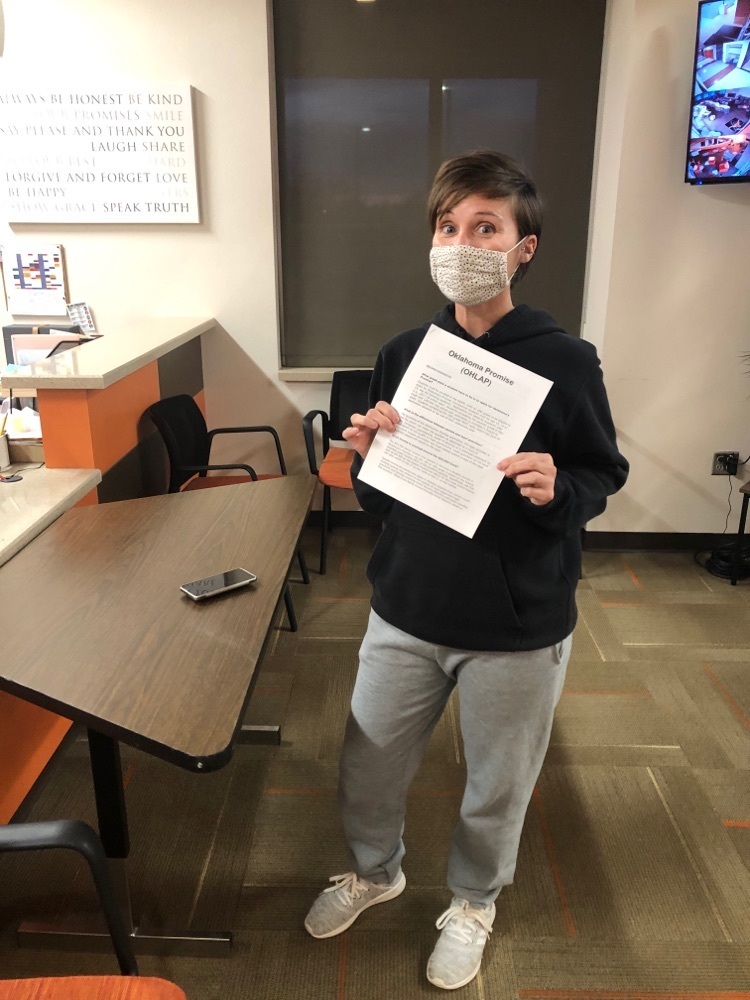 Reminder:Ok promise meeting at 6pm tonight in the HS library for 8th-10th grade.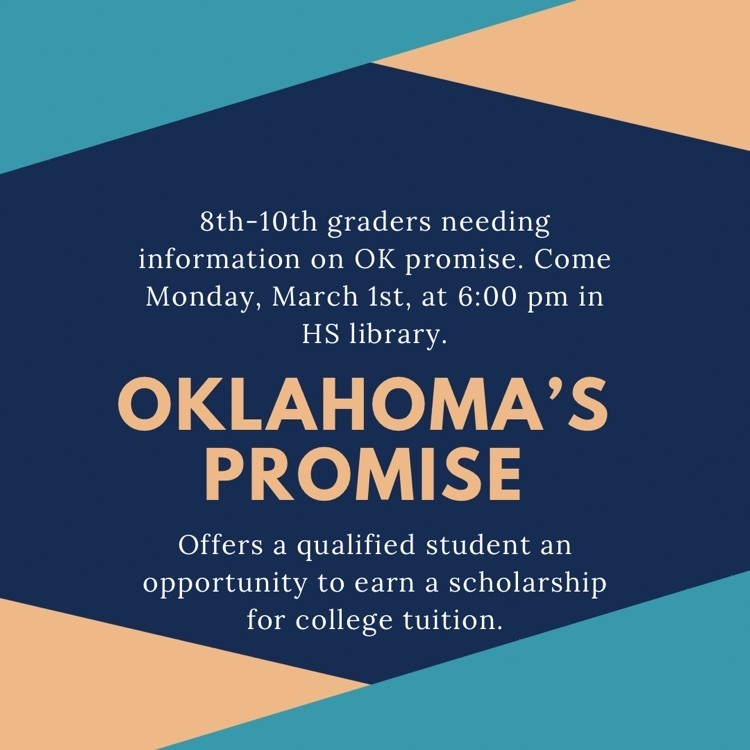 Kindergarten knows a Thing or 2 about reading! Read Across America started out with a couple of Mystery Guest Readers, Miss Lindy and Mrs. Bauman!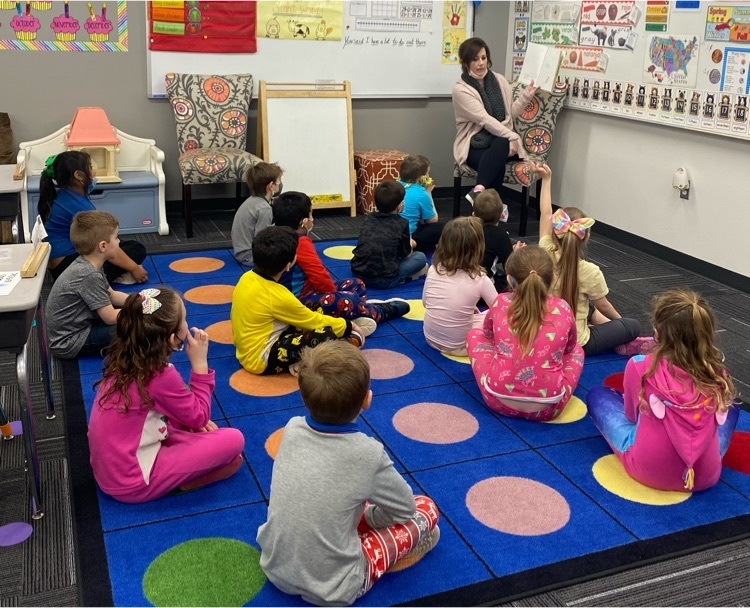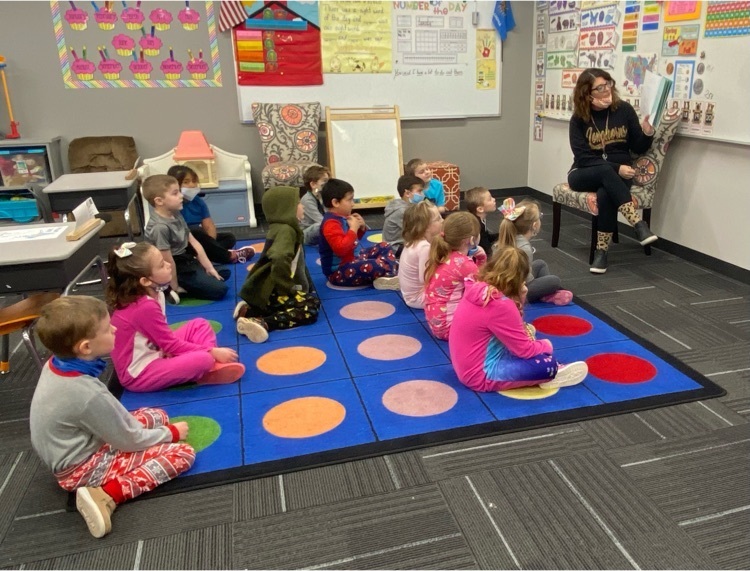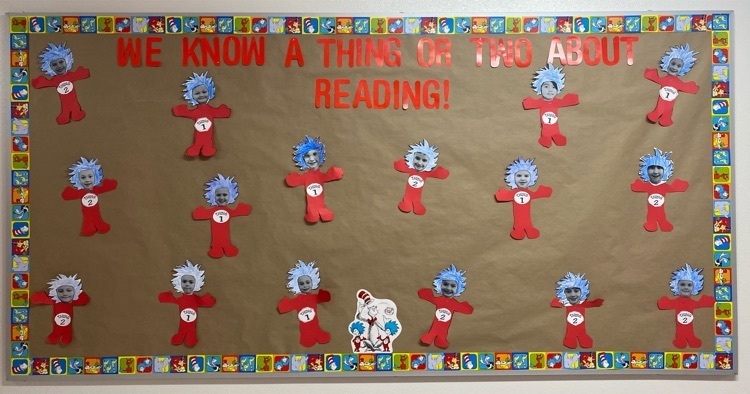 Alex Elementary Upcoming Events *March 15-19 - Spring Break *March 29 - Spring Pics/Class Pics *April 5 - School Holiday *April 15 - 4th, 5th, & 6th Grade Track Meet *April 20 & 21 - 3rd & 4th ELA State Test *April 28 - 3rd & 4th Math State Test *May 4 - 4th, 5th, & 6th Grade Track Meet *May 5 - PK - 4th Grade Track Day *May 6 - PK - 6th Grade Fun Day *May 7 - PK - 4th Grade Awards *May 7 - Last Day of Classes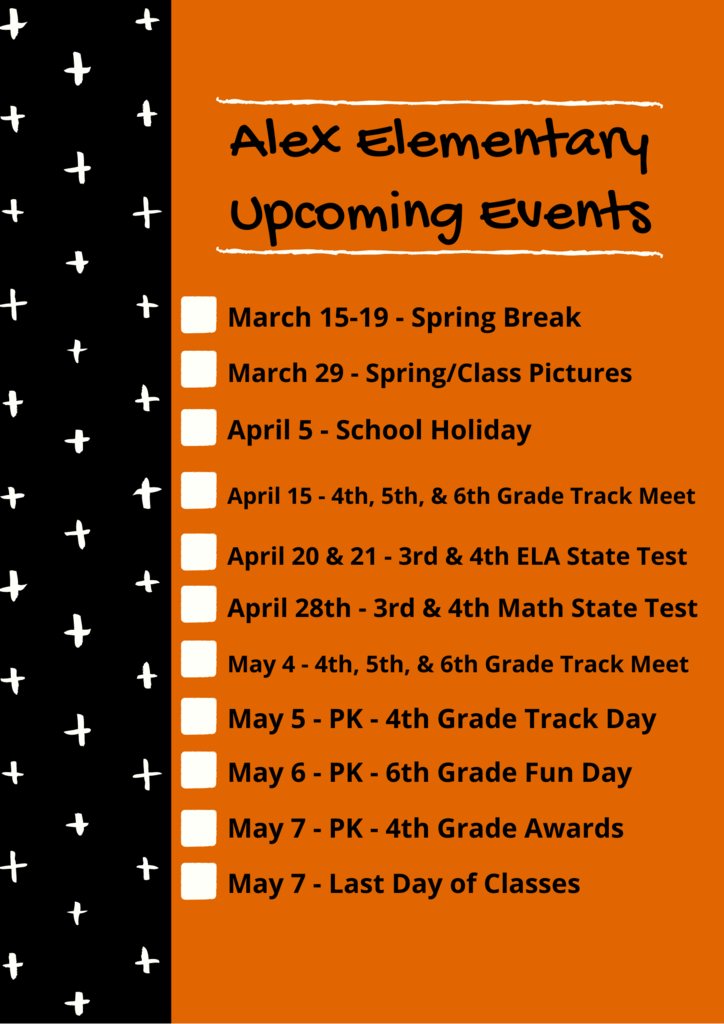 Tomorrow we continue Read Across America Week! Wear green and enjoy Green Eggs and Ham for breakfast on Tuesday!