Alex TSA students are ready for opening ceremony after a full day of competitions.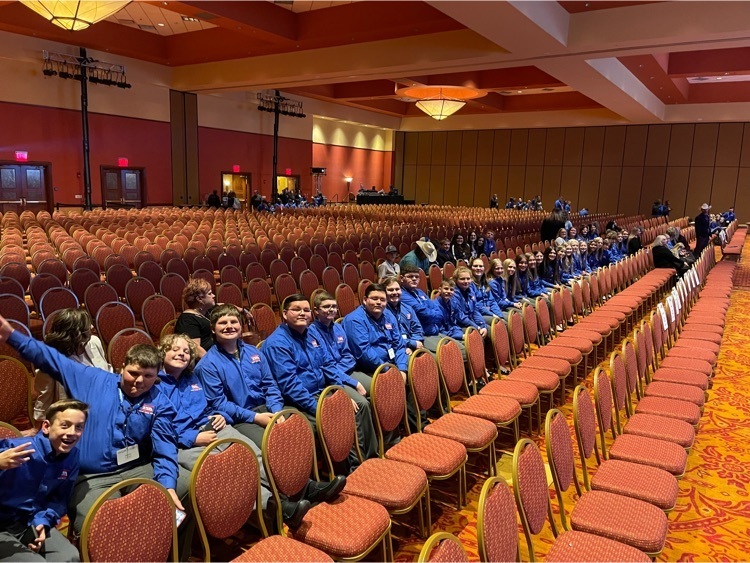 Alex Elementary Spring Activities April 14 - 4, 5, 6 Track Meet at Alex April 15 - PK-4th Easter Parties April 18 - No School April 20 - 3rd & 4th ELA State Test April 21 - 3rd & 4th ELA State Test April 26 - 3rd & 4th Math State Test April 27 - 3rd & 4th Grade Math State Test May 2 - PK-4th Track Day May 4 - Elementary Fun Day May 5 - Elementary Awards Pre-K-9:00, K-9:30, 1st-10:00, 2nd-10:30, 3rd-11:00, & 4th-11:30 May 6 - Last Day of School-Early Release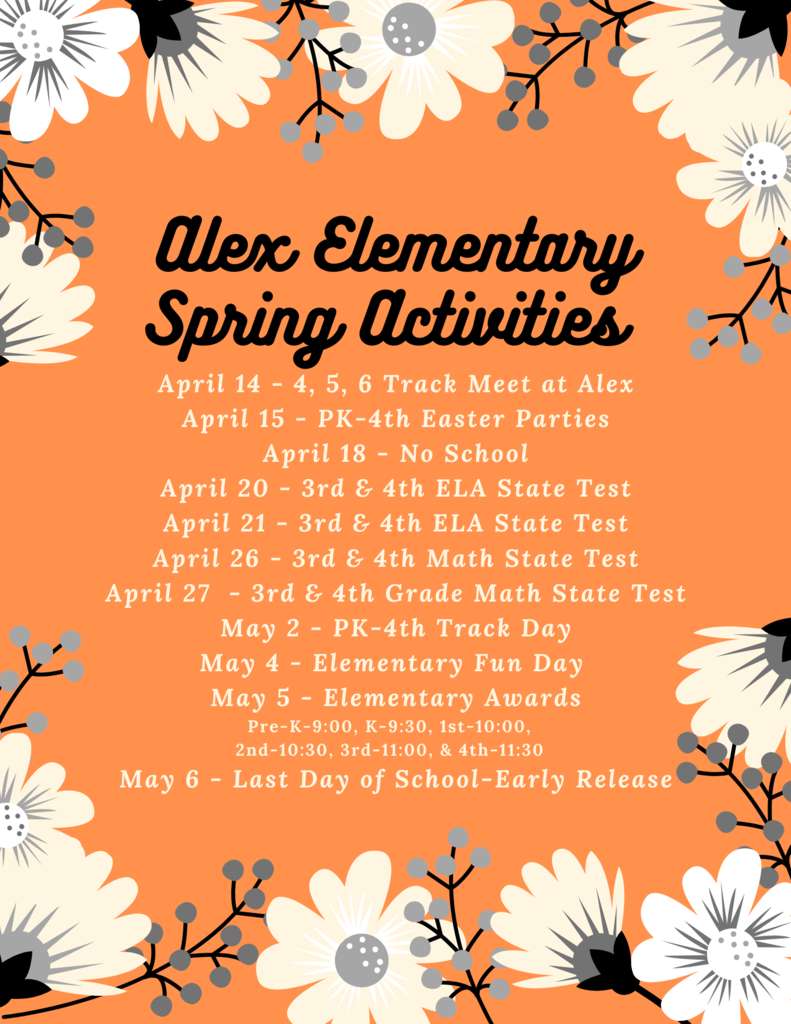 The 6th and 8th-grade students are taking a field trip to the Sam Noble Museum of Natural History this Friday! A letter was sent home with students regarding lunch. Please contact Mrs. Pettijohn by email with any questions.
[email protected]
Due to the chance of inclement weather tonight's softball game at Stratford has been canceled.

Juniors: remember your science test is today. Come with a charged chromebook and ready to test by 8:15. Good luck!

The Juniors will finish their state testing tomorrow, April 11th. Juniors can eat breakfast upon arrival and the test will begin at 8:15 in Mr. Heldermon's room. Remember, you need your chromebooks charged. Good luck to our juniors.
The Lady Longhorns softball team and coaches would like to thank everyone who came out today and supported them. It's greatly appreciated. We had a great turnout.
Please join the softball girls tomorrow for BBQ sandwiches 11:30 to 2

The 3rd and 4th Grade Talent Show was a big hit yesterday! Thank you to all the participants, to the parents for coming to watch, and to Ms. Pepper for organizing it all!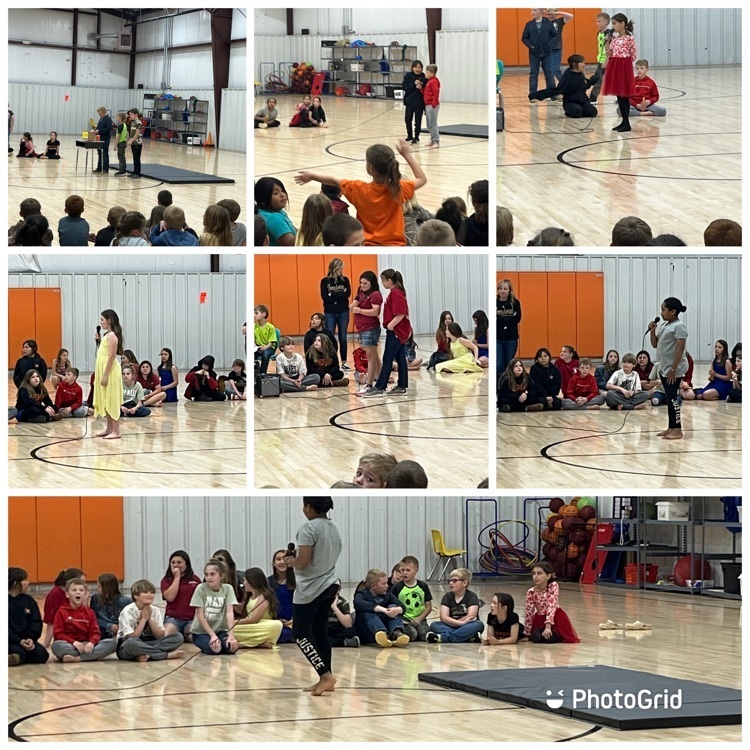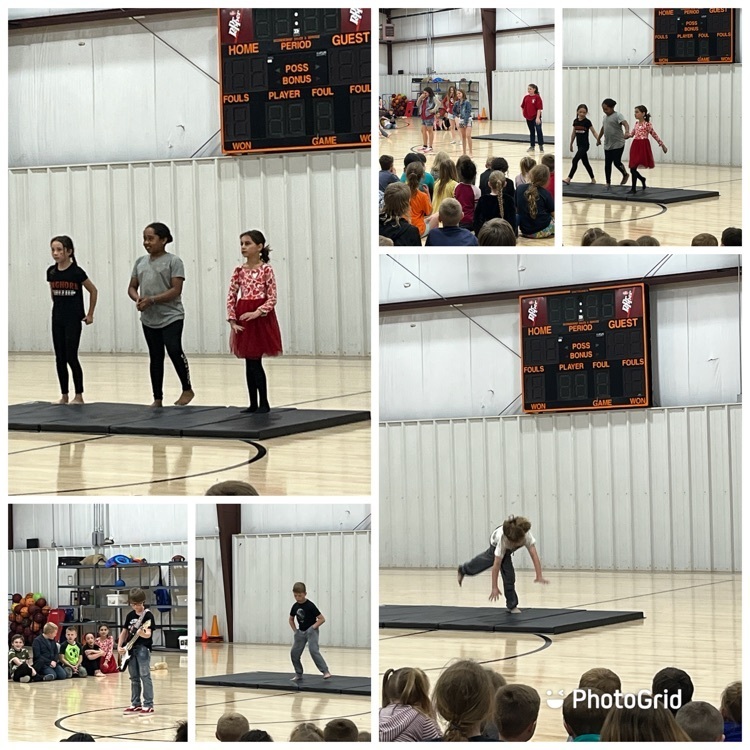 For my concurrent students, it's time to enroll for summer or fall classes. If you are interested, please get your recommendation forms done online. If you need assistance email Mrs. Byrne.
Todays JH softball game has been canceled due to Wynnewood not being able to fill a team. We will play 2 HS games starting at 5:30

6th Grade Cell Projects are due Wednesday, April 13th. This counts as their semester grade! Be sure to have them in on time.
Cap and gown portraits for Seniors and Kindergarten will be Monday April 11th at 12:45. The order form is attached.

The baseball games scheduled for today, April 7th, have been canceled.

Congratulations to our Longhorns for their conference recognitions: Chase Byrne-Grady Co Conference MVP, Class B all star selection, Region 5 all district team; Ricky Thornburg-Grady Co All Conference 2nd team; Coach Byrne-Grady Co Coach of the Year! We are proud of you guys!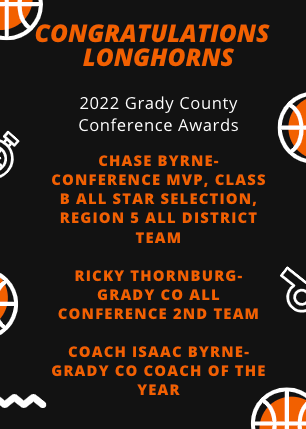 Please join the slow pitch softball team for lunch on Sunday April 10th 11:30 to 2 in the commons

Spring is a busy time of year in schools. Be sure to check out the school webpage to keep track of all activities. You can find out what is going on by clicking on the events section of the webpage and app, or go to our webpage and click on the menu and search for school calendar. There you will find links to next years calendar and lists of activities for all school sites.

We had 100% attendance today for the ACT. Great job, juniors. We will continue our state testing tomorrow, April 6th, and take the US History test in Mr. Heldermon's room. Juniors need to be at the school by 8:15. Please make sure chromebooks are charged.
HS Baseball and HS softball pictures will be taken tomorrow during athletics. Bring your uniform! Two Sticks Photography will be taking orders from last week's team pictures through tomorrow.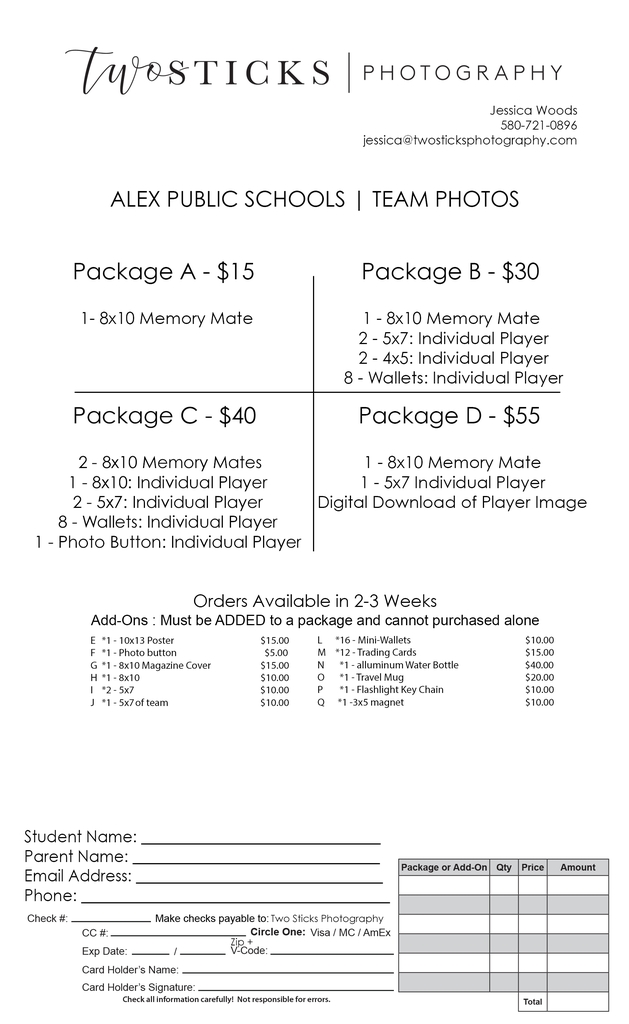 Alex 3rd & 4th Grade will have a Talent Show Friday April 8th at 1:45 in the Elementary Gym.