The Longhorns didn't get the results they wanted. So, they got back to work. #basketballneverstops #championsheart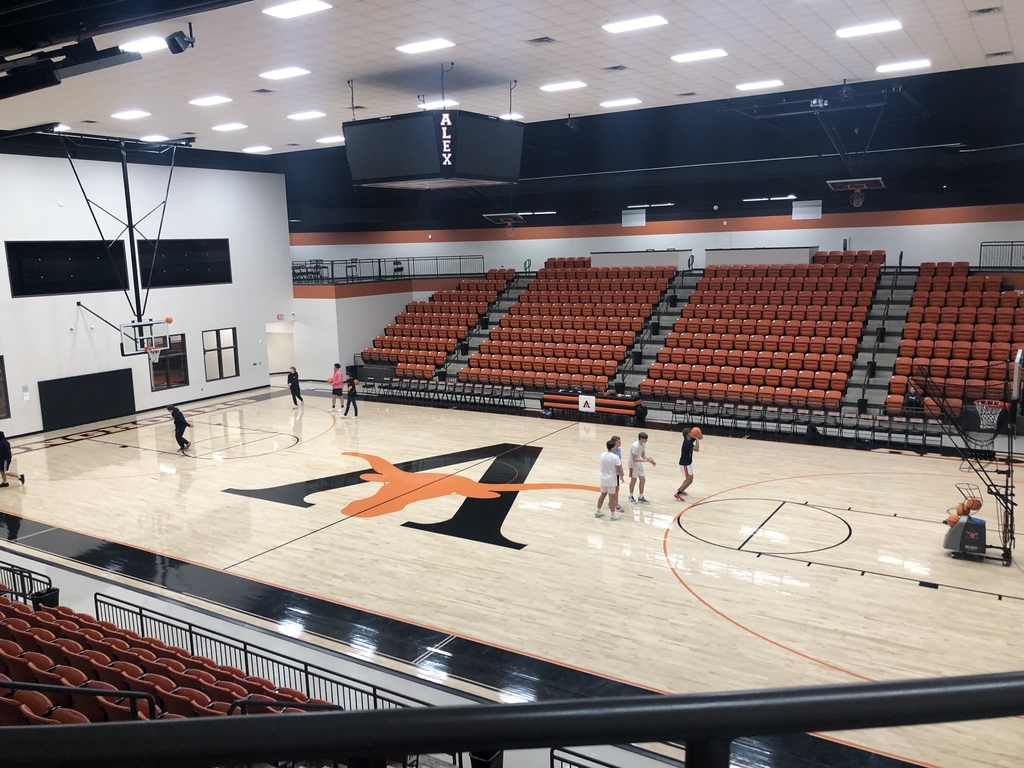 8th grade science students finally got to dissect the sheep eye this week. COVID interupted their chance to do it last year, so we made it happen this year.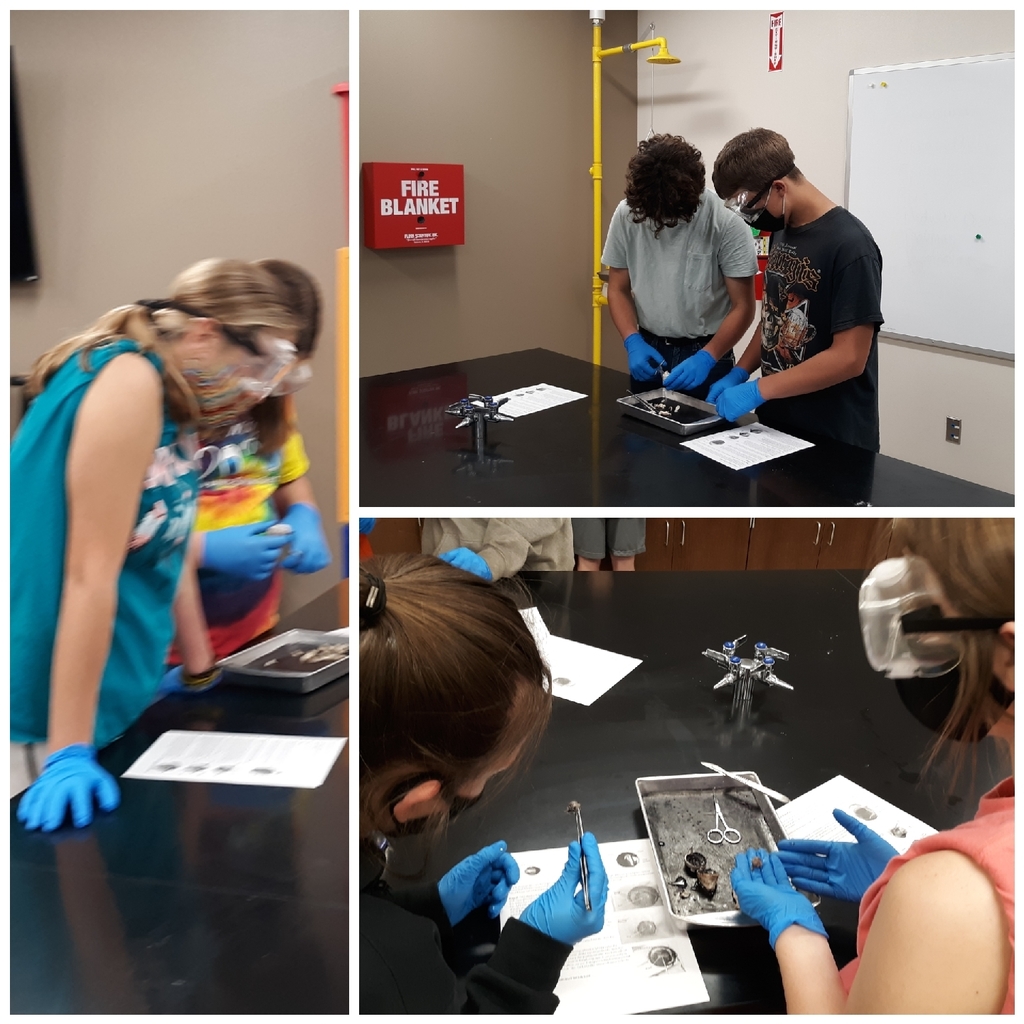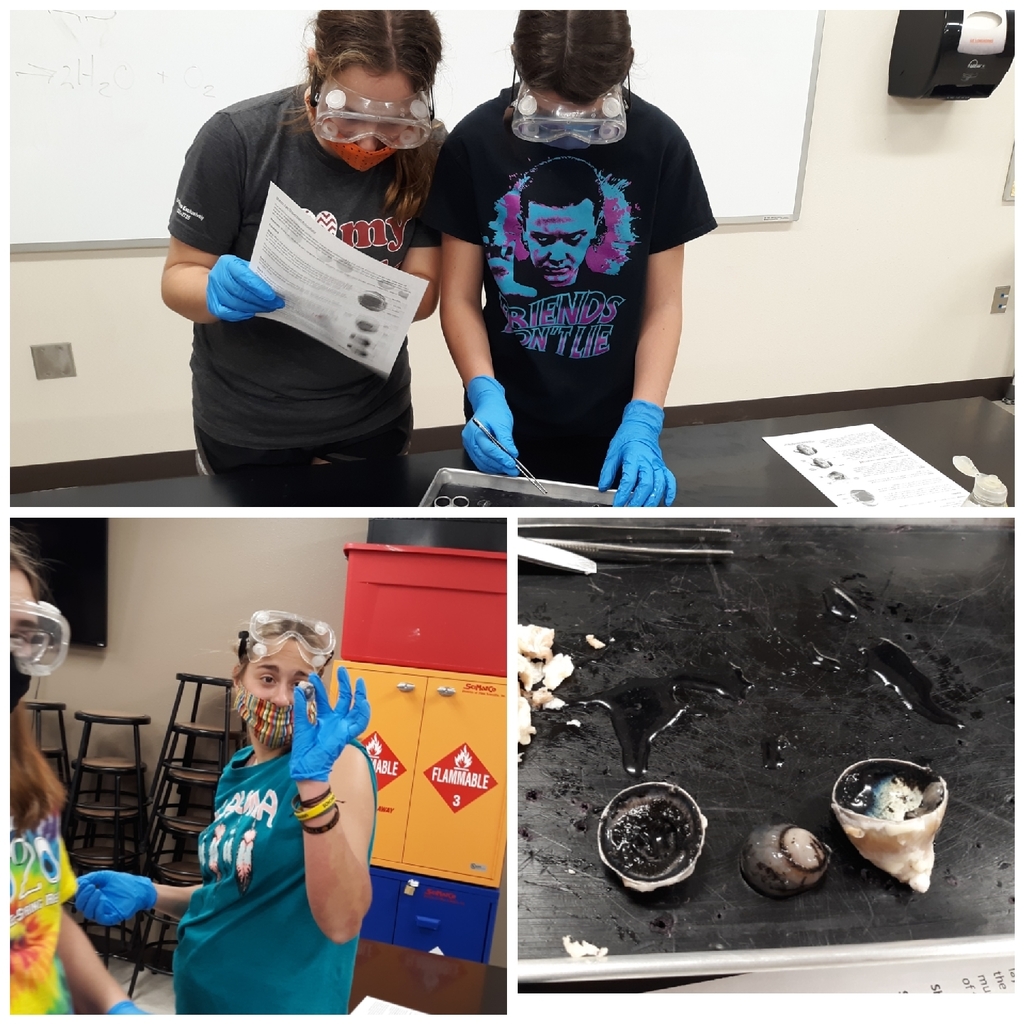 High school basketball games tomorrow, December 5th at Wayne: 4:00 start time for the girls. Boys will follow

If you are around the Chickasha area tomorrow evening at 7 pm, your AHS Longhorn Drumline will be marching in the Chickasha Christmas Parade on Chickasha Ave. We'd love your support!

This is just a friendly reminder for our students. The semester is almost over, so we want to make sure you are taking care of business. Great job, Longhorns!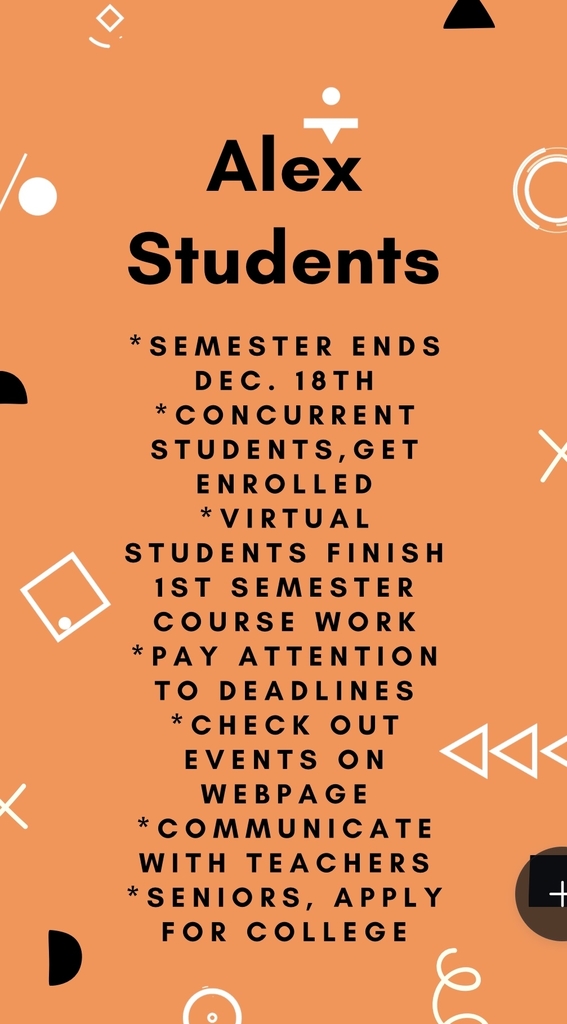 Boys Basketball Barbecue Lunch Fundraiser. Join us Sunday Dec. 13th. We will start serving around 11:00 until around 1:30 or until food is gone. We will offer take-out or curbside pick up. Cafeteria will be open, but we ask that you practice social distancing. Barbecue is provided by Langford Barbecue.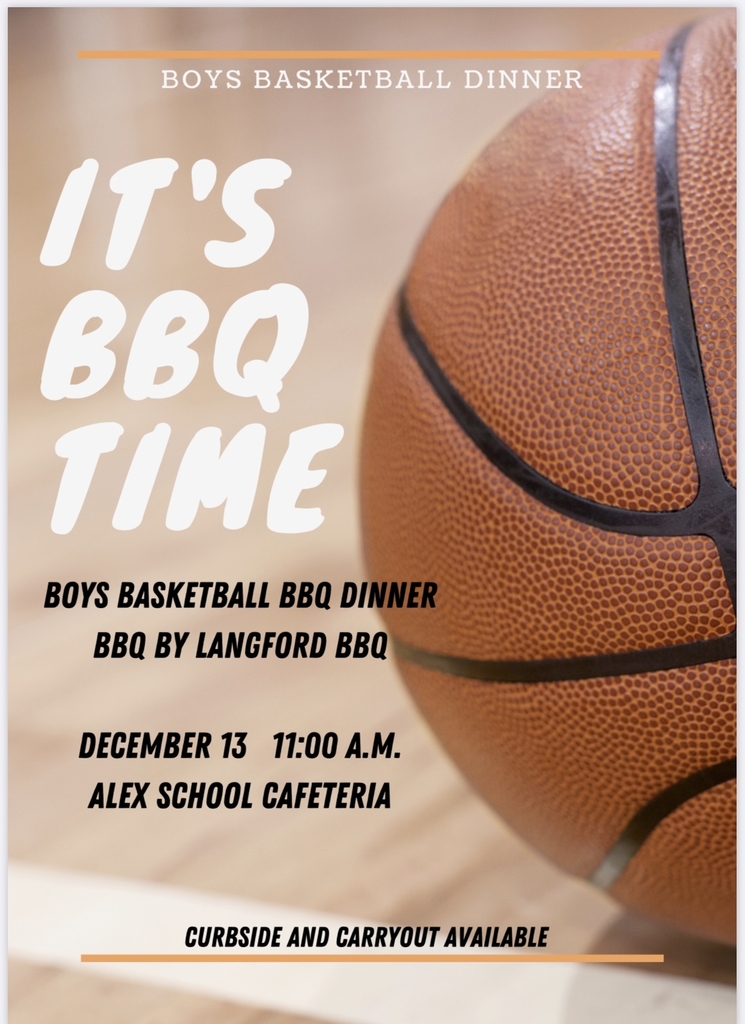 Alex Seniors Citizens, come to the home basketball games and enjoy complimentary coffee and desserts. We will serve in the library starting at 6:15. Home opener is tonight so we hope to see you. Please practice social distancing.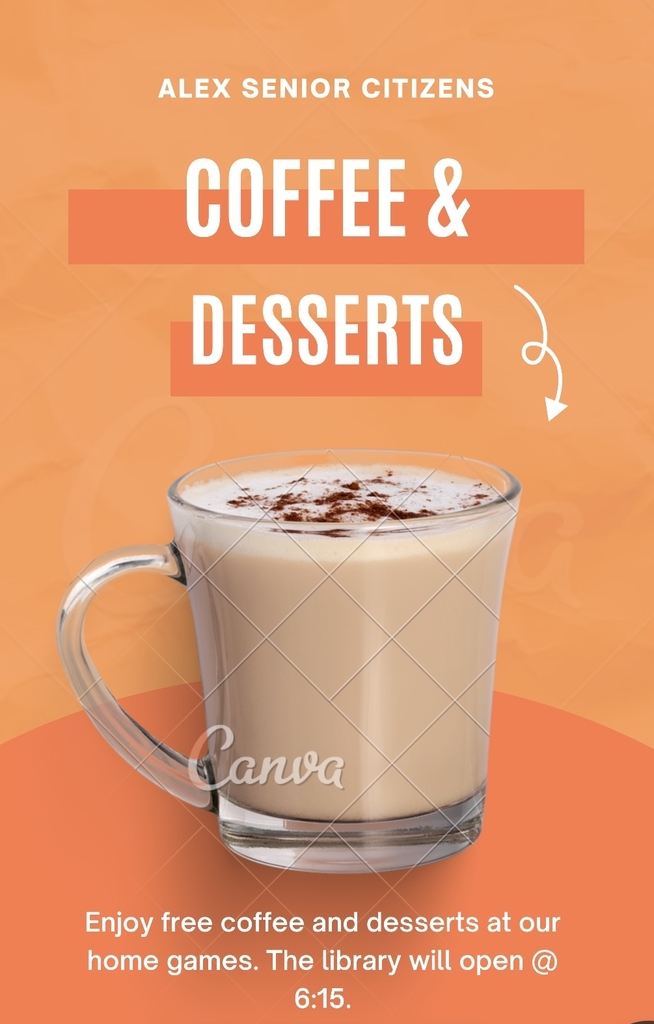 Our 2nd meeting for our school/parent partnership is Thursday Dec. 17th at 5:45. The meeting will dismiss at 6:15 so parents came make it to the basketball games. We hope to see you there.

Basketball secret fans are still available. Due to lack of time, secret fan gift giving will not start tomorrow. We will start Friday Dec. 11th. If you would like to be a secret fan, please contact Diana Boatwright. Mrs. Byrne will have forms at the JH game tonight also.

If you haven't downloaded the Alex Public Schools app, now would be a great time to do so! The App is a great source for up to date information concerning activities at the school. Check out the image for more information.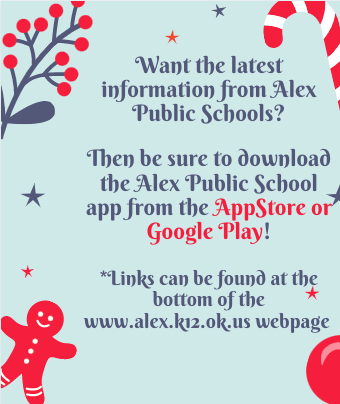 7/8 grade basketball games today be Ninnekah will start at 5:00. JH games will follow

Reminder: Friday, December 4th is a Virtual Learning Day!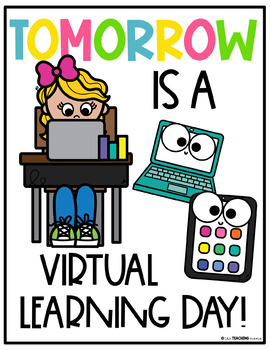 Biology students learned about cell surface area-to-volume ratio yesterday and today. Ask them why cells don't get very big.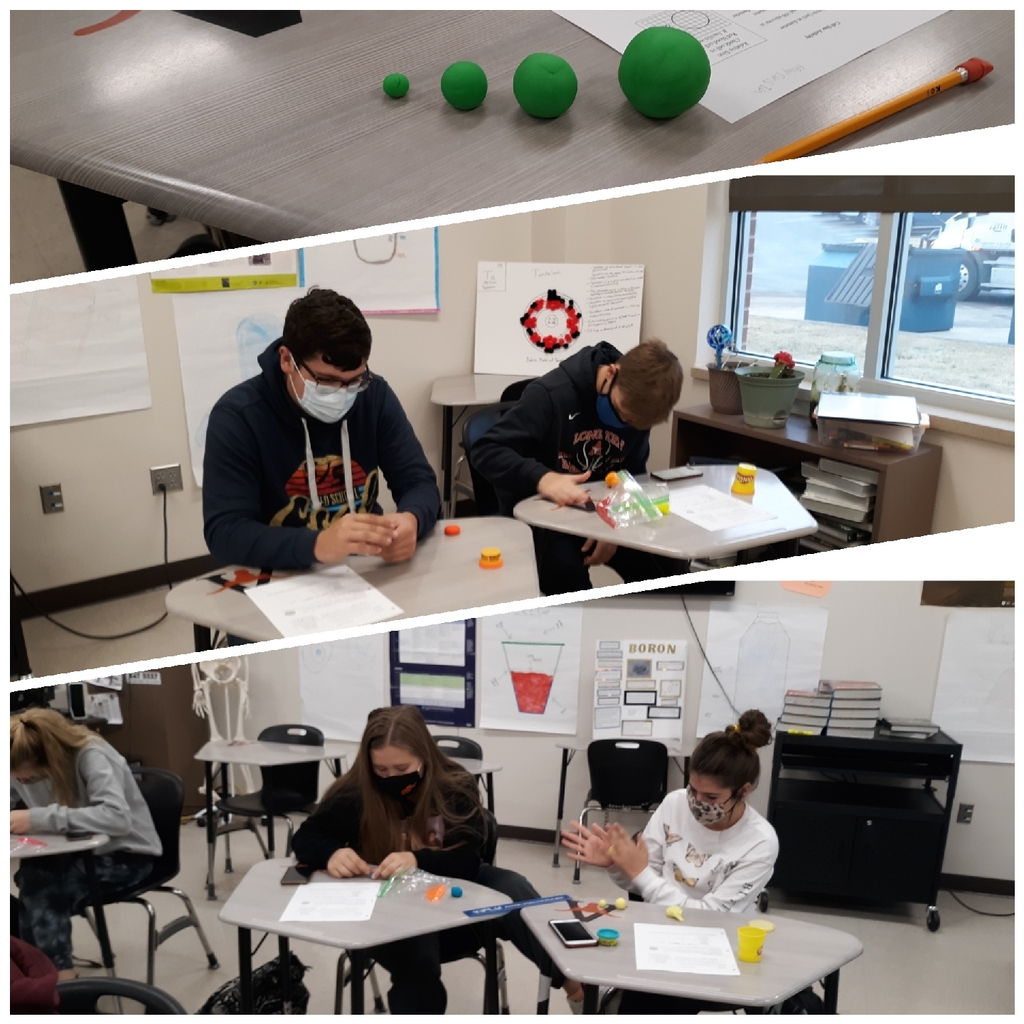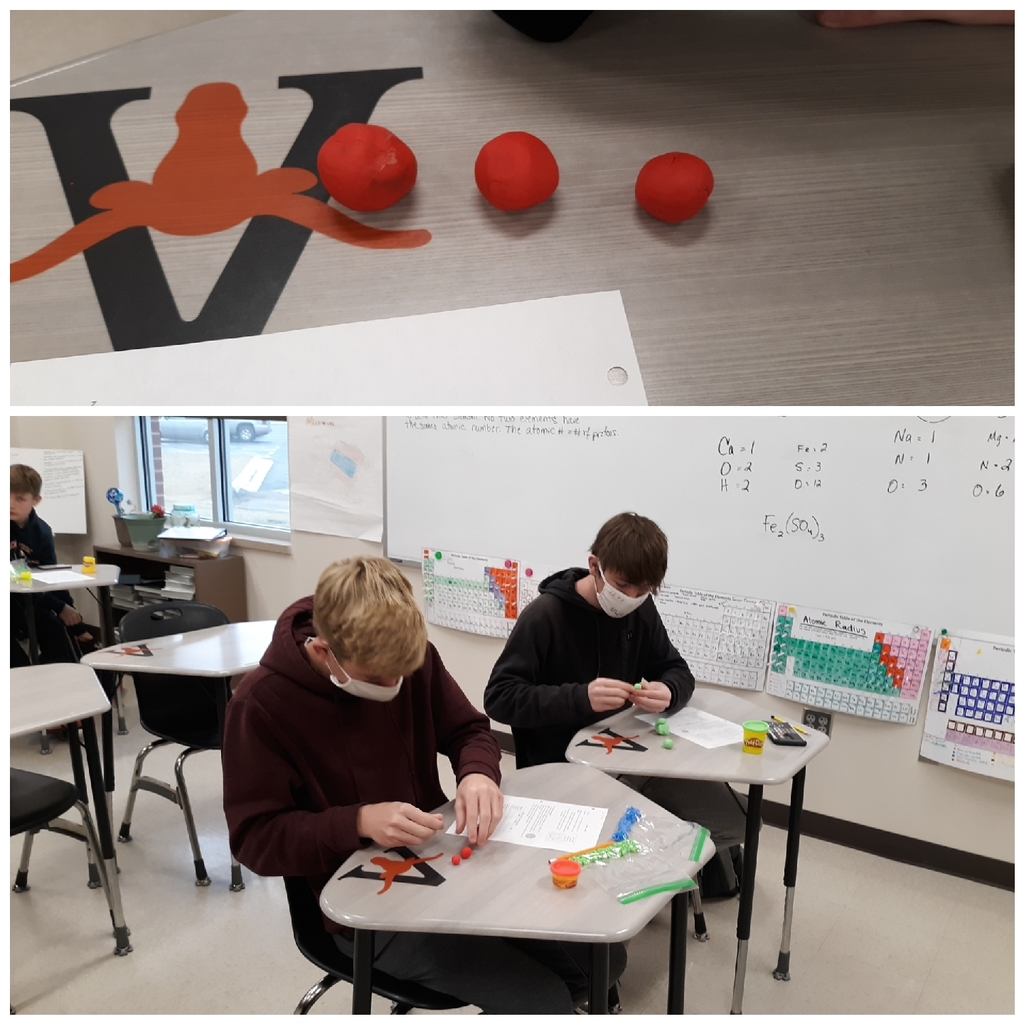 Congratulations to the Alex 4-H meat judging team! Alex 4-H had the 4th high team at the OSU Meat Science competition yesterday! Team members were Abby Pettijohn, Rocky Byrd, and Oliver Selzer. Abby was 2nd high individual and Rocky was 13th high individual. Great job!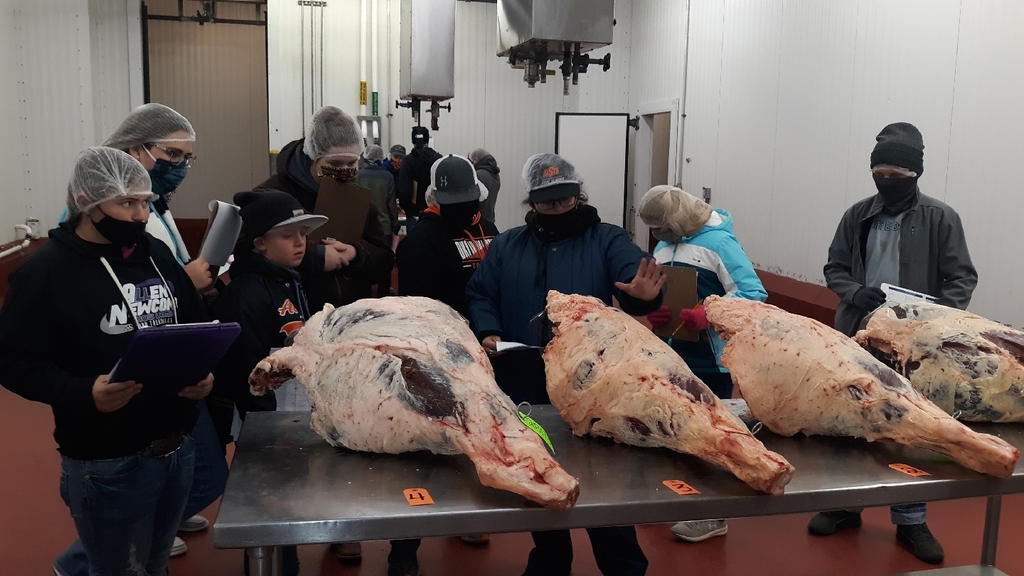 Seniors: NEO college rep will be here at 1:40 in Mrs. Tucker's room

Graphic Design students with their custom made license plates.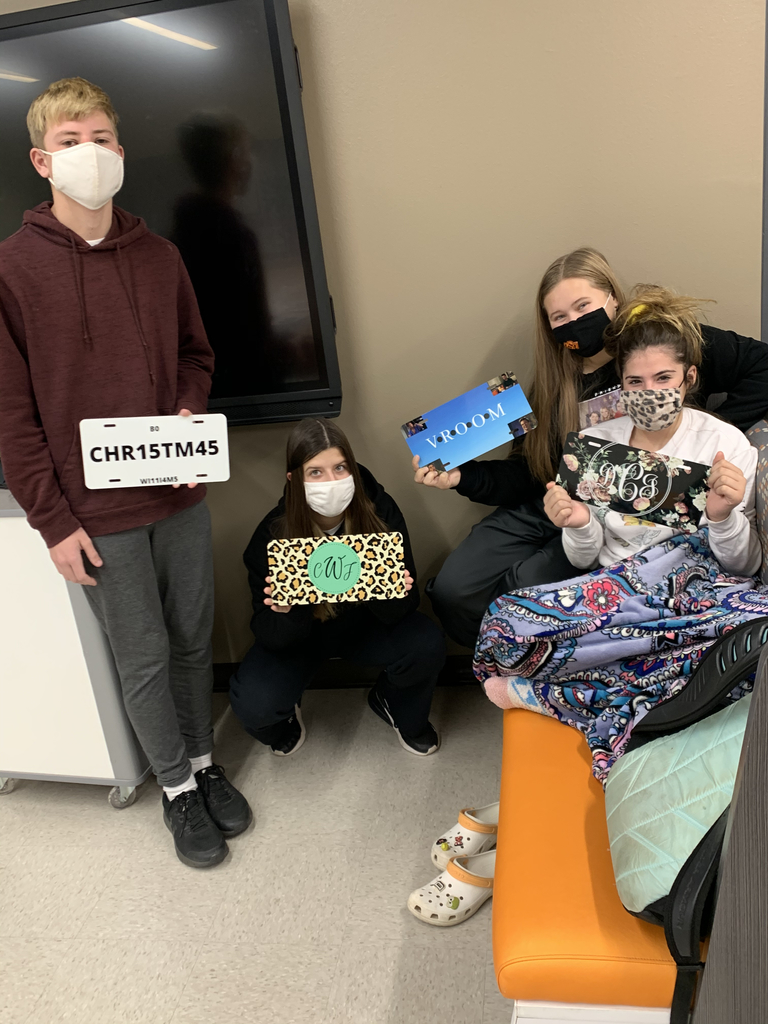 The Alex 4H and FFA Meat judging teams had a great day in Stillwater on Tuesday. Learned a lot and had some laughs along the way!