Biology students investigated osmosis using egg cells this week. 🥽😷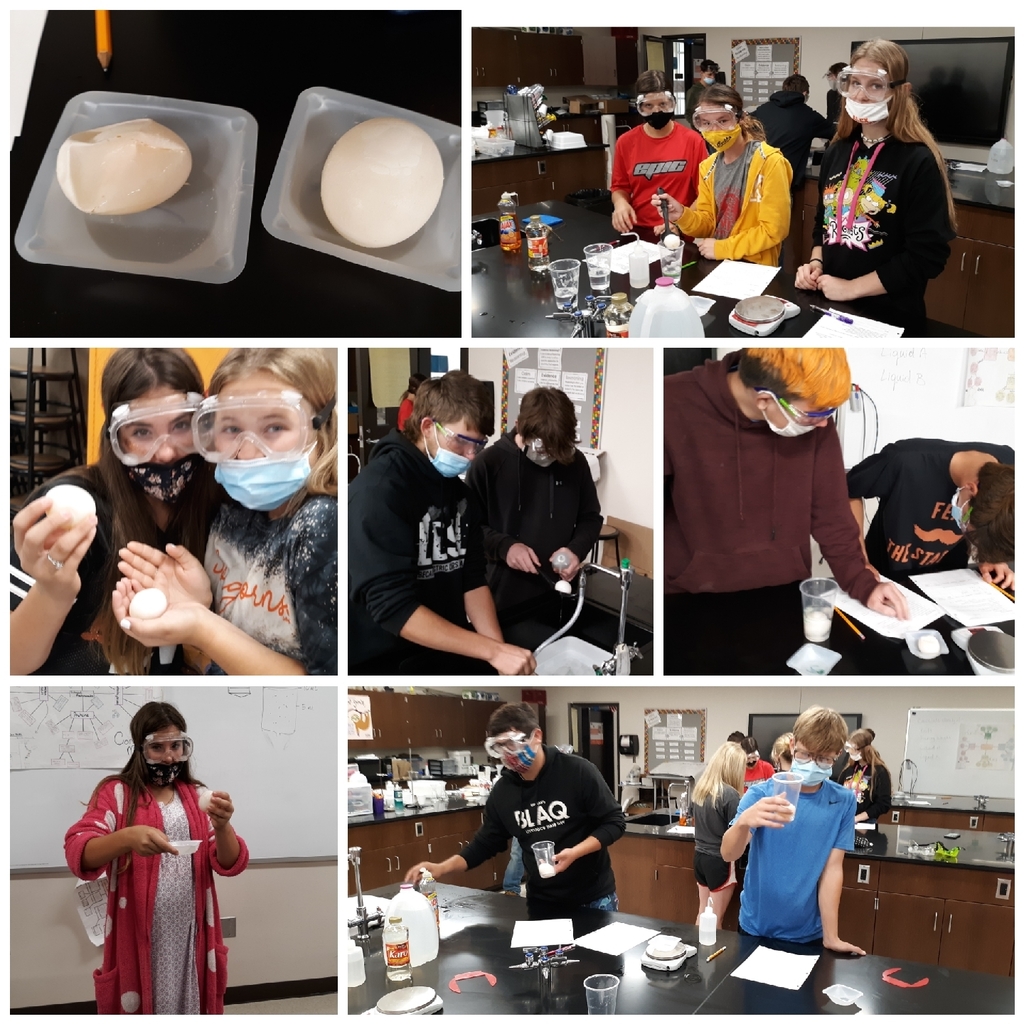 HOCO 2020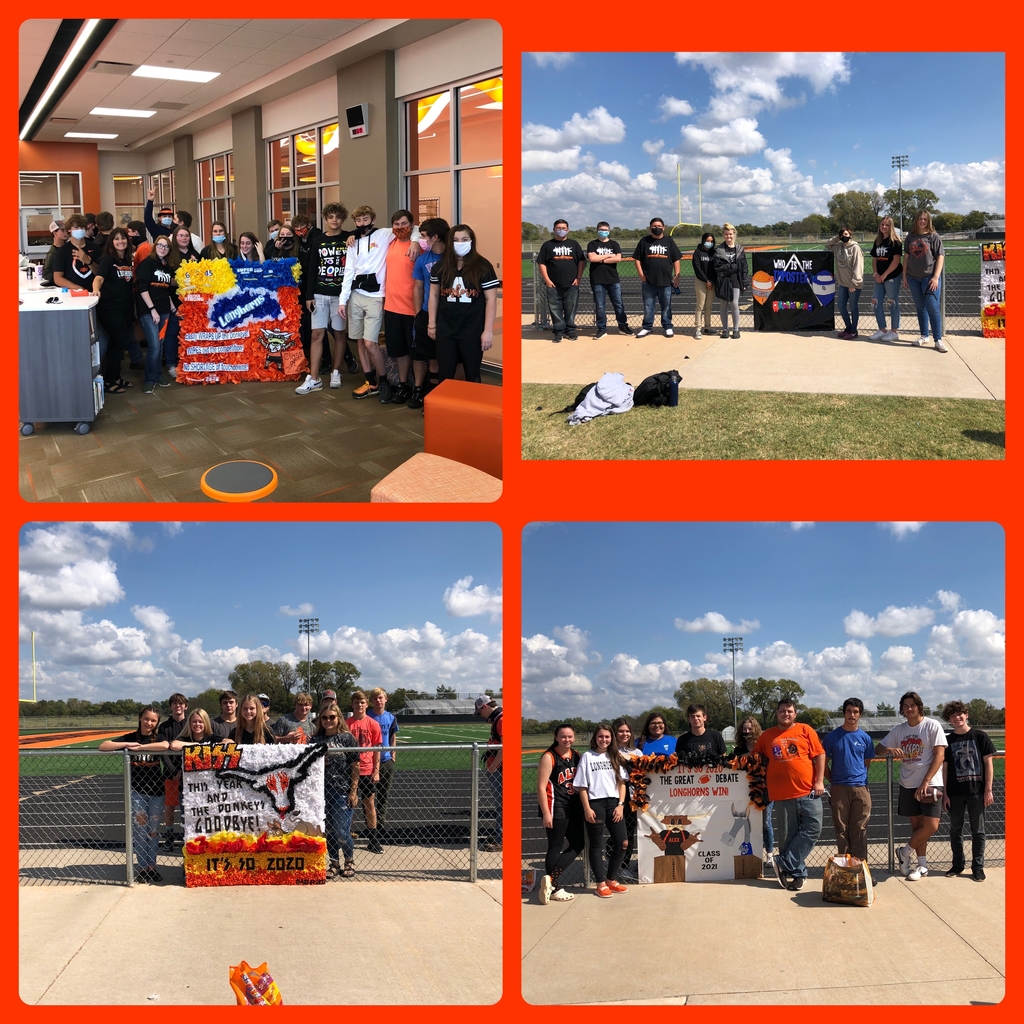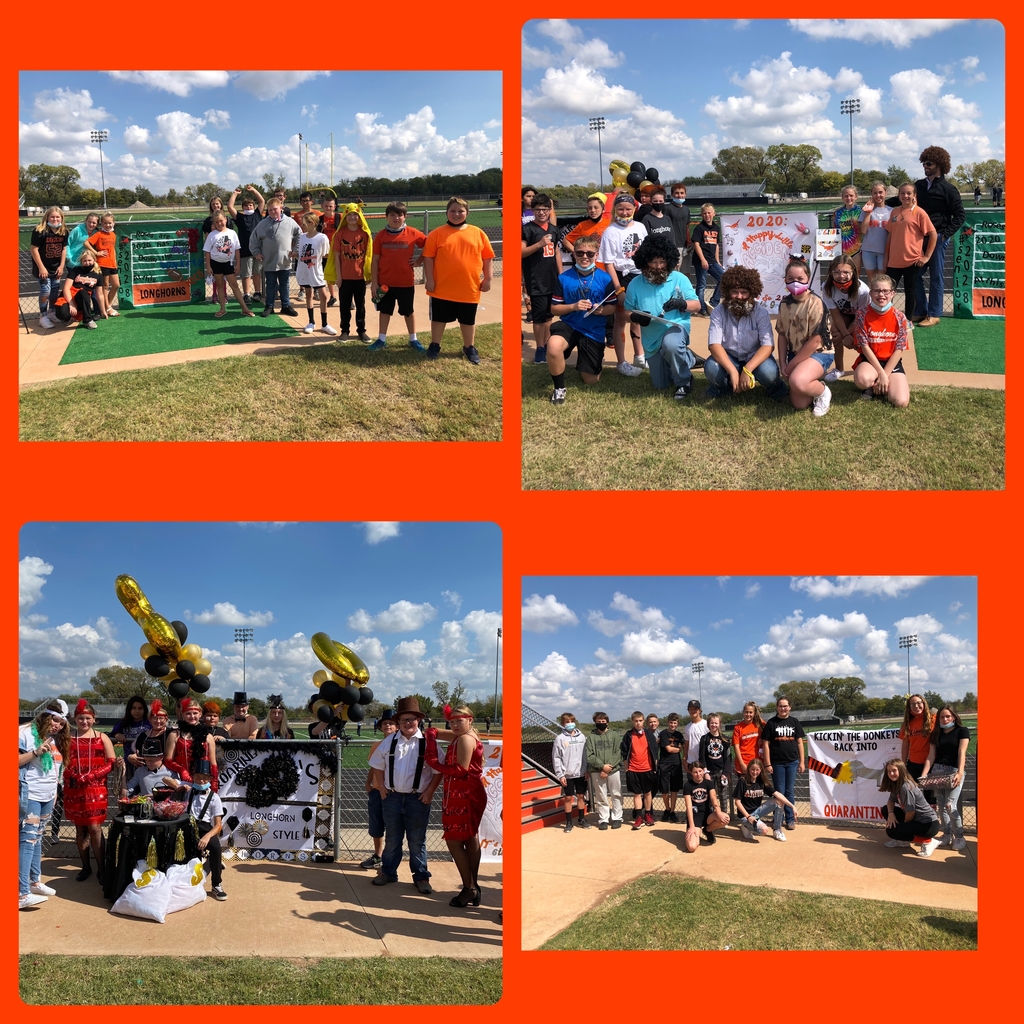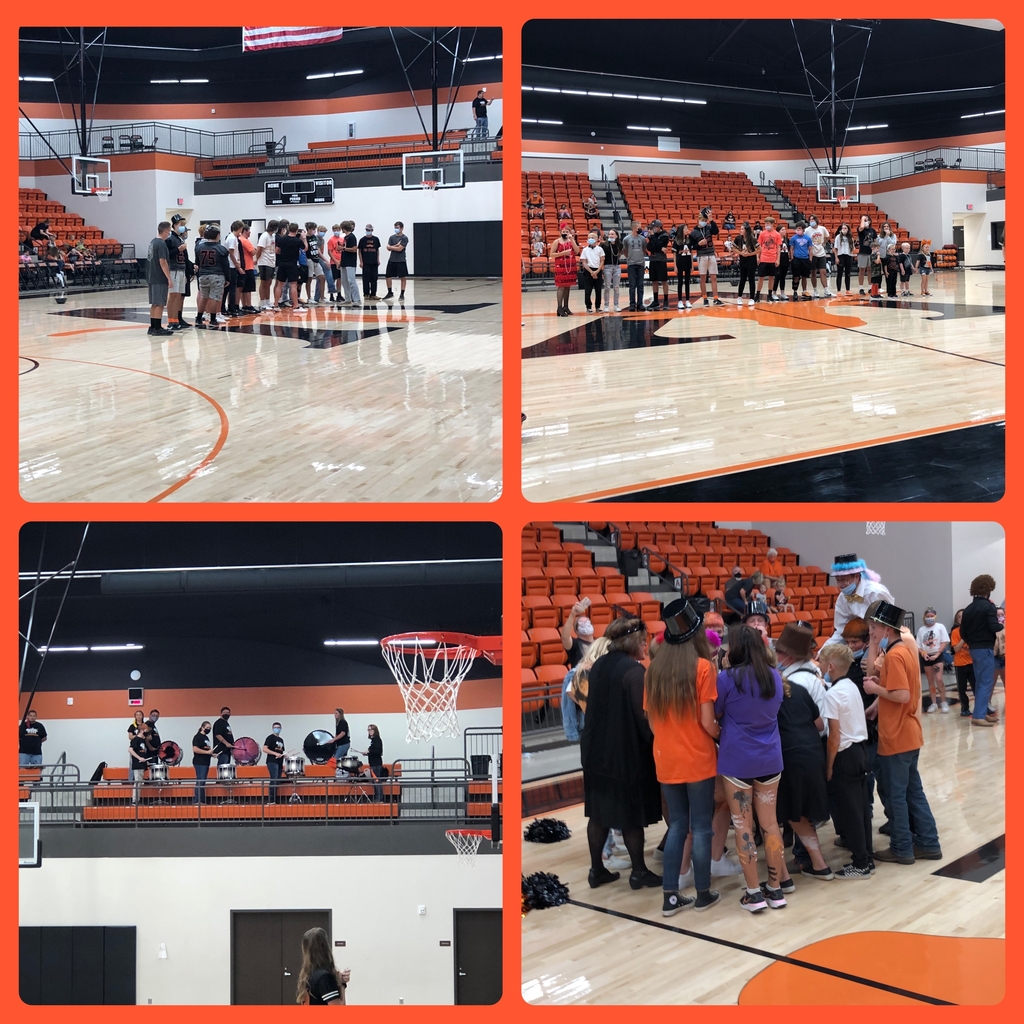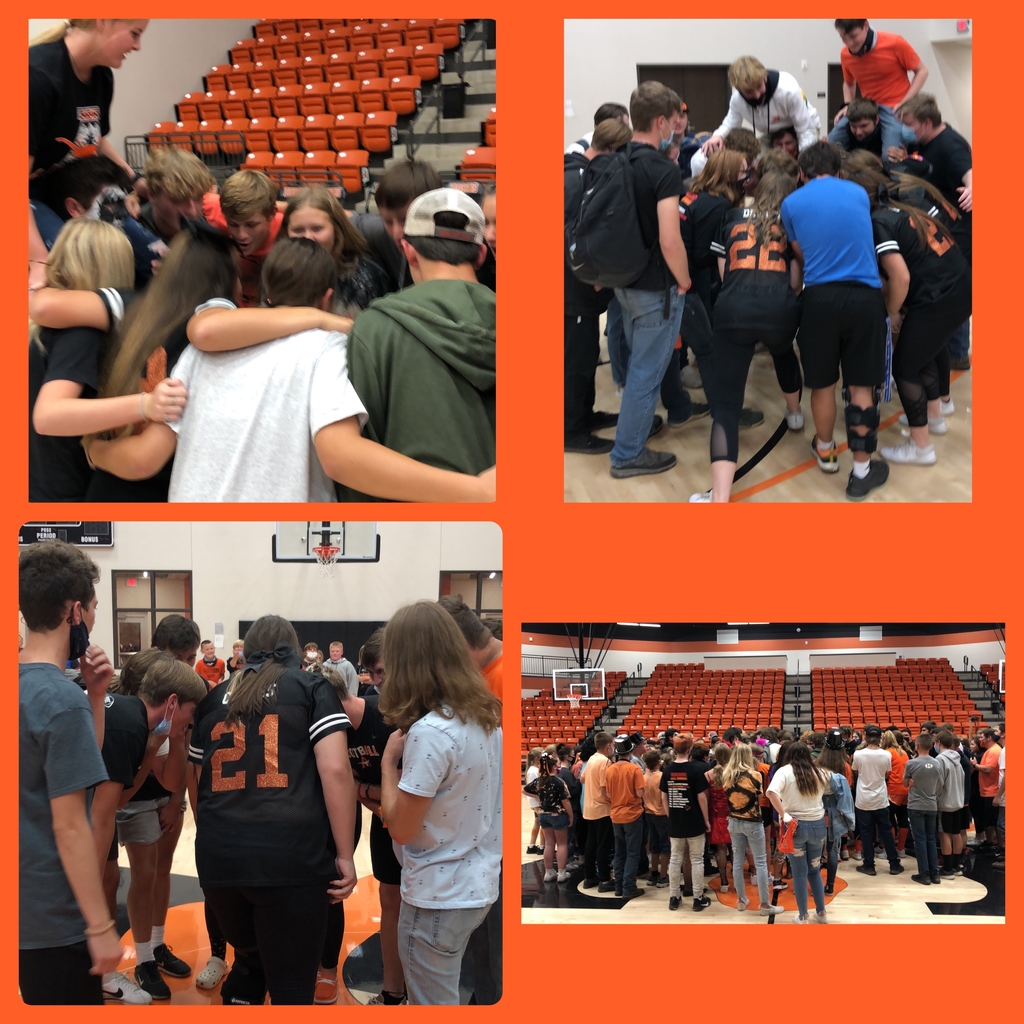 Small Town School, Big Time Spirit! 🧡🖤🧡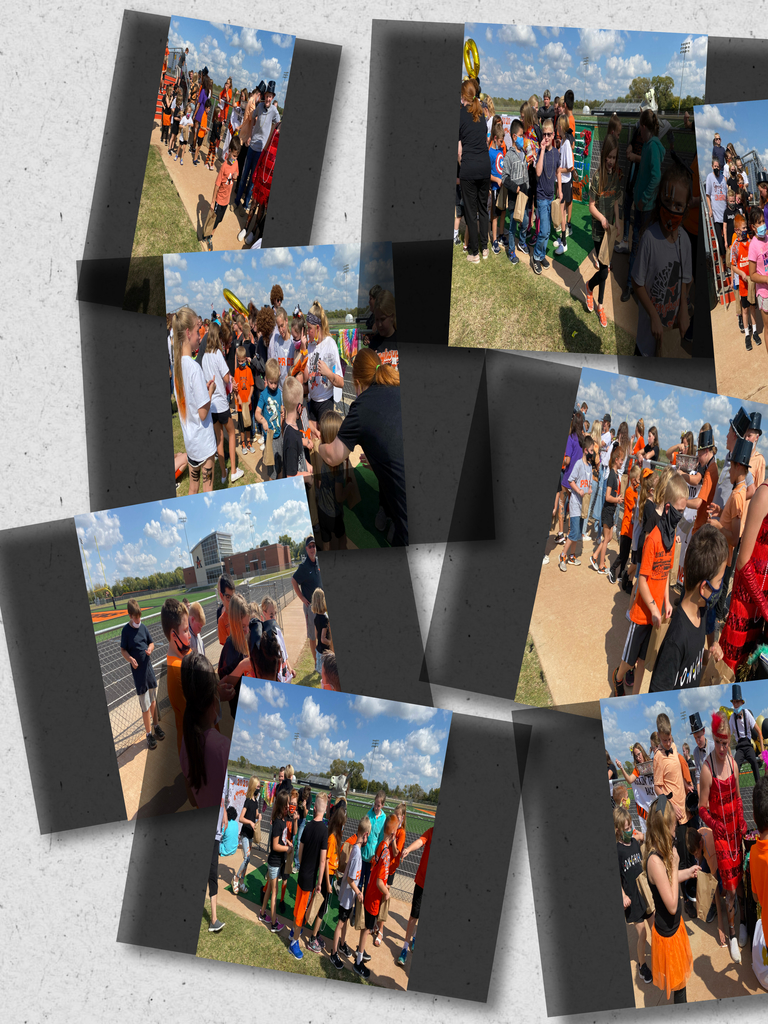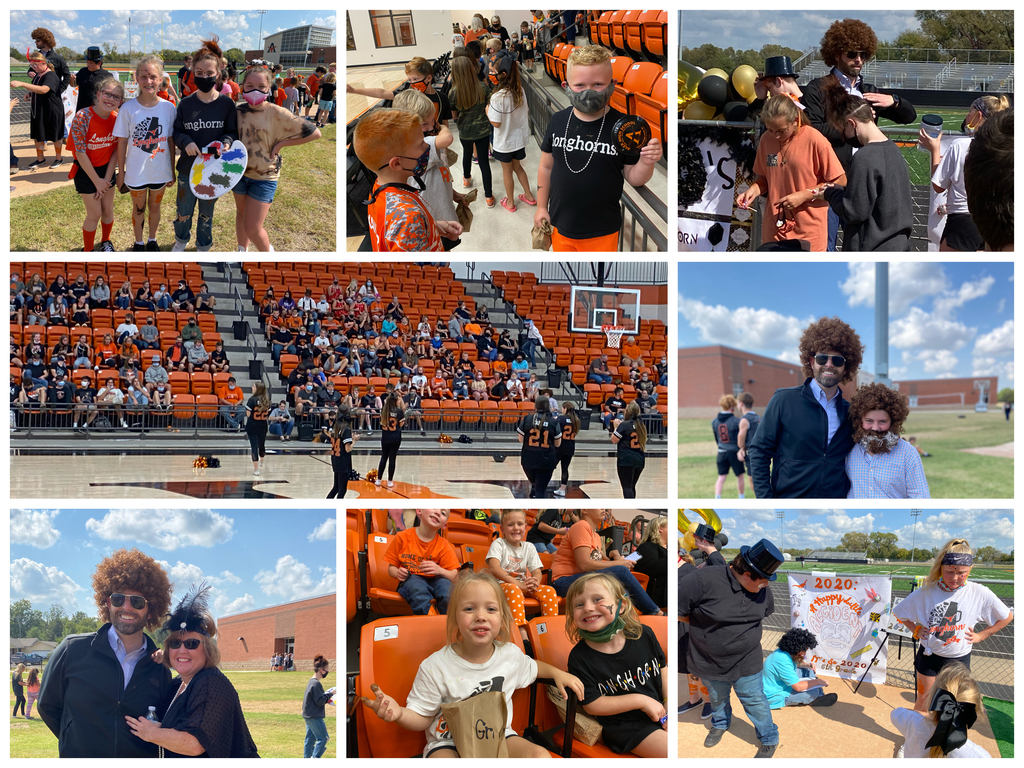 HOCO 2020 hungry hungry hippo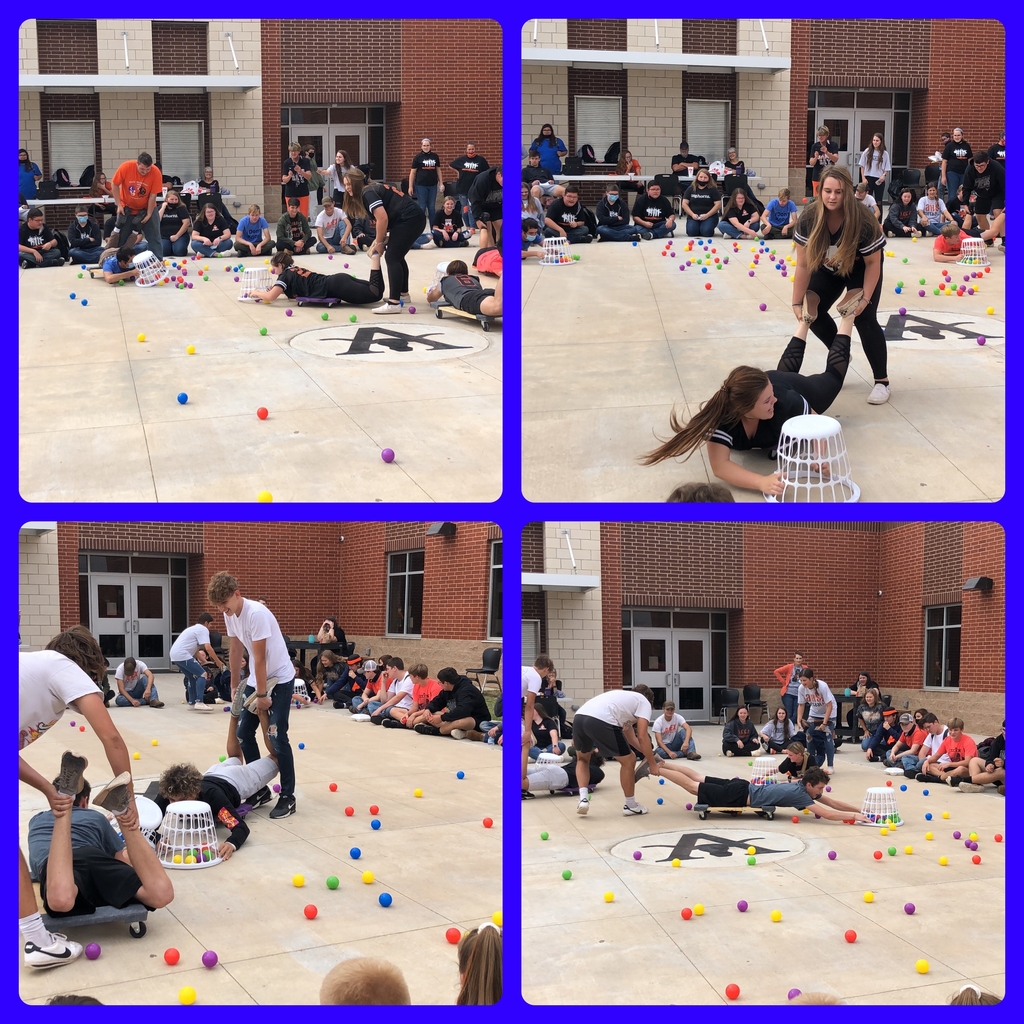 HOCO 2020 Hungry hungry hippo game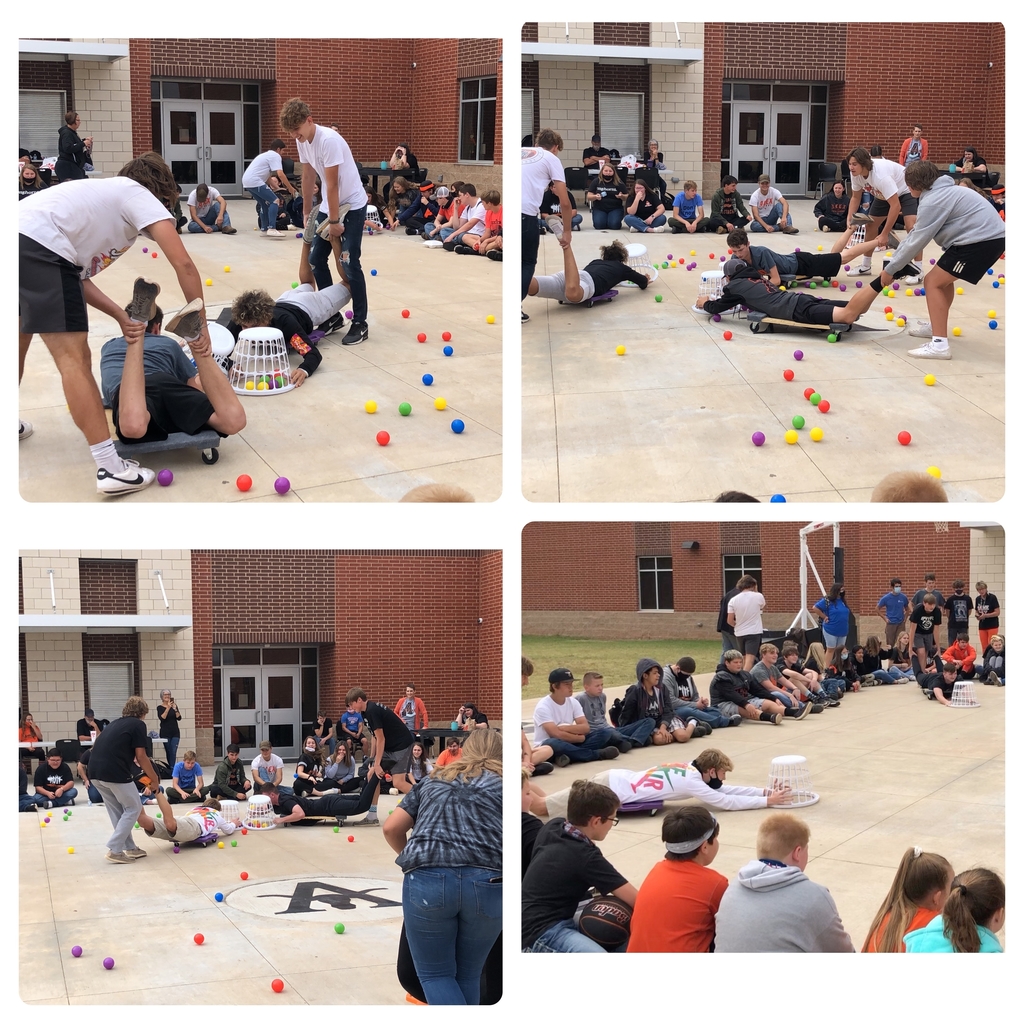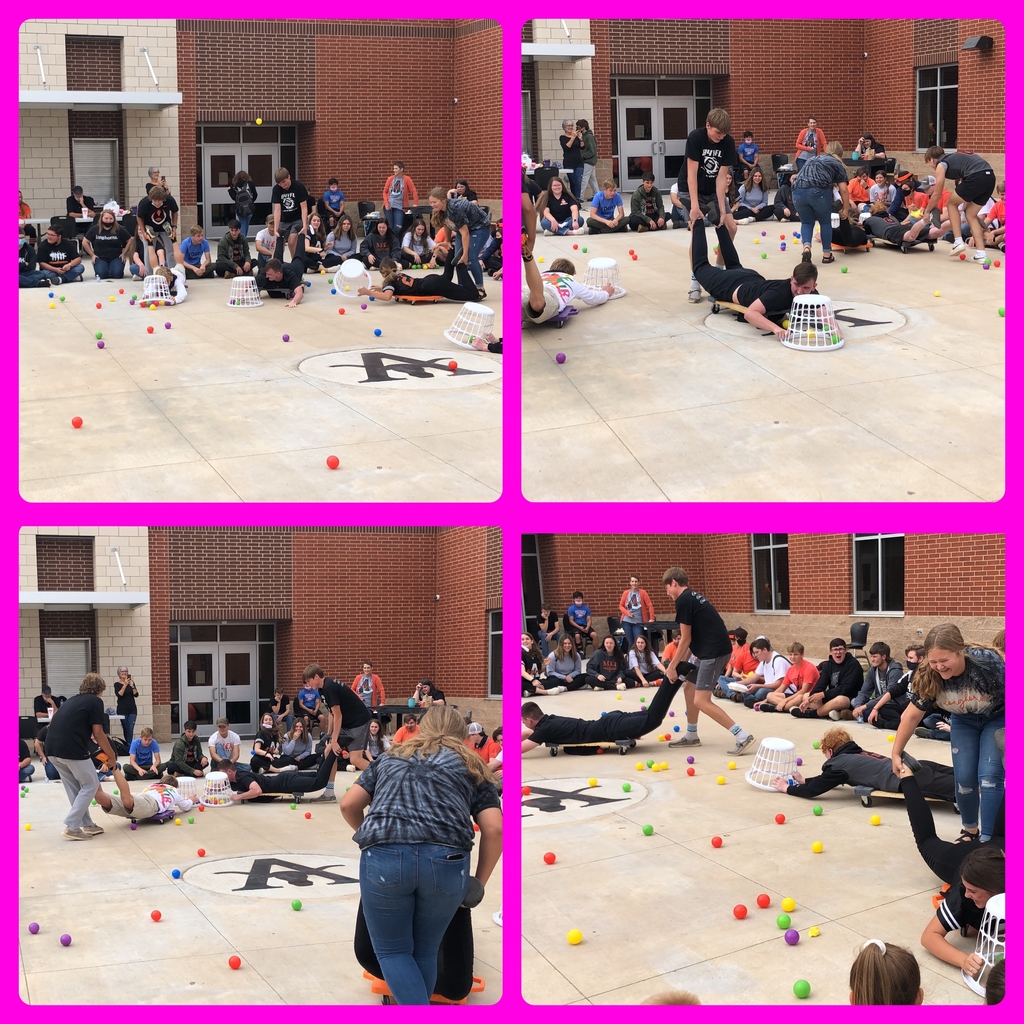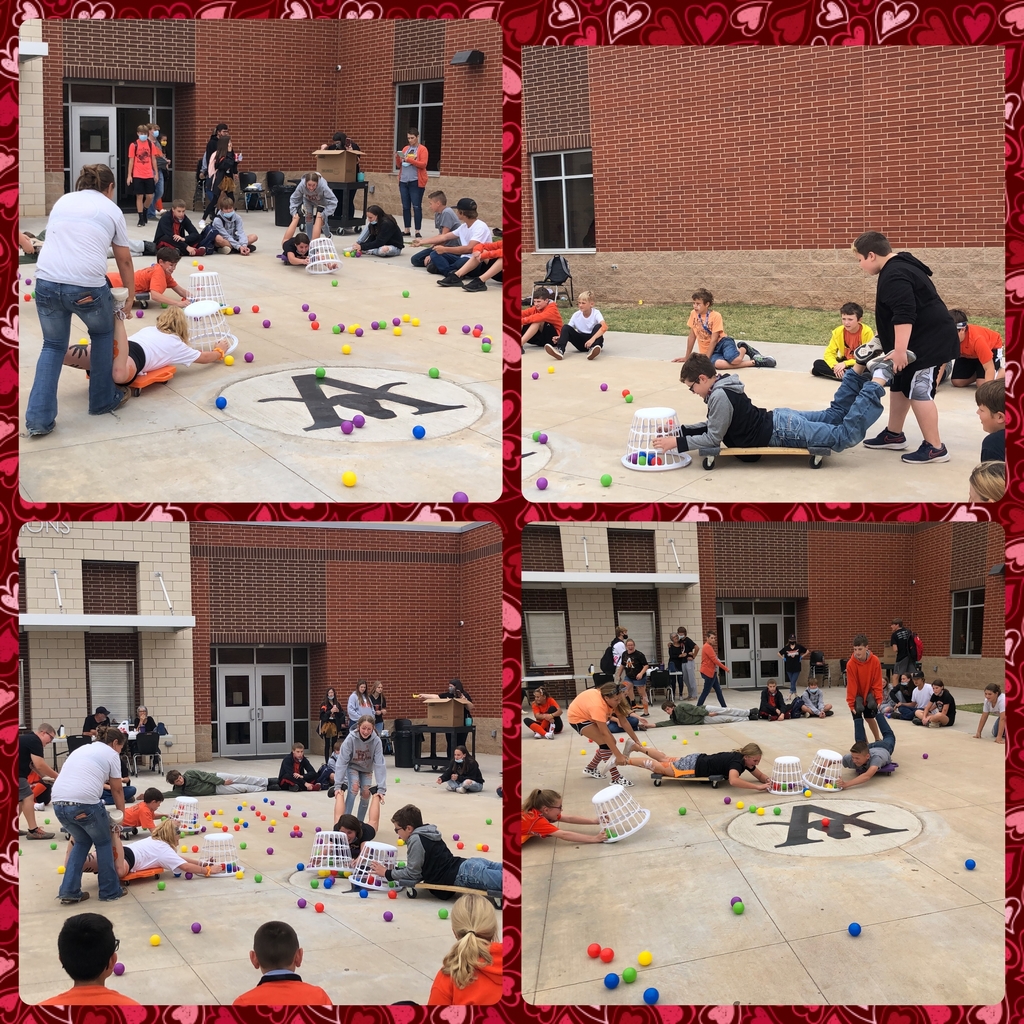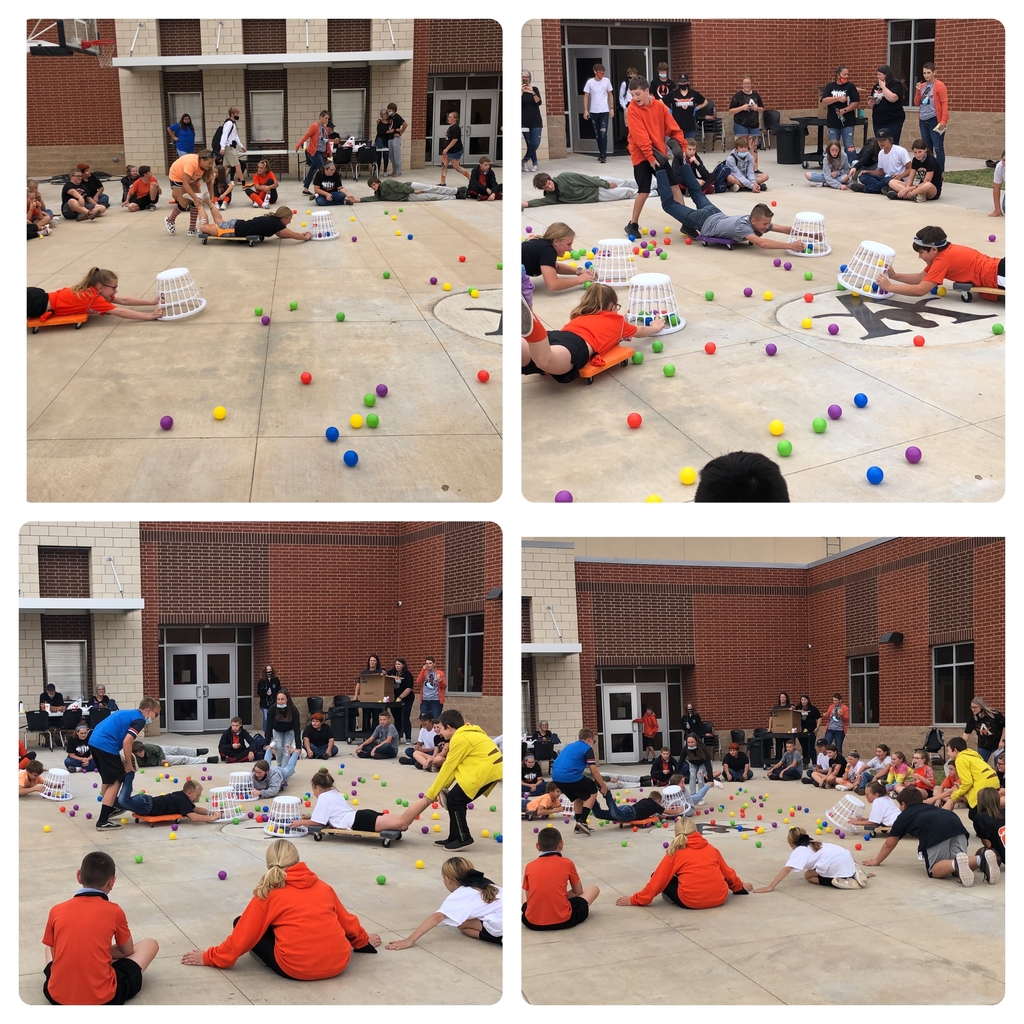 Homecoming "It's So 2020"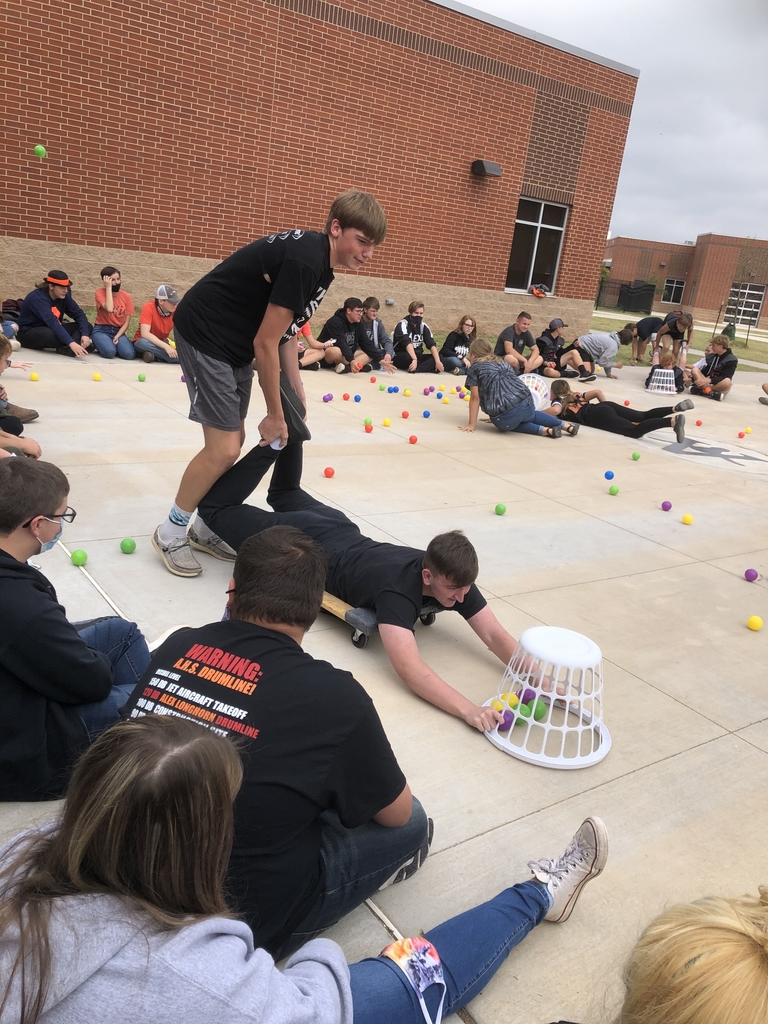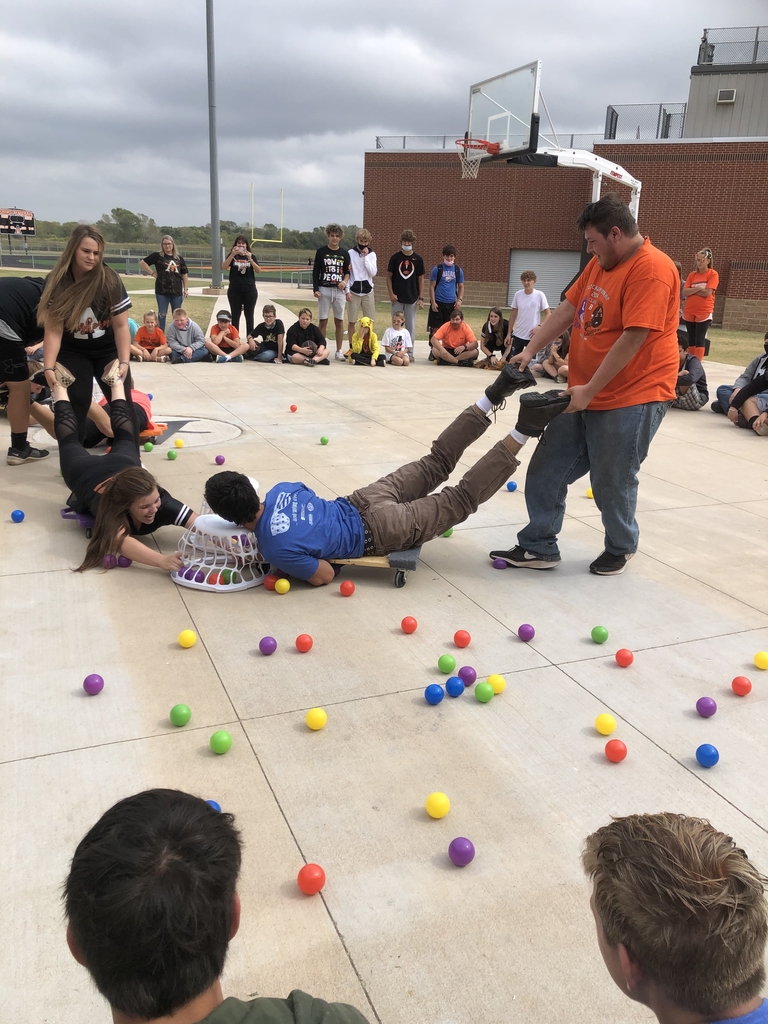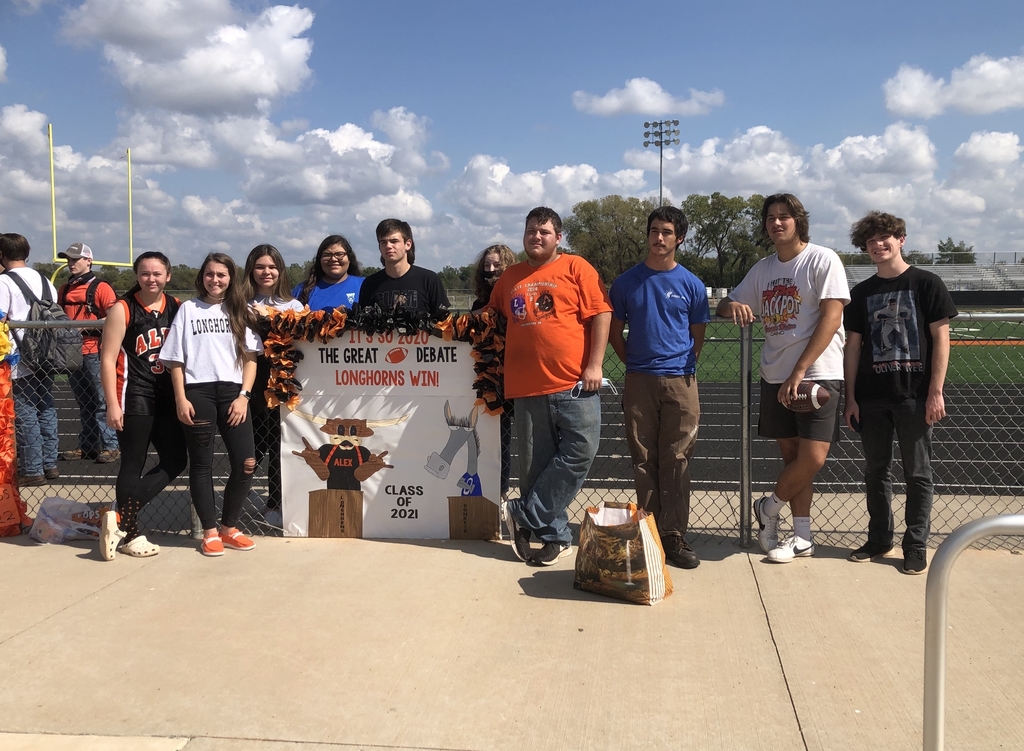 Socially distanced pep rally. We got candy and spirit tattoos, and we cheered on our Longhorns. Homecoming 2020.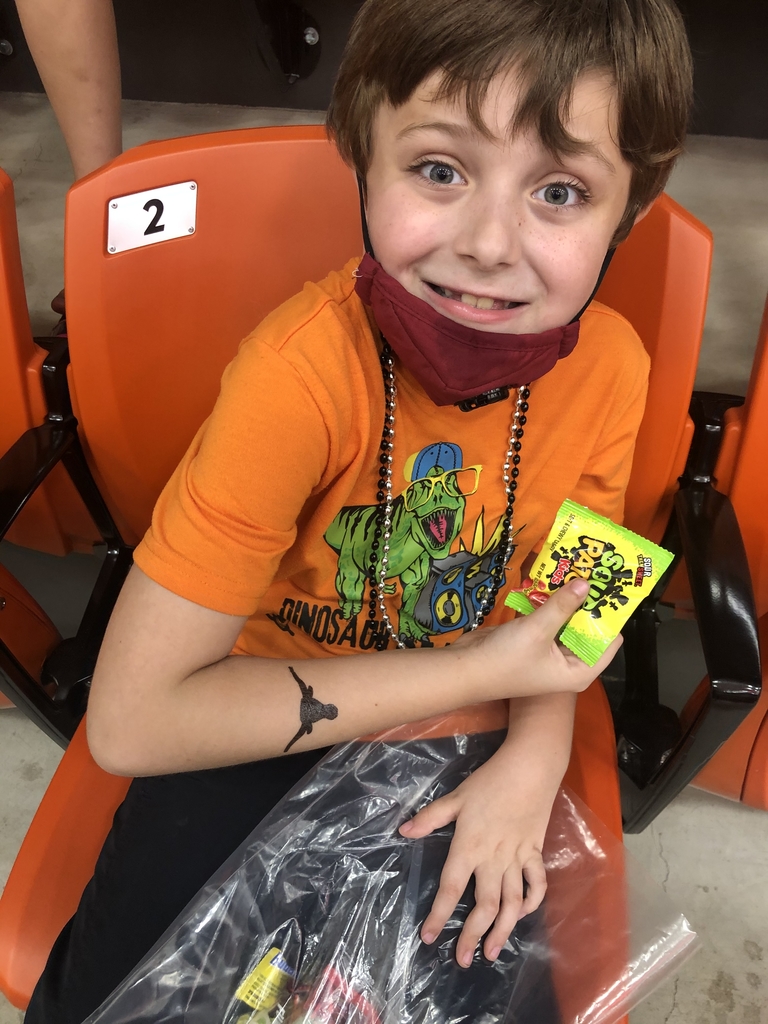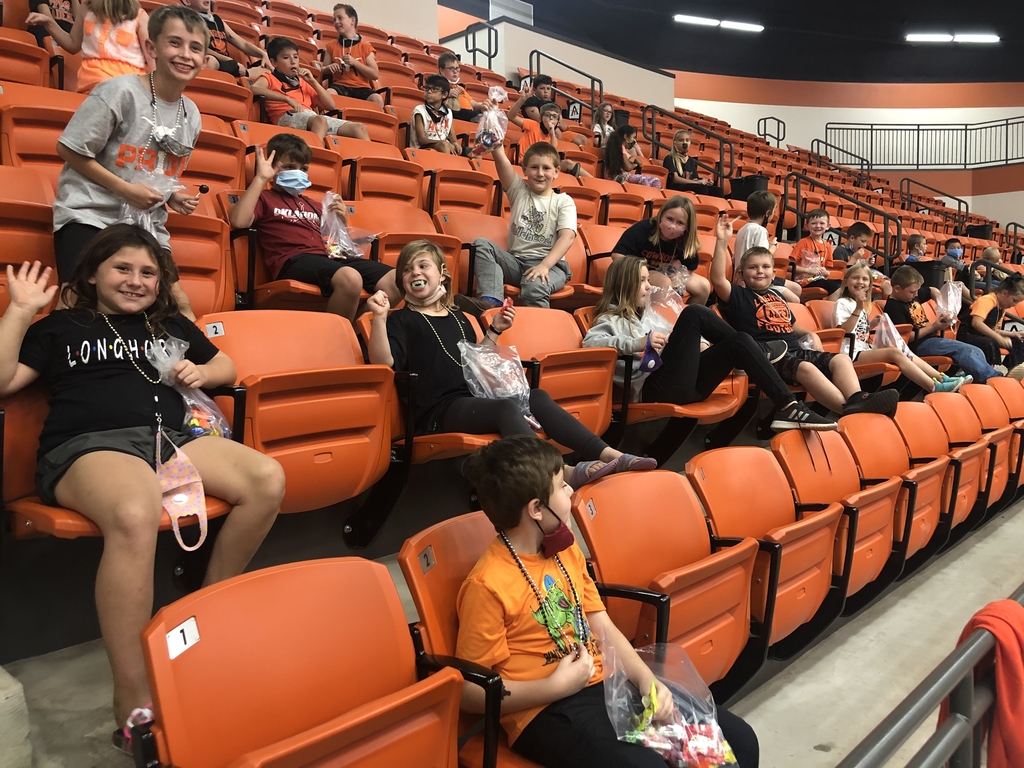 Mrs. Mainka making fire truck crackers with PreK during fire safety month.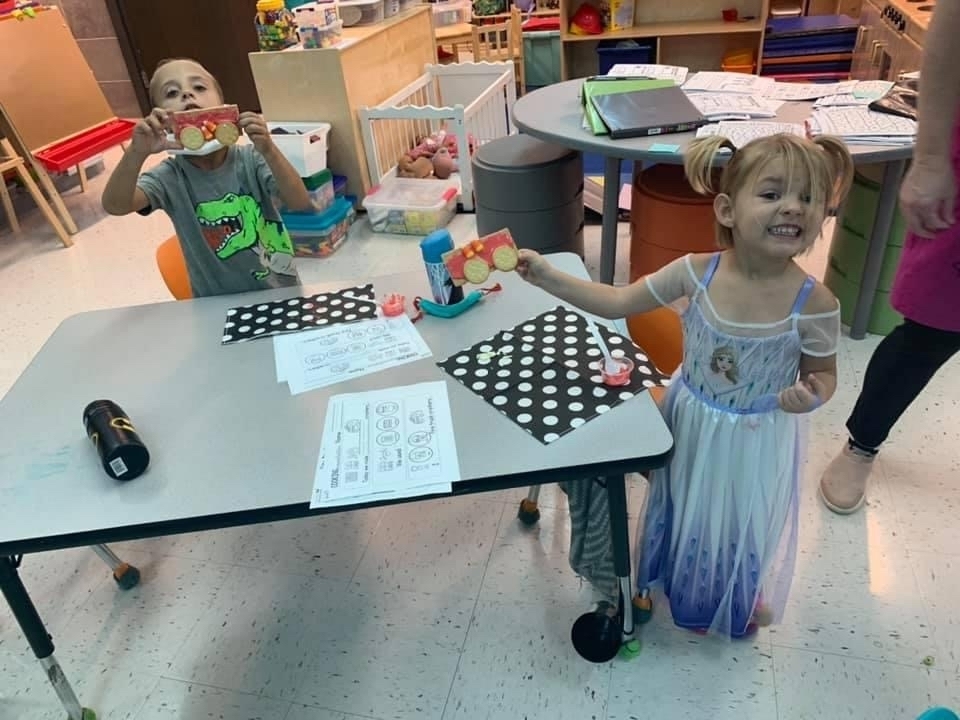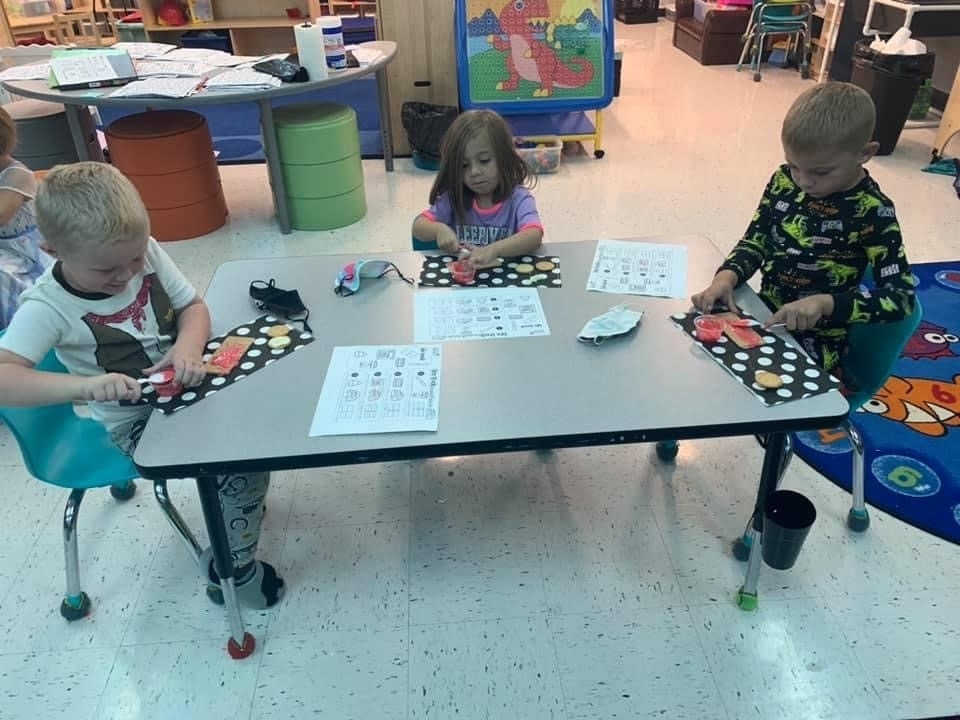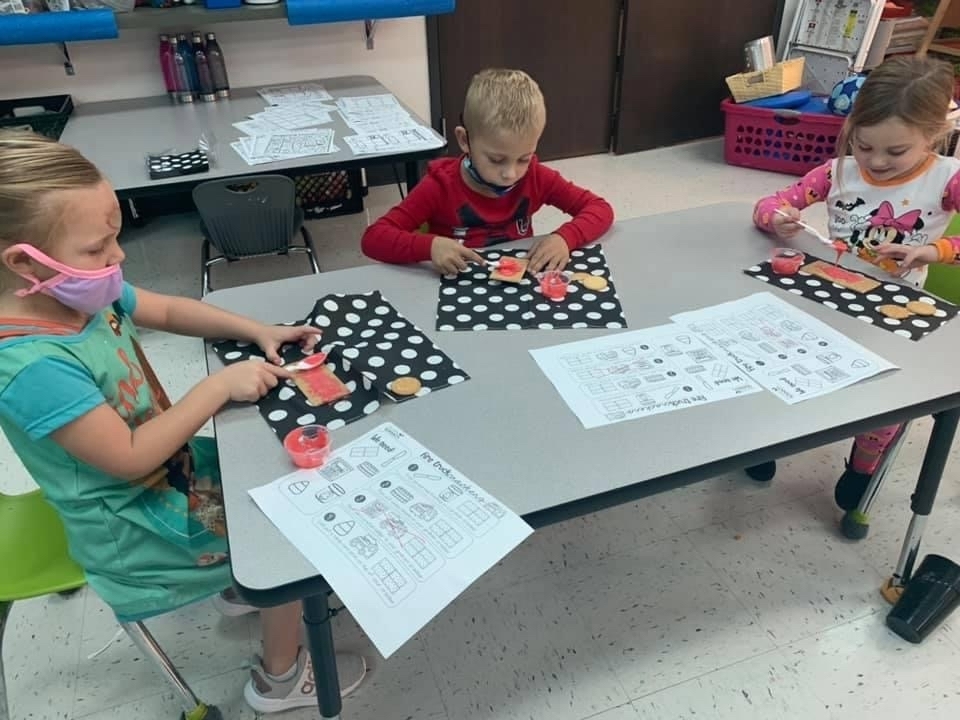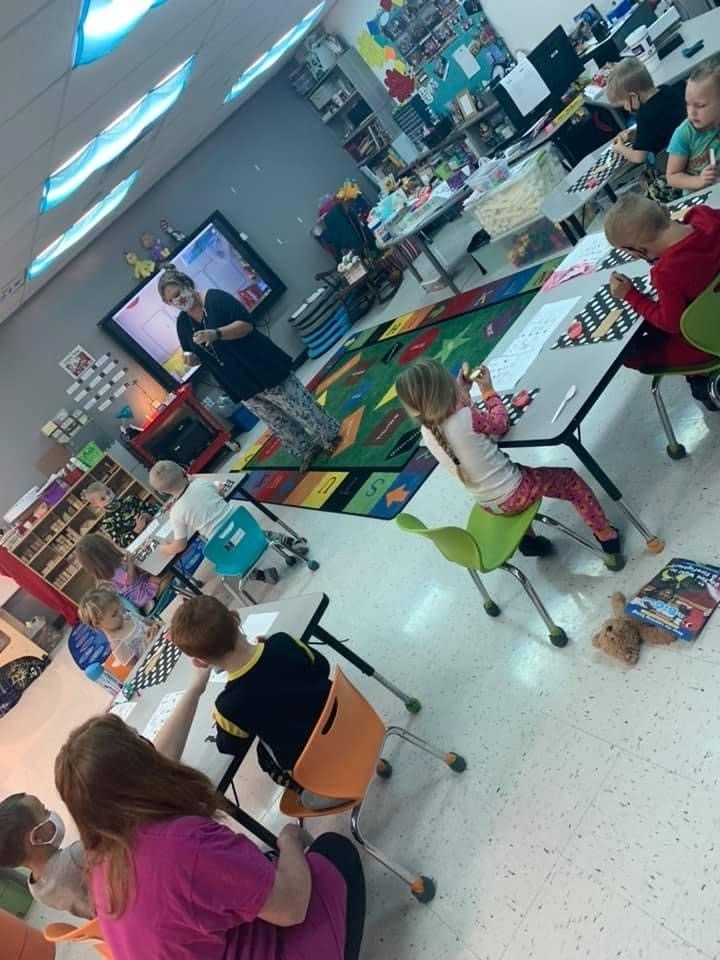 8th grade has been investigating exothermic and endothermic reactions this week in the lab.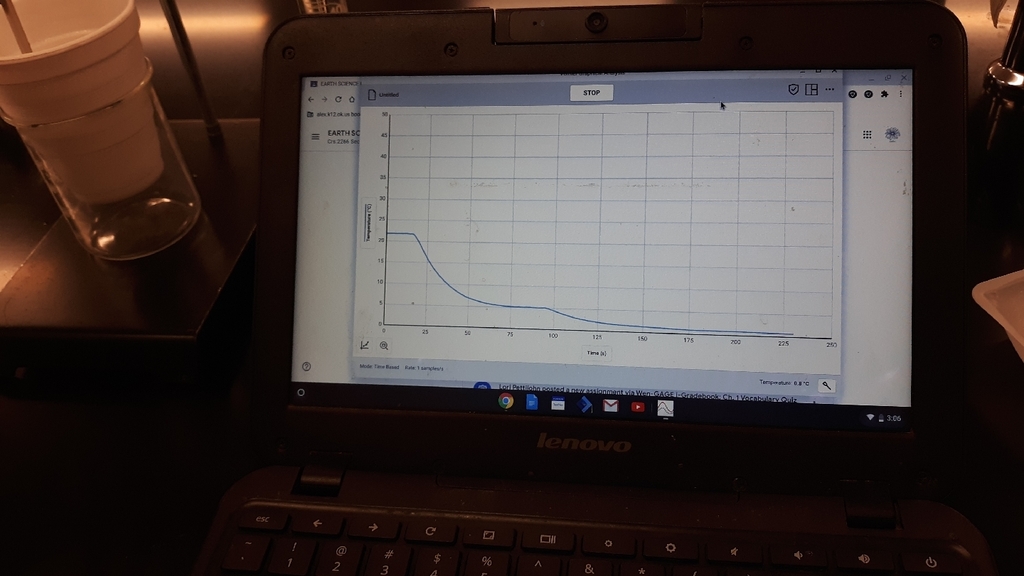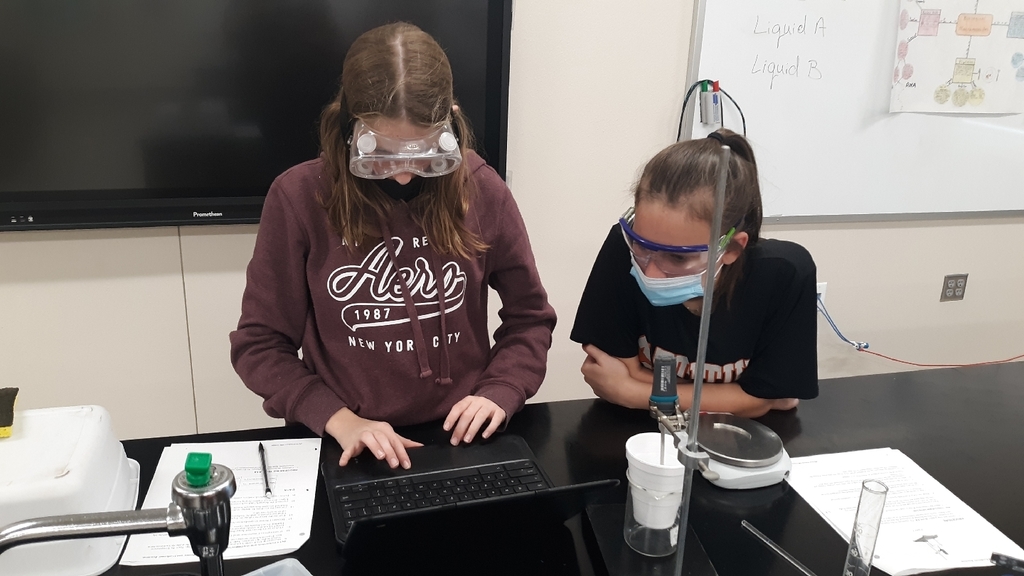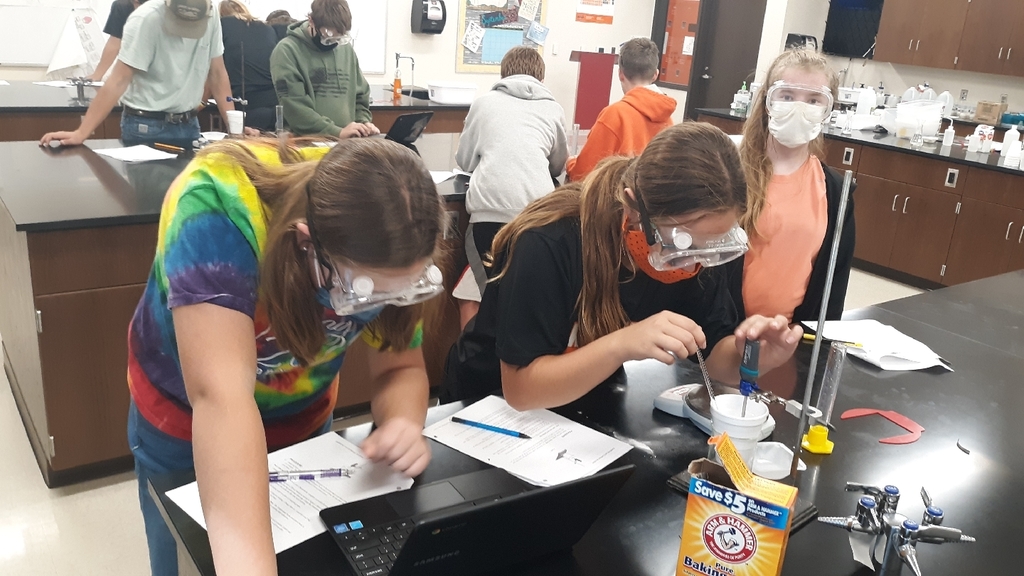 HOCO 2020 - Thursday's pajama pant bowling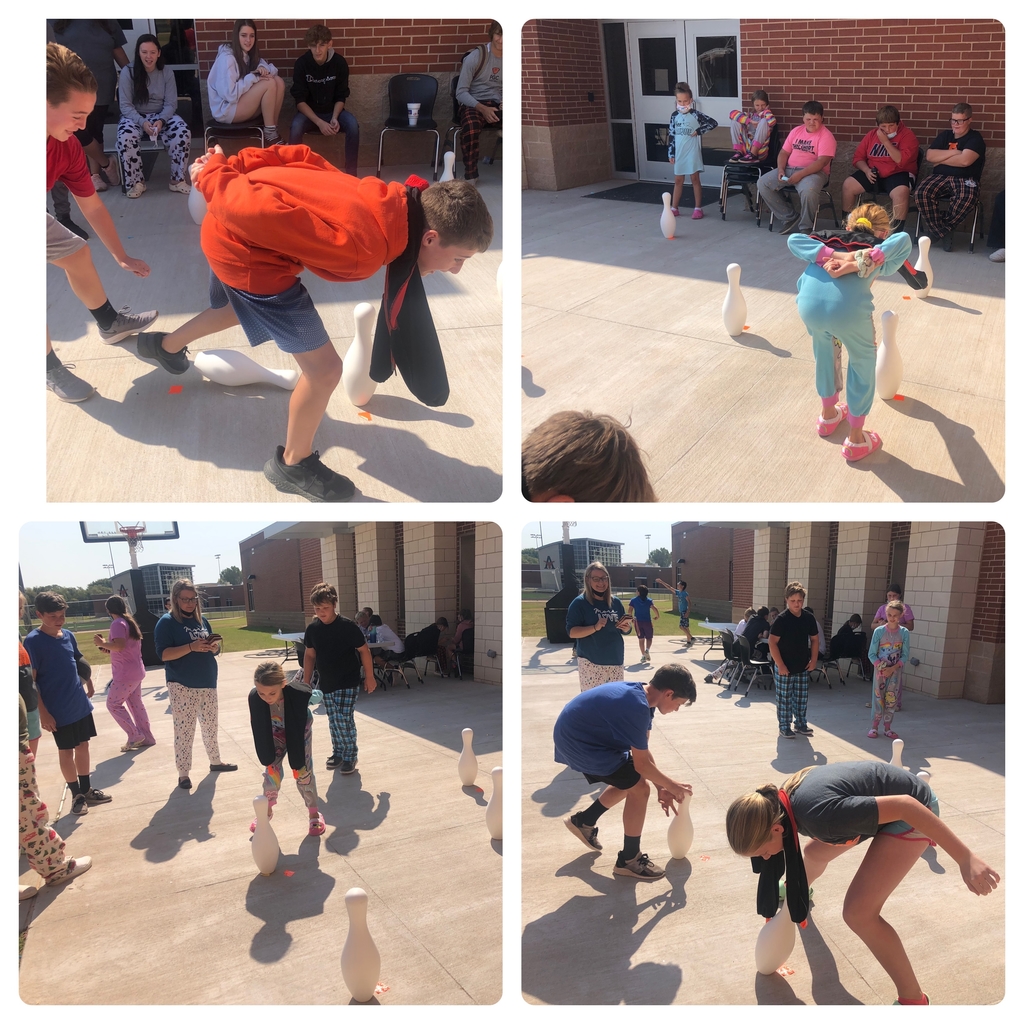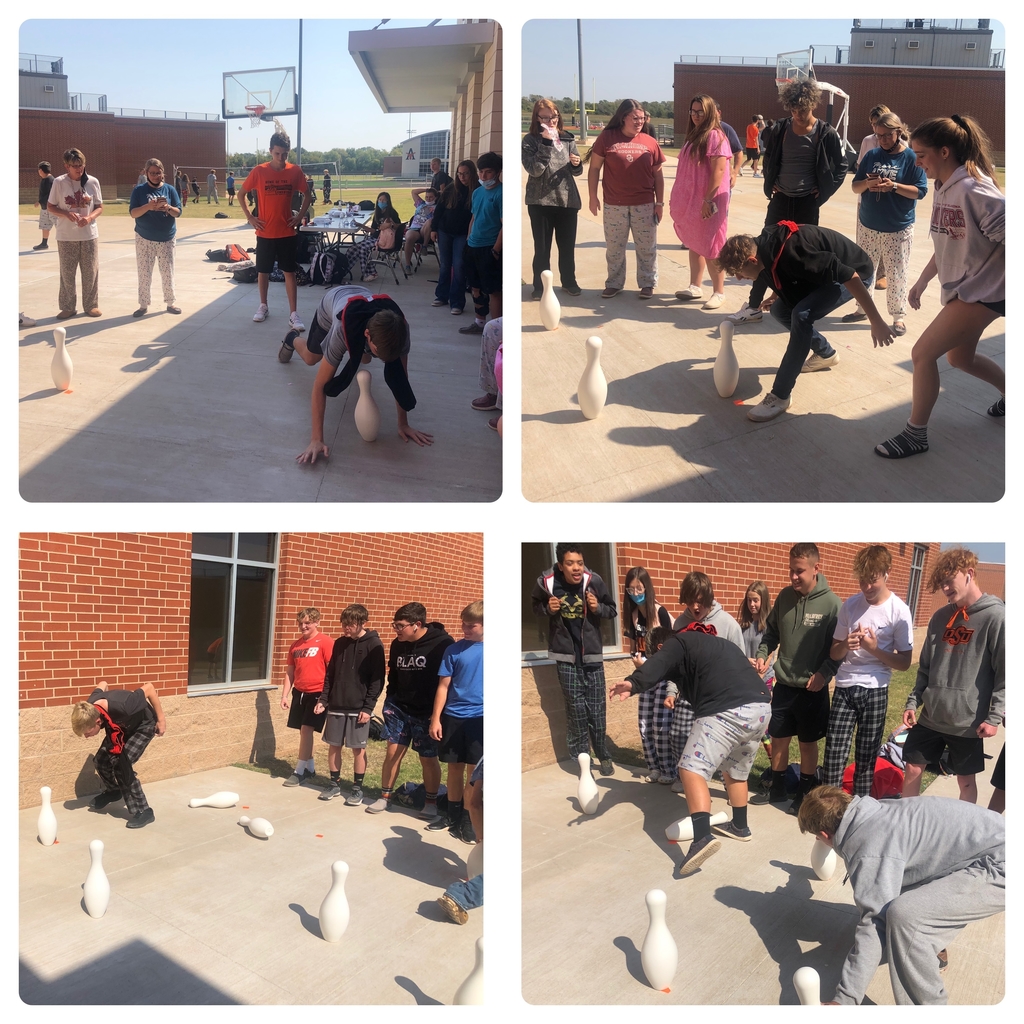 We can do it here, We can do it there! We love to work anywhere! 2nd grade changing up our desk work! 🧡🖤🧡🖤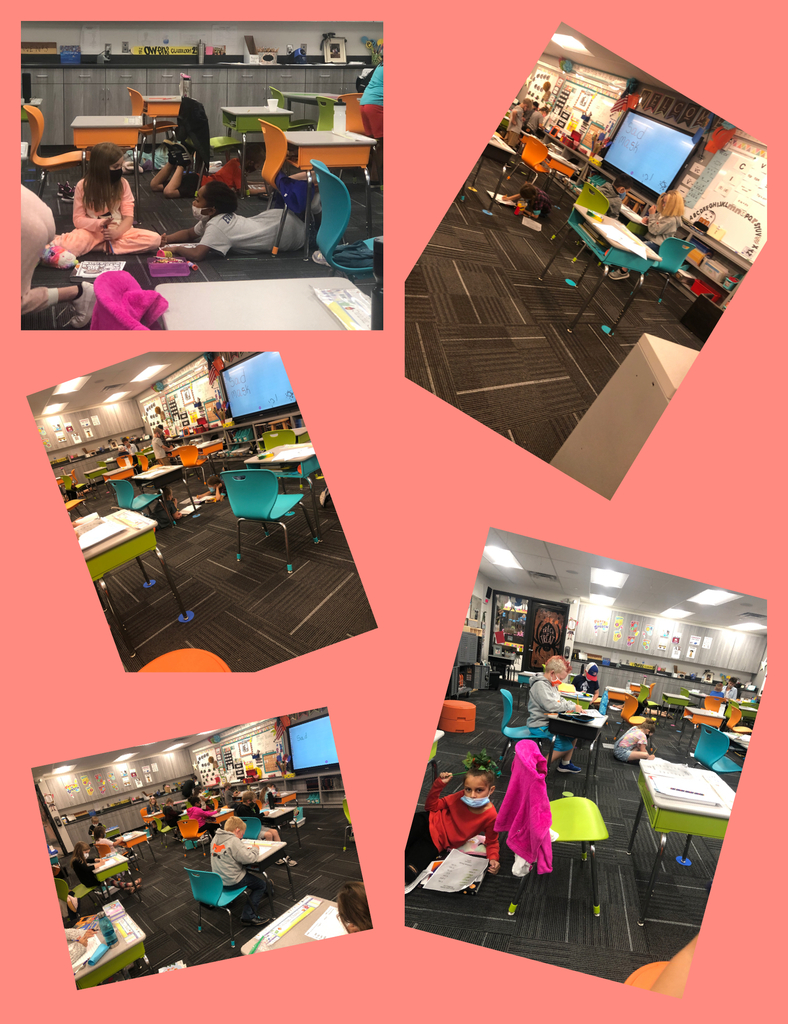 HOCO 2020 assembly will be held at 2:30 in the HS gym. We will practice social distancing. Guests are recommended to wear masks. Homecoming ceremony will be at halftime of the football game. Game begins at 7. Let's go Horns!
Mighty Mite cheerleaders will be cheering at the football homecoming game, tomorrow night, starting at 7pm!

We are excited to start providing breakfast and lunch on the weekends! Starting Friday Oct. 9th, we will start sending home free weekend meals. Pk-4th gr. Meals will go home with students each Friday. 5-12 gr. Students were sent home with a sign up sheet earlier this week to bring back. If you did not receive it and wish to sign up, please contact Brandy Venable @ 405-785-2264 or
bvenable@alex.k12.ok.us
.

HOCO 2020 ring toss game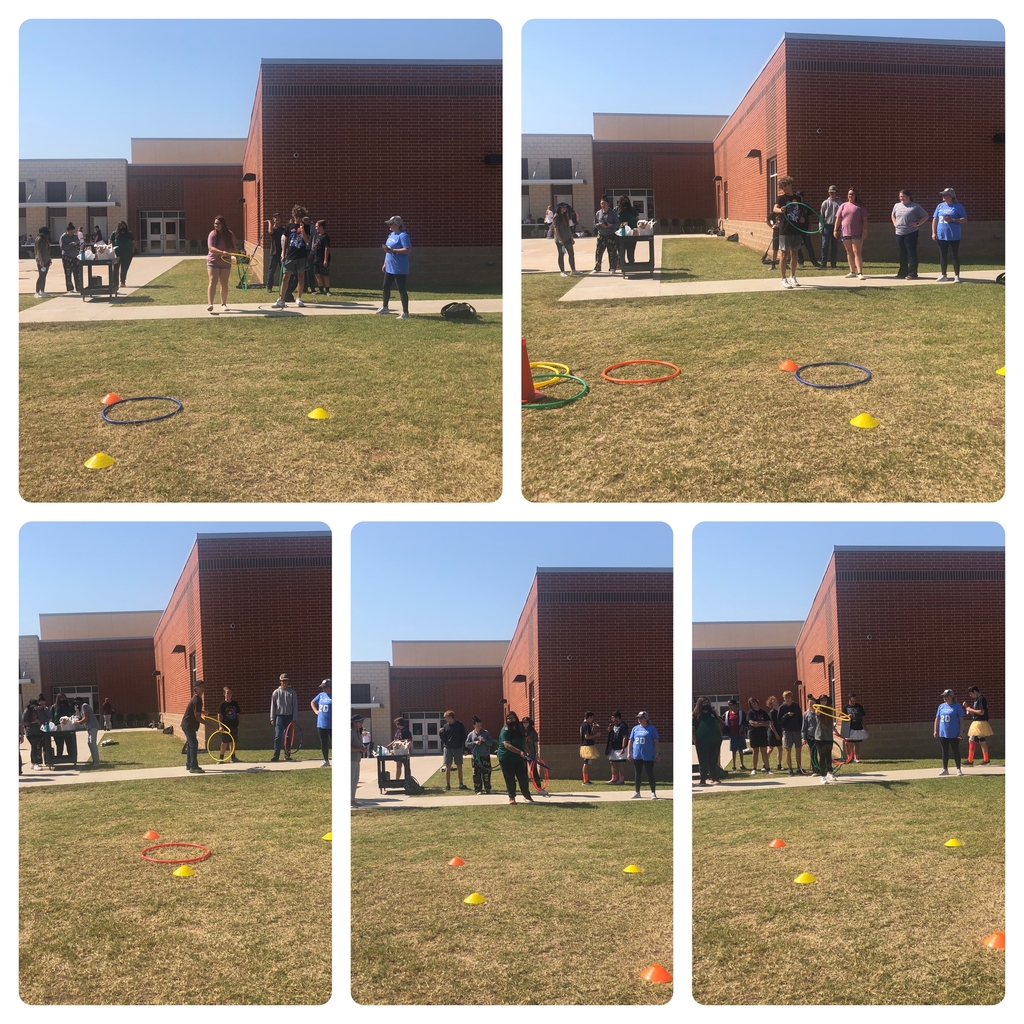 HOCO 2020 wacky Wednesday and ring toss day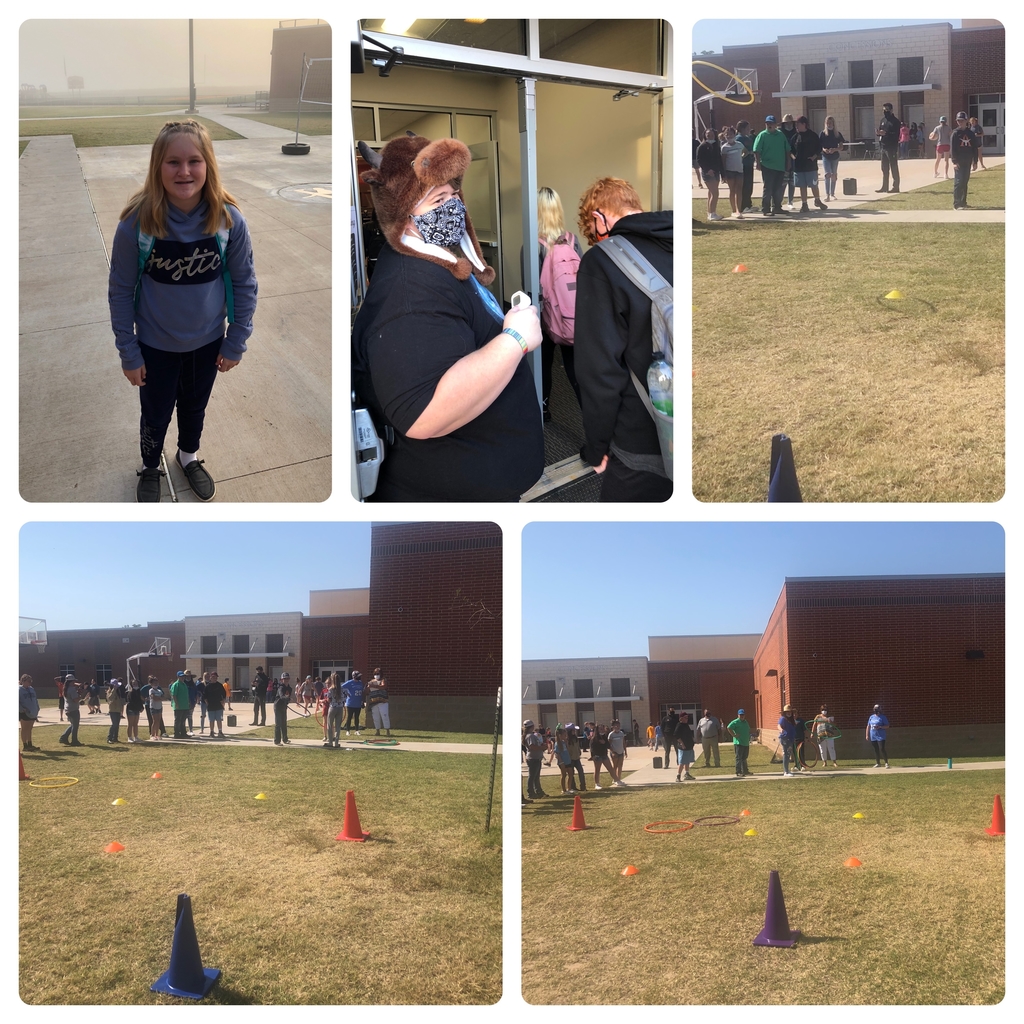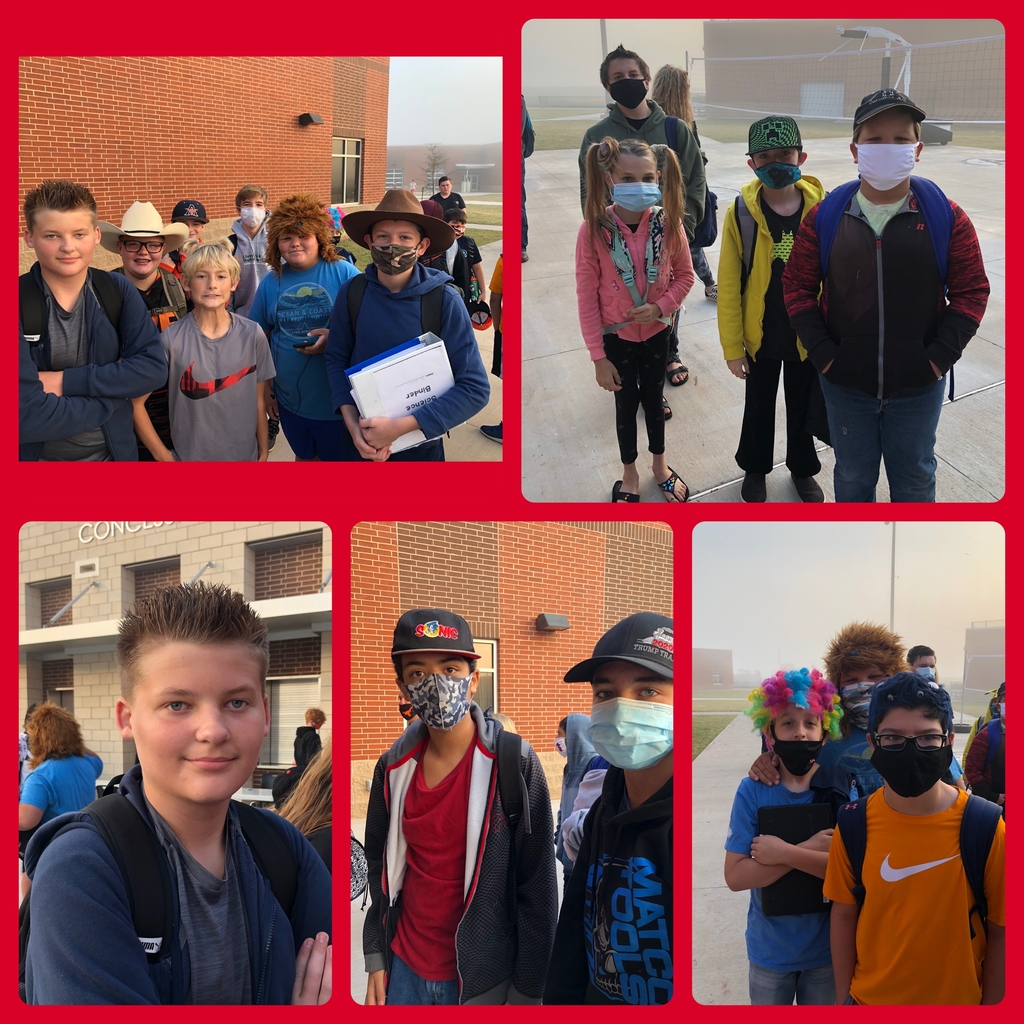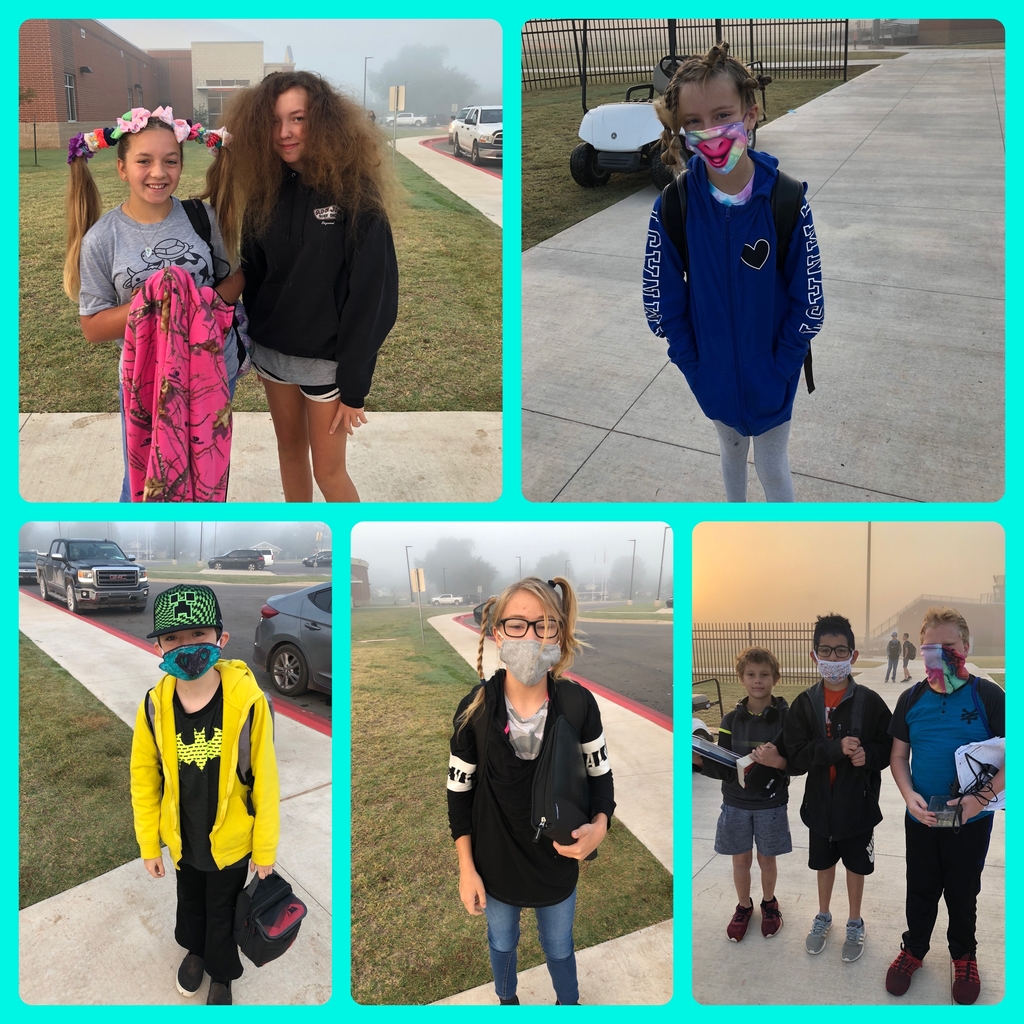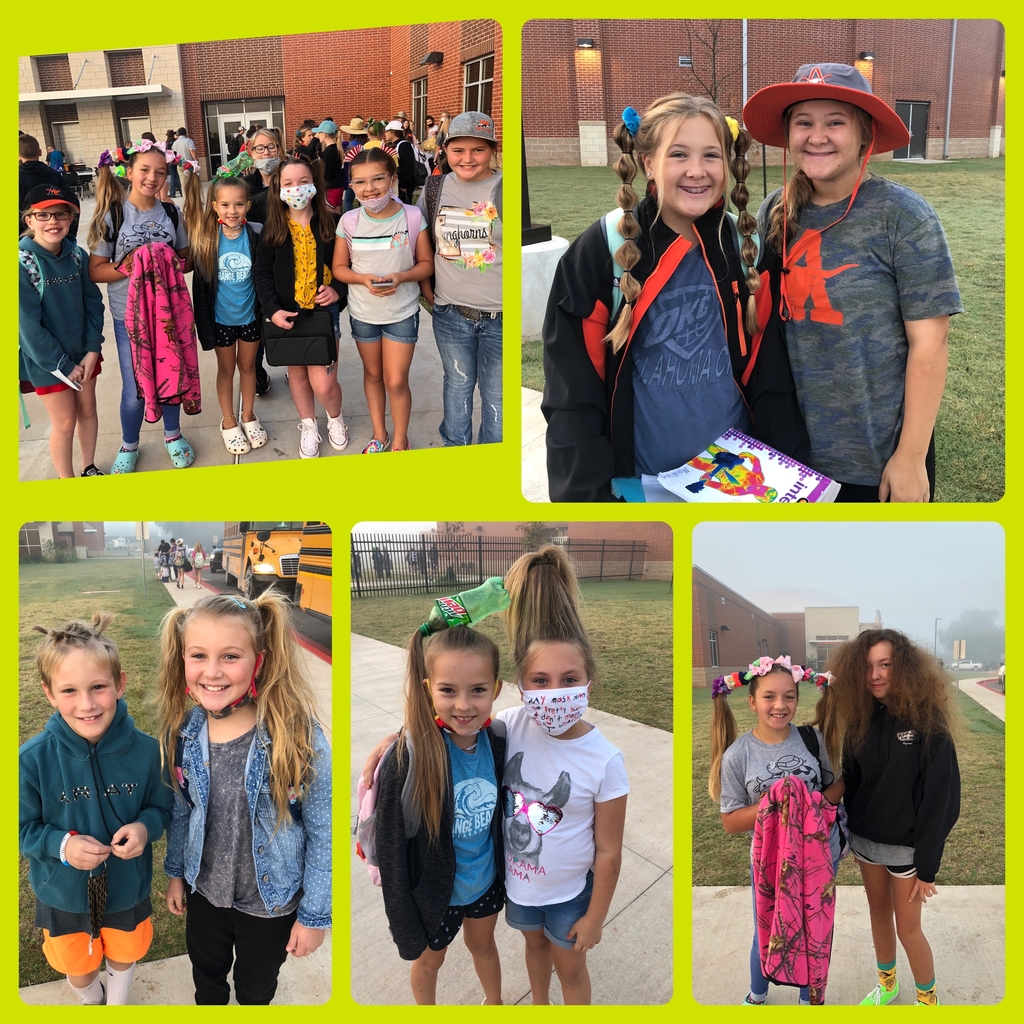 Alex Elementary had some wacky hair & cute hats today!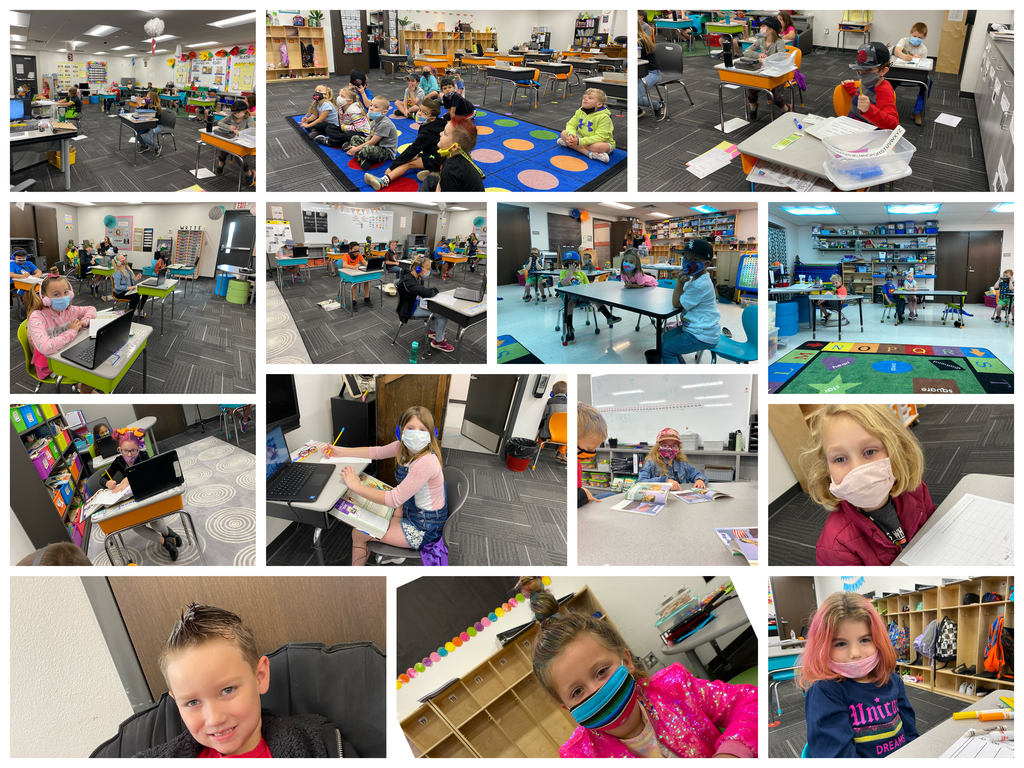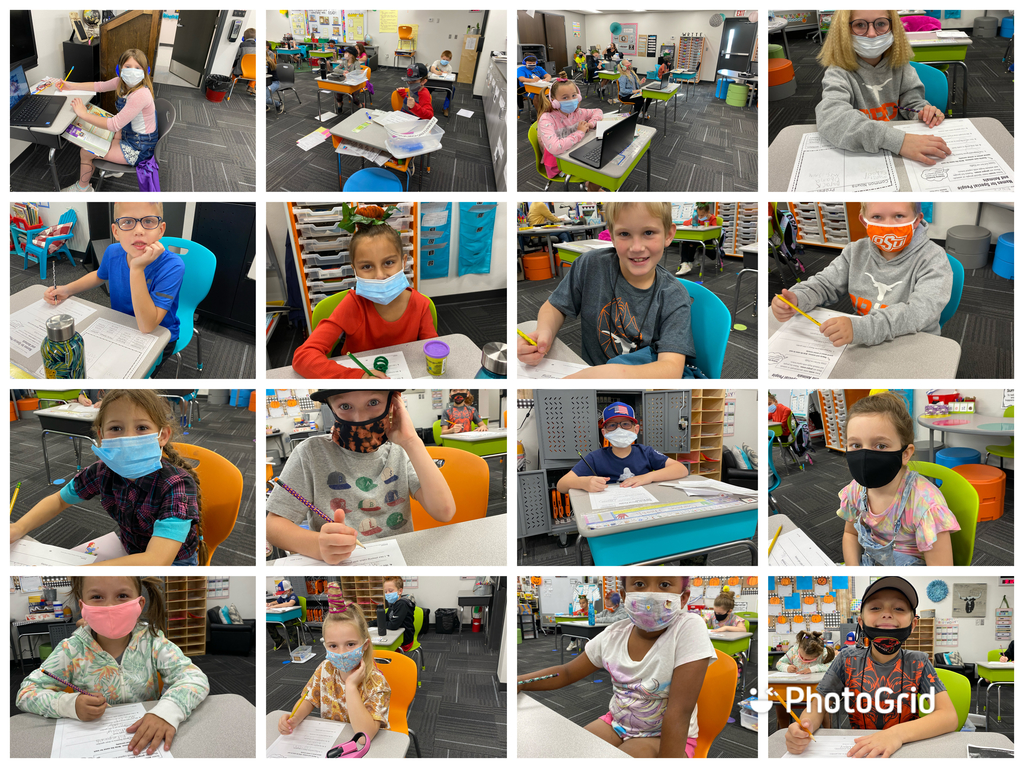 Where's My Hairstylist Wednesday! 2nd grade went all out, with some great hairstyles and hats!