JH Track Meet scheduled for tomorrow at Velma has been cancelled for Alex JH students.

Seniors are scheduled for CPR class on March 31st. All seniors will report to AHS at 9:00 am in the library.

Our next school/Parent Partnership night is Tuesday March 23rd from 5:45-6:15 in the HS library. The main topic of discussion will be testing and finishing the year with success. We will also have some teacher spotlights. We look forward to seeing you.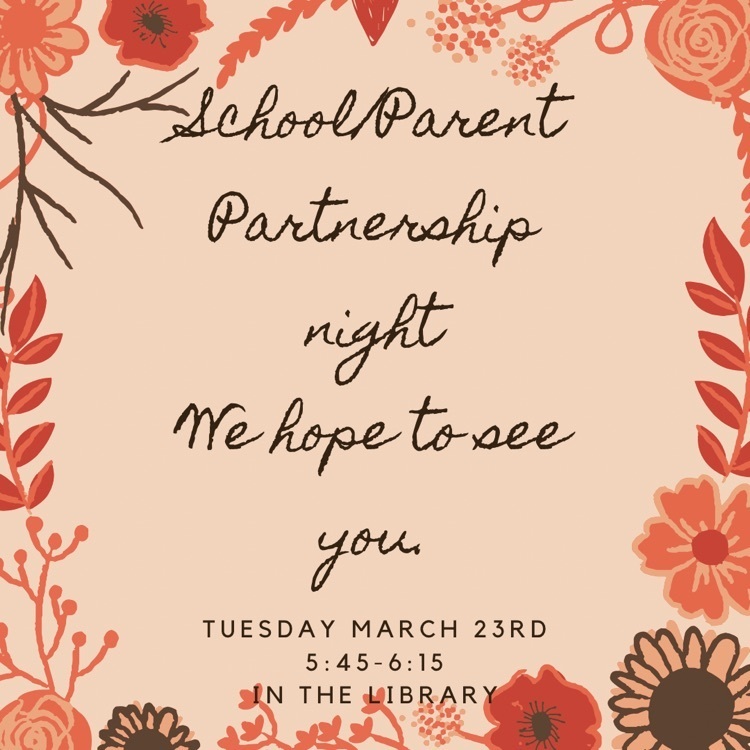 It's time to sign up for prom!! Please sign your name and your date's name. The sign up sheet is outside of the office. If you are taking someone from another school, they will need to get a permission slip signed.

High school baseball today: Two 5 inning games at Elmore City with Elmore City and Maysville, starting at 4:00.

Little League Bake Sale today in front of Chisholm Corner and First National Bank!

Our Mystery Guest Reader today was Mrs. Allen! We also got a visit from Cat in the Hat, and they looked adorable in their Lorax Day mustaches!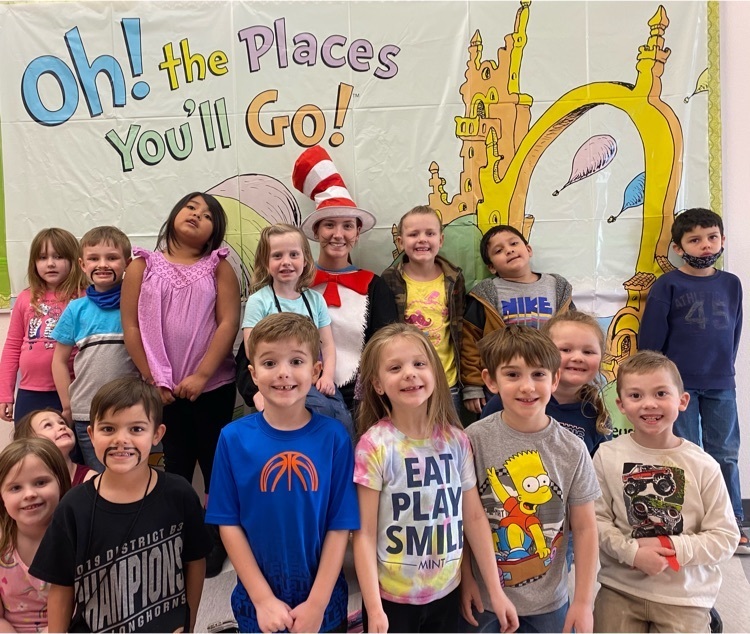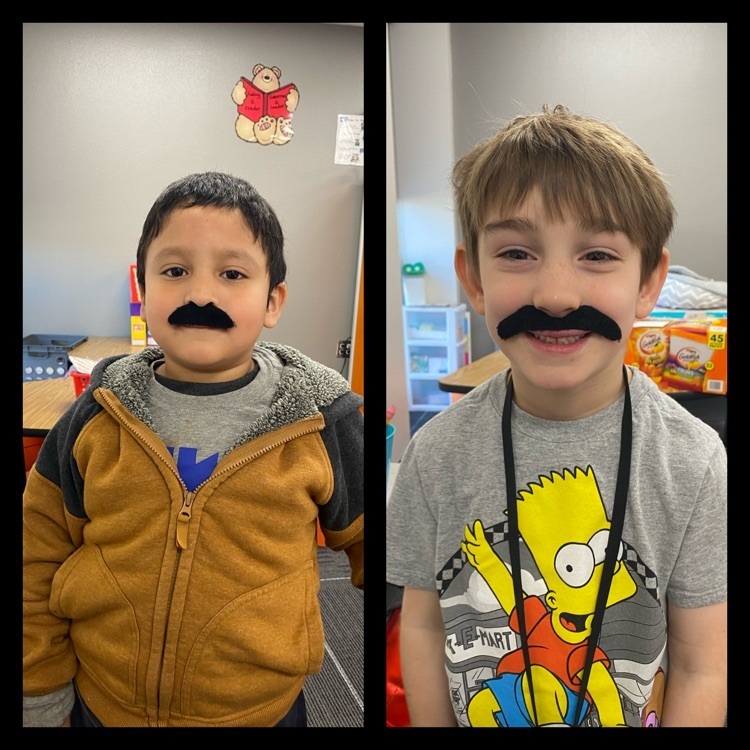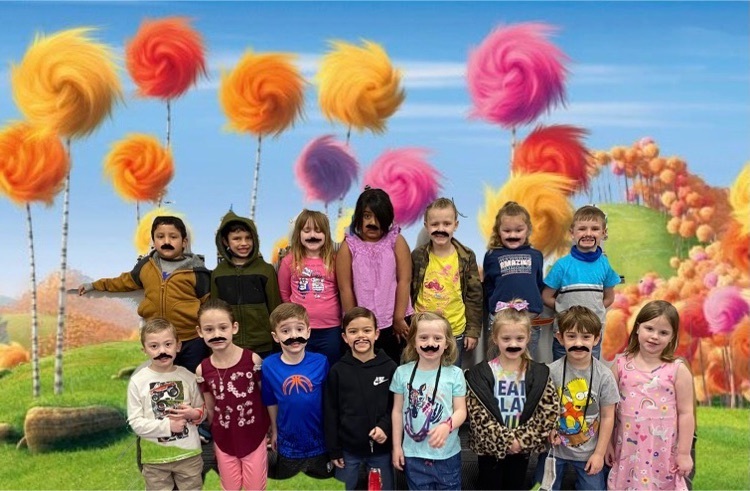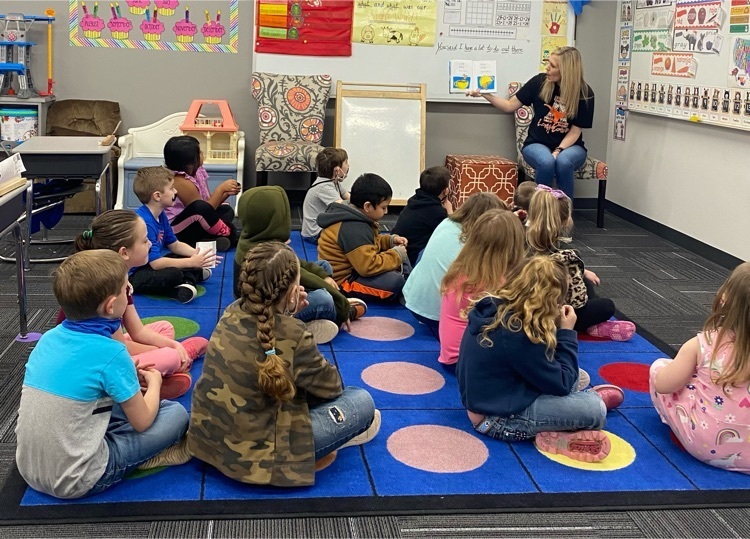 Mrs. Sturgell's 4th graders read to kindergarten today! It filled my heart to have former students reading to my current ones ♥️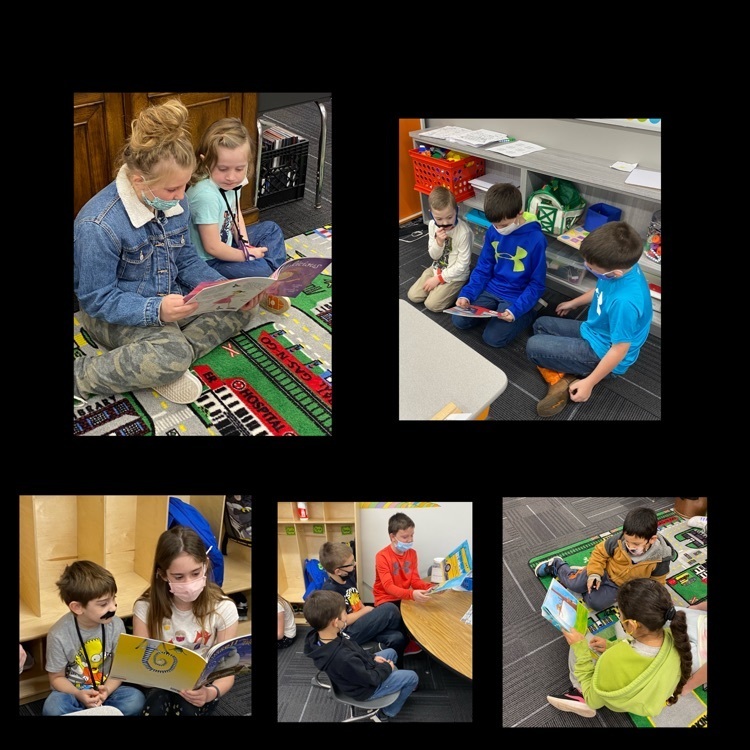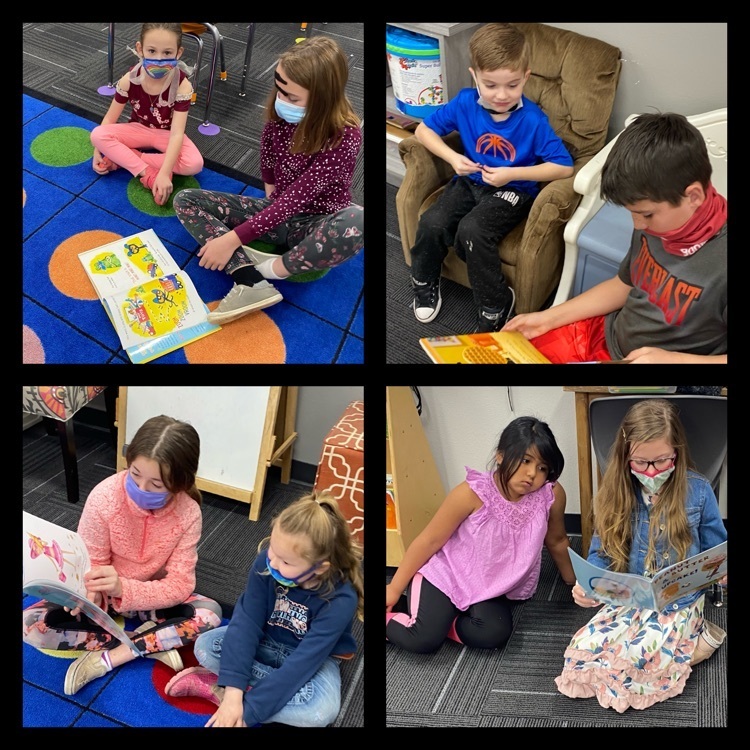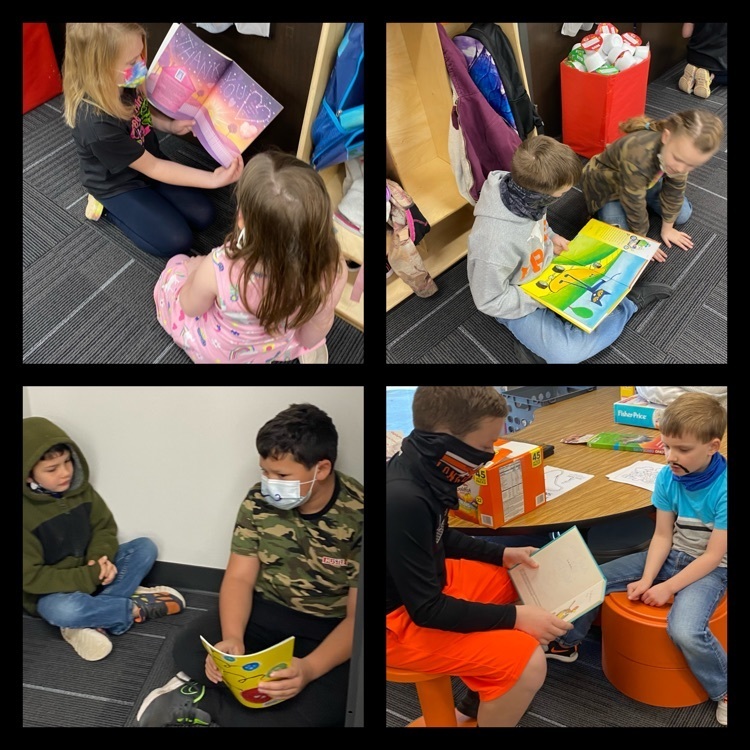 Tomorrow, Friday, March 5th, will be a virtual day for Alex Public Schools. Your children will either have paper-pencil work or will access their assignments on google classroom.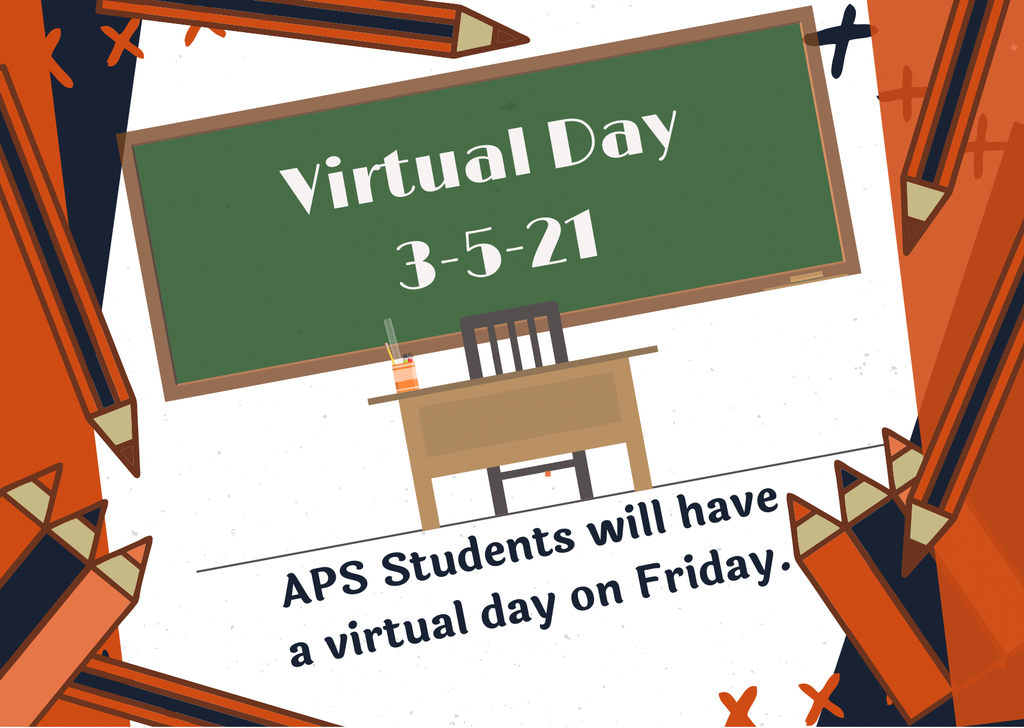 2nd grade had a "Seussational" week celebrating Dr. Seuss!!! ❤️❤️❤️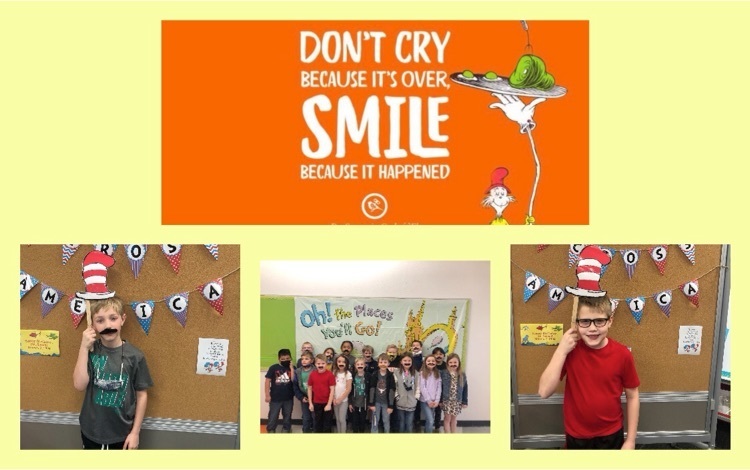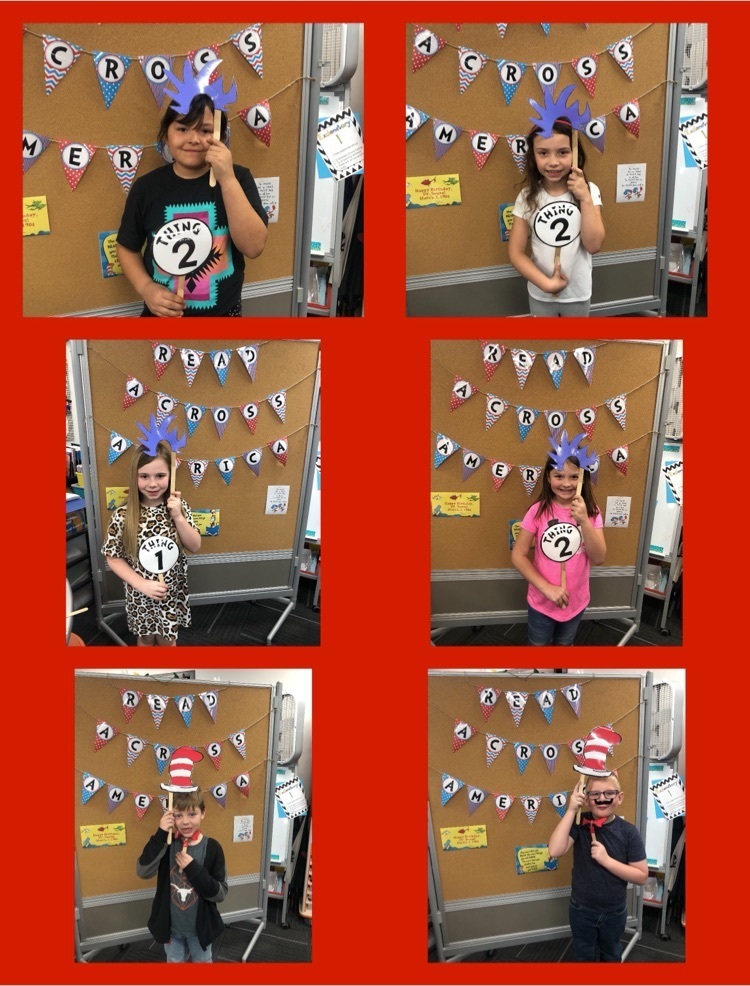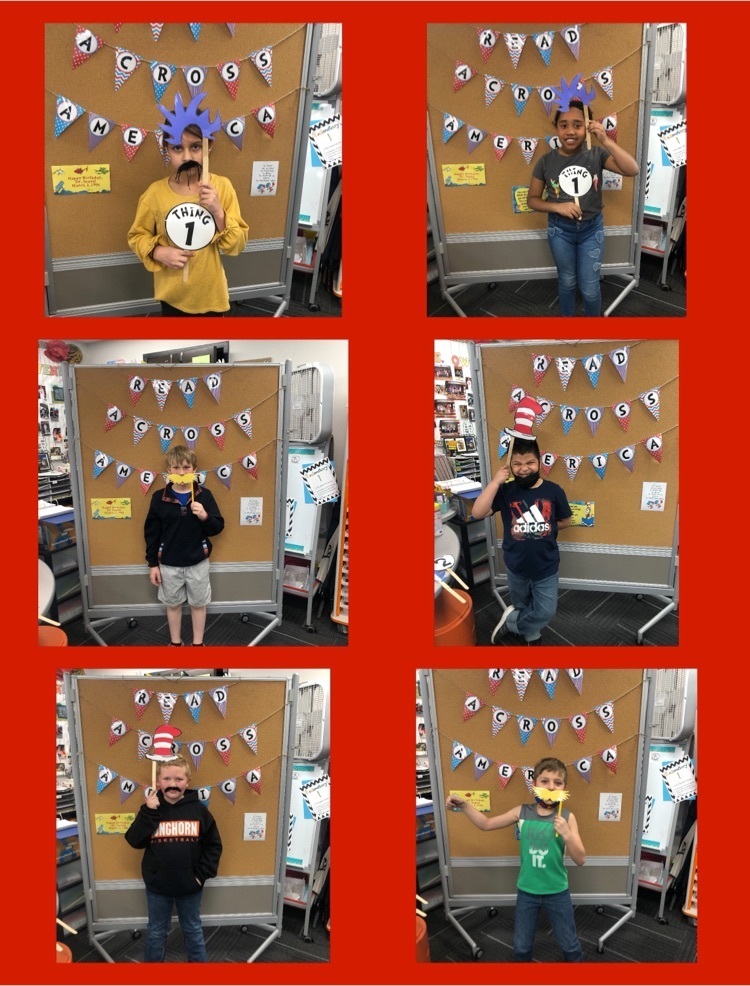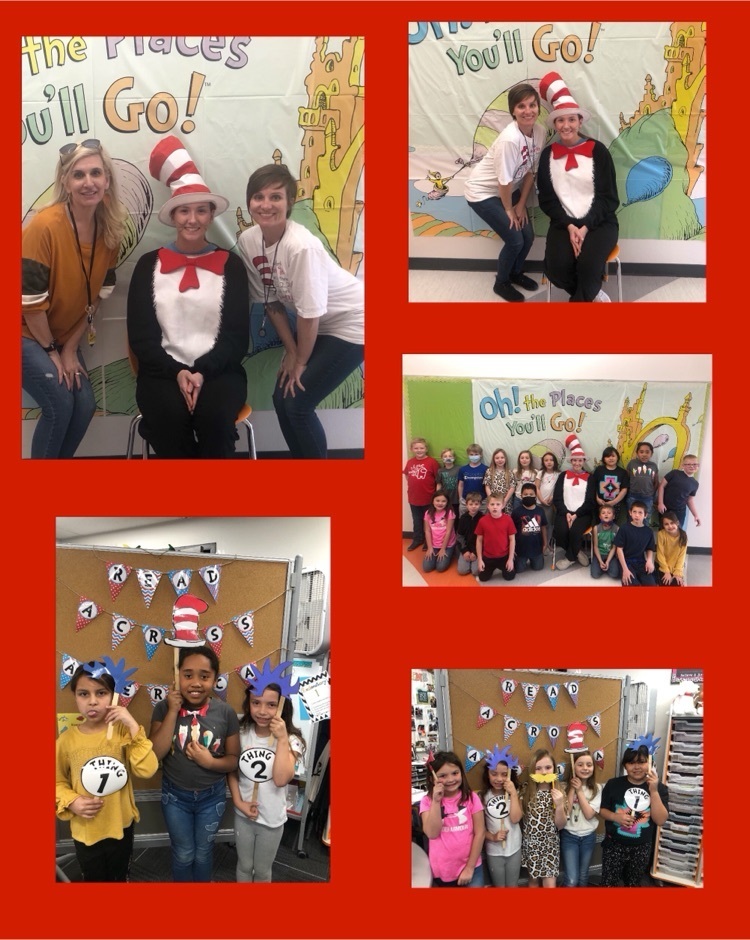 "Mustache" day at Alex Elementary!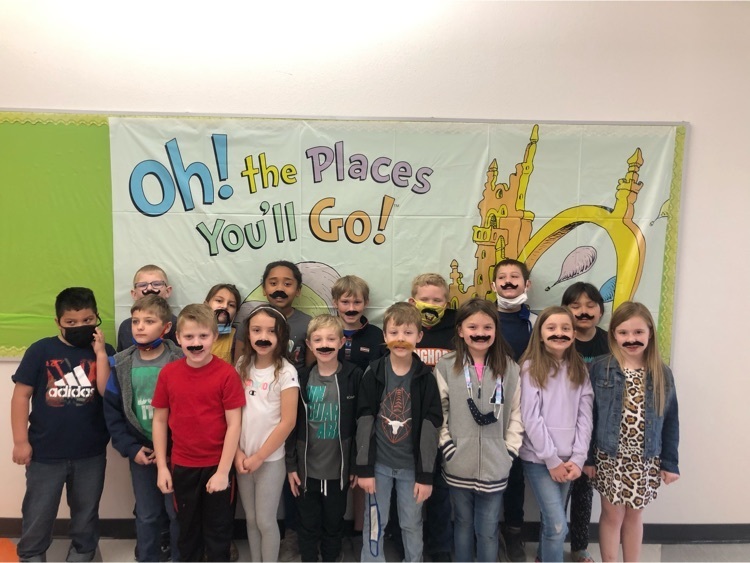 Kindergarten's Mystery Guest Reader was Dr. Weldon! He read Dr. Seuss's ABC book! The kids designed their own Hats and Socks this week too!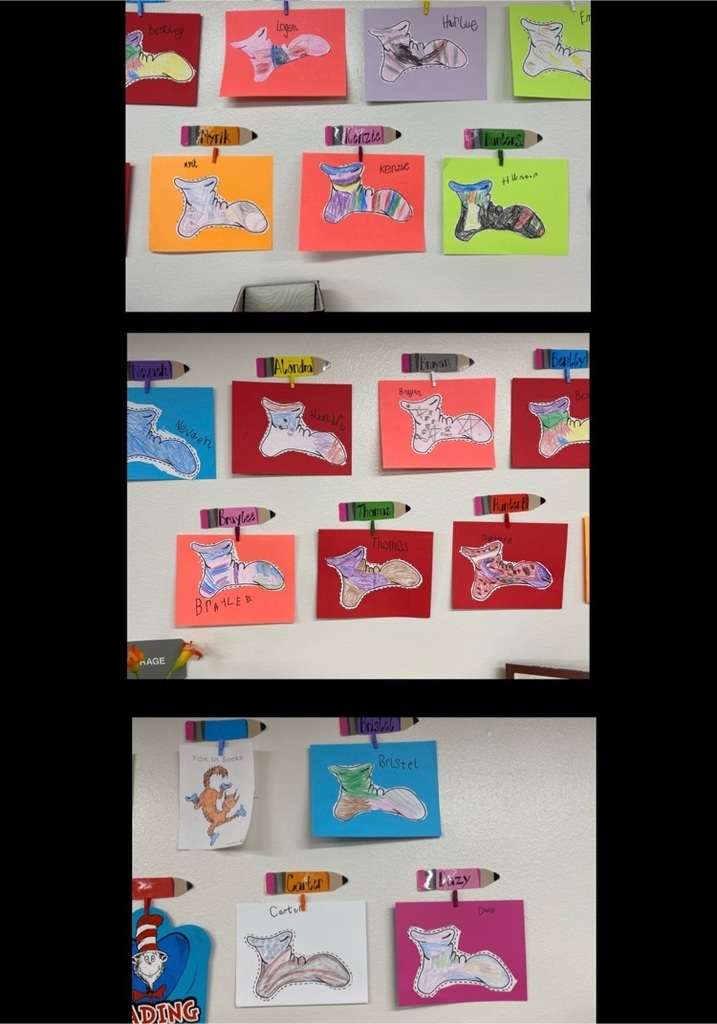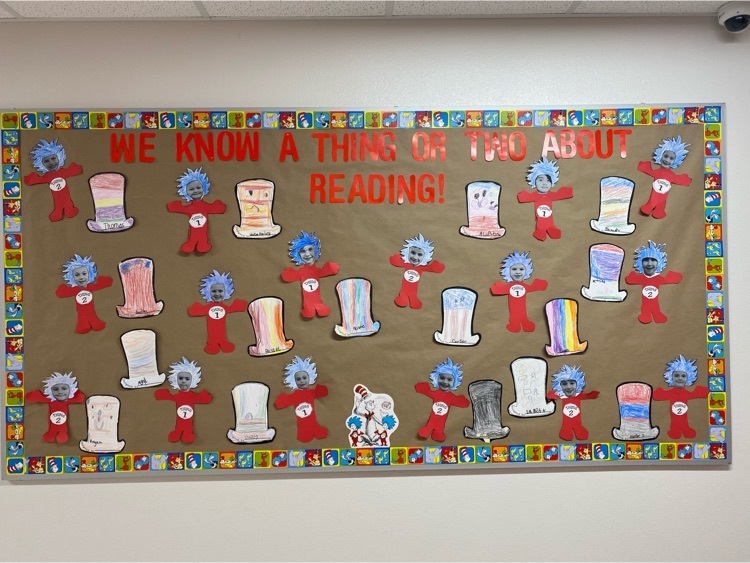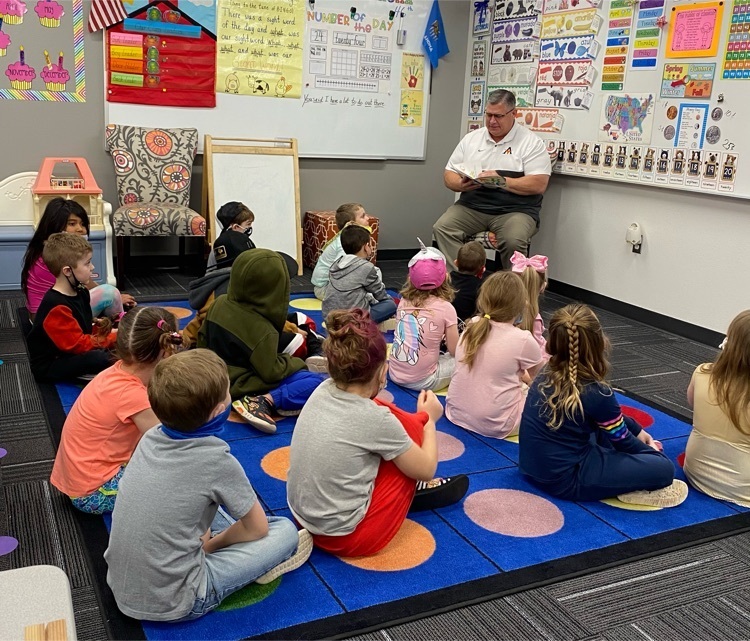 Tomorrow is our last day of Read Across America Week! Wear a mustache on Thursday for the finale day of celebrations!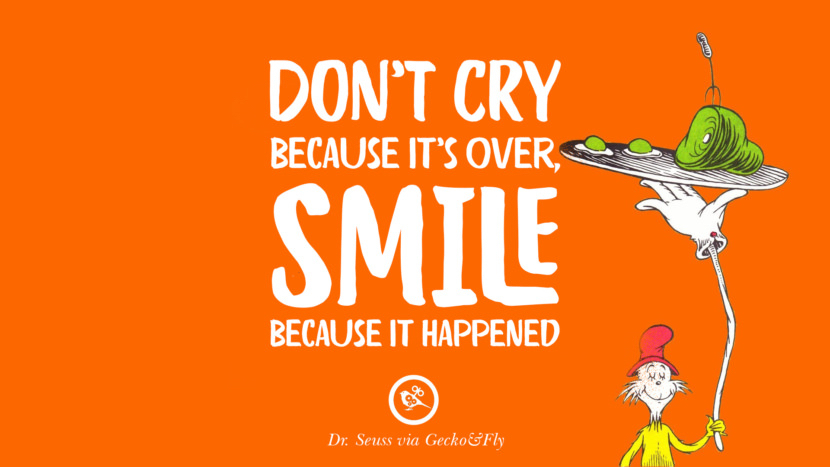 Gracie Anderson just sang the National Anthem at the OSSAA State Basketball Championships for today's 2:00 session. This was quite an honor, as Gracie had to submit an audition to be accepted. She sang her best ever today and represented Alex Schools at the state level like a Champion. We are so proud of you, Gracie! Congratulations on a great accomplishment!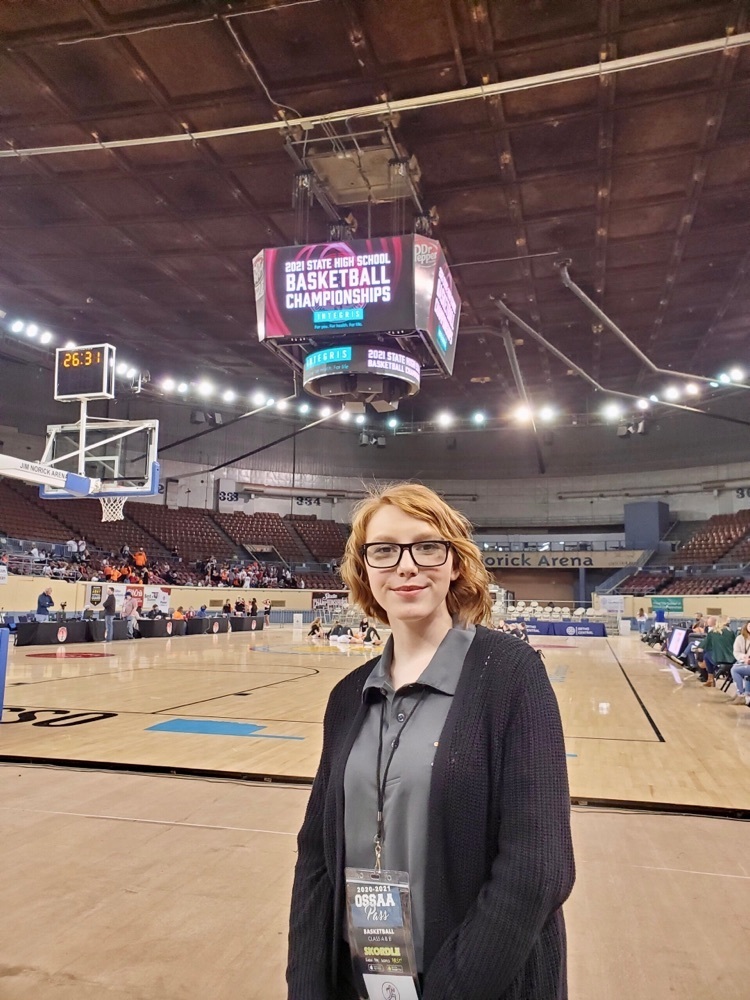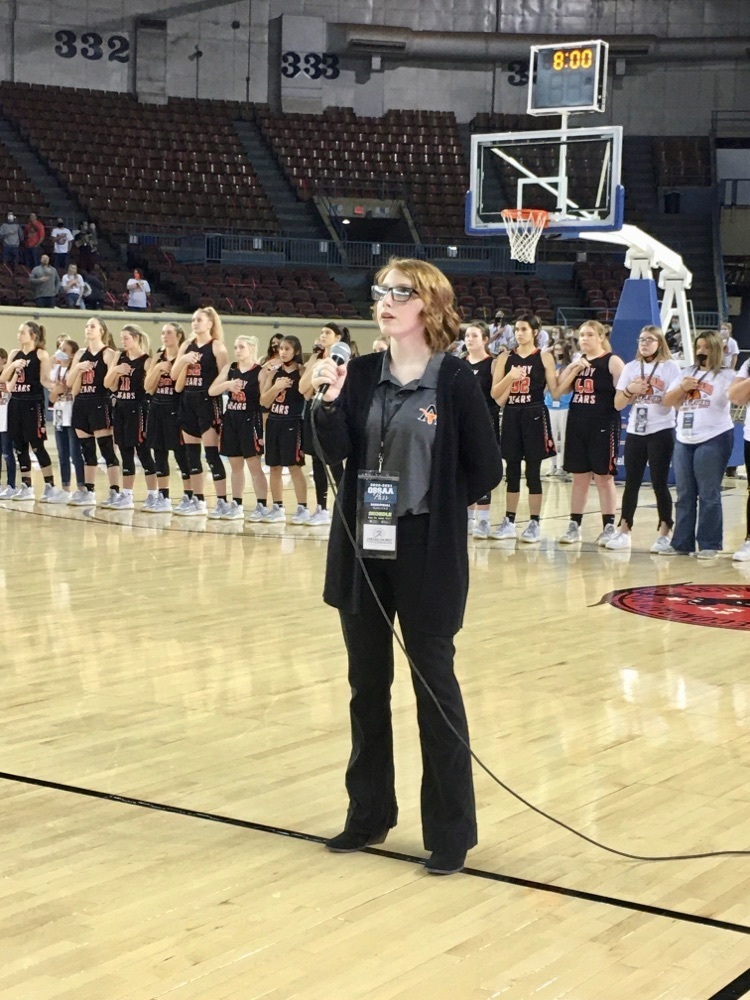 5th grade reading challenge is going down today!!! GO 5th grade!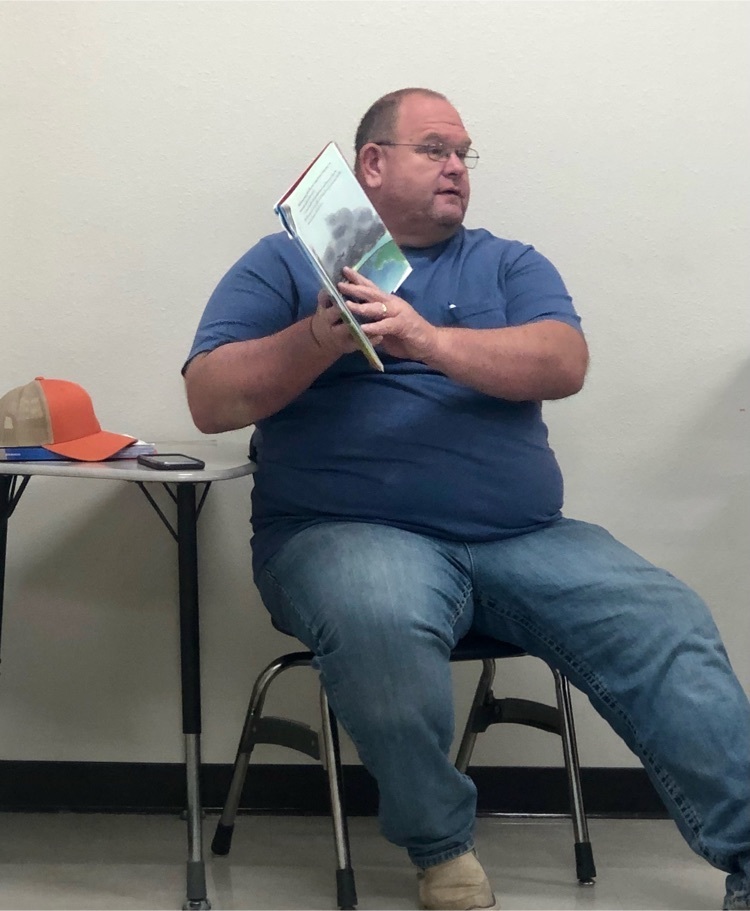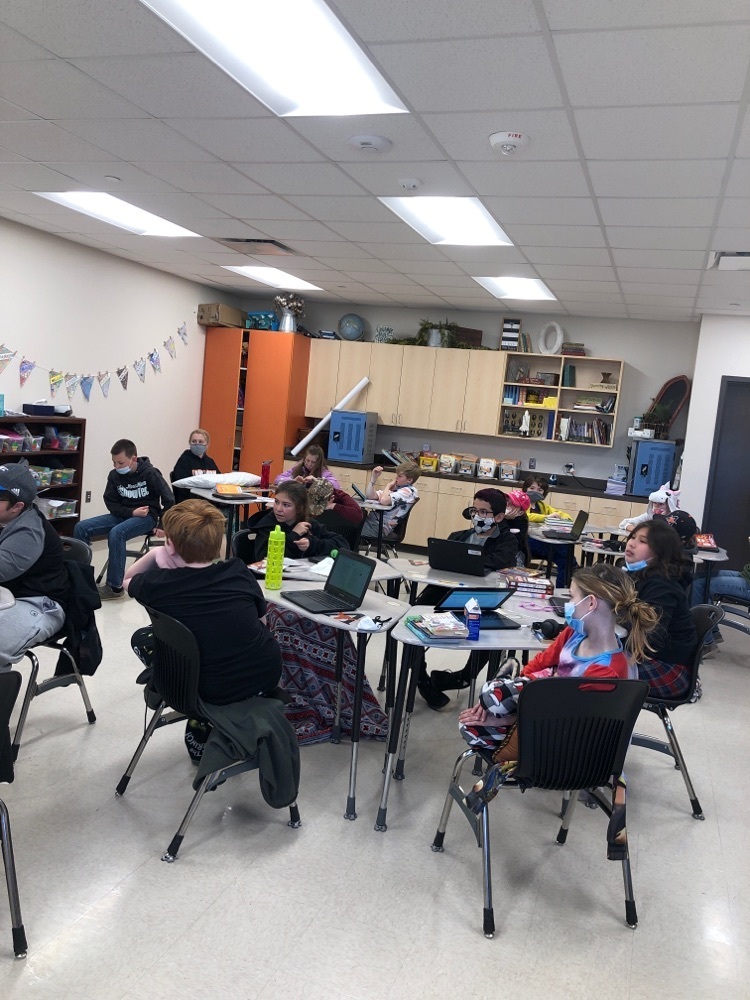 An Army recruit will be here at HS lunch to set up a booth. Students, you are encouraged to visit and find out about career opportunities. Cameron University is coming today! Jrs meet at 12:40 in Mrs. Tucker's room. Srs meet at 1:40 in Mrs. Tucker's room.

I would like to say thank you to the 2nd graders for inviting me to listen to them read their very own Dr. Seuss inspired stories!!!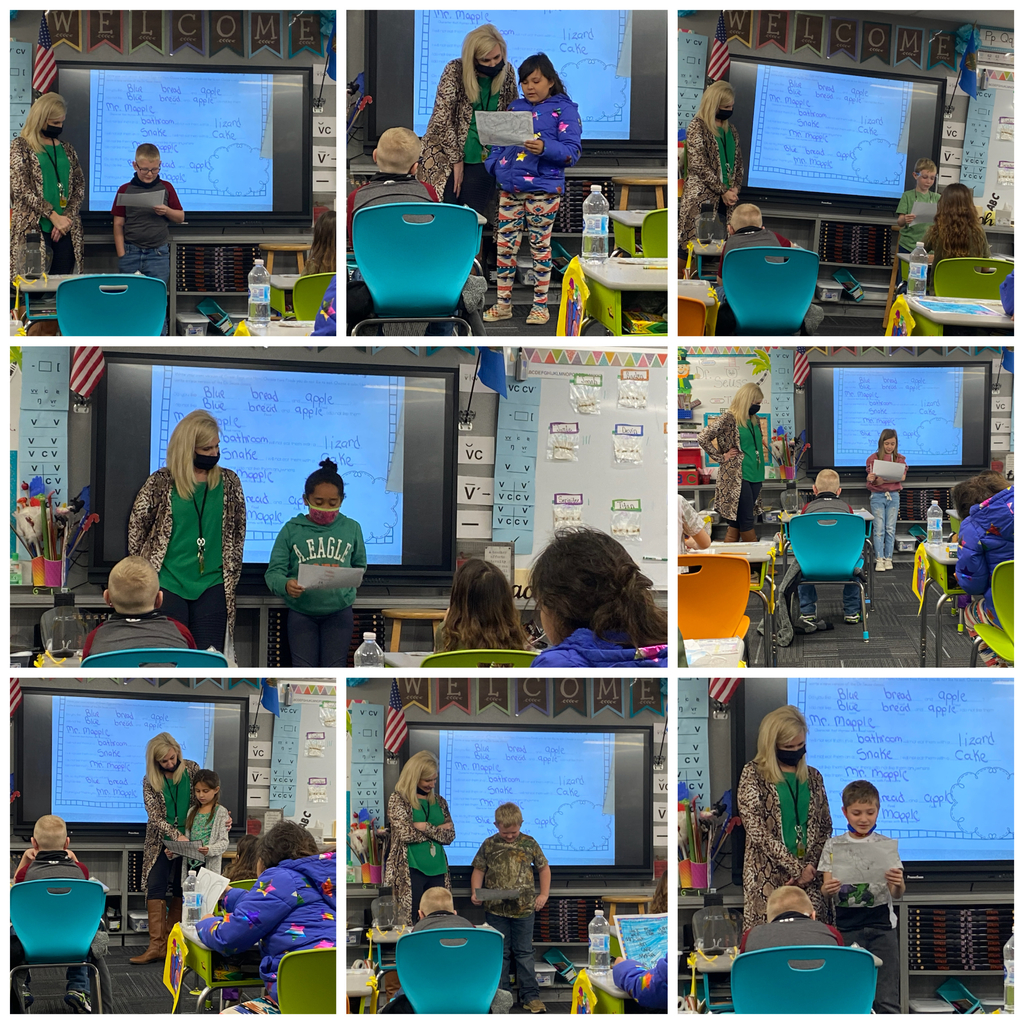 Alex 4-H members performed 2 skits at a Multi-County 4-H Share the Fun event this past Saturday and came home with some awesome awards! Congrats to everyone that participated!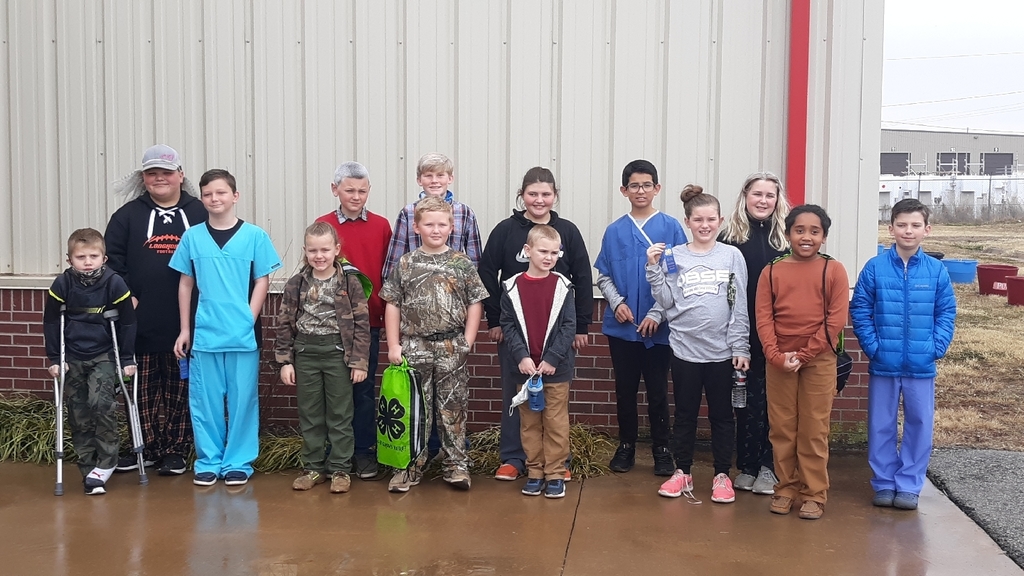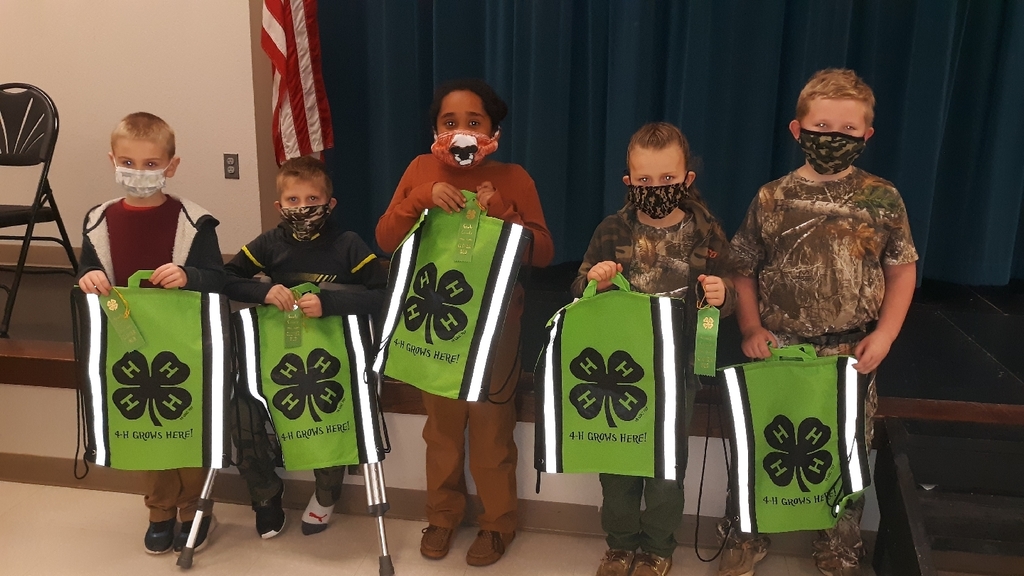 Just a reminder Little League sign ups tonight from 6:30 to 8:00 at the School Cafeteria.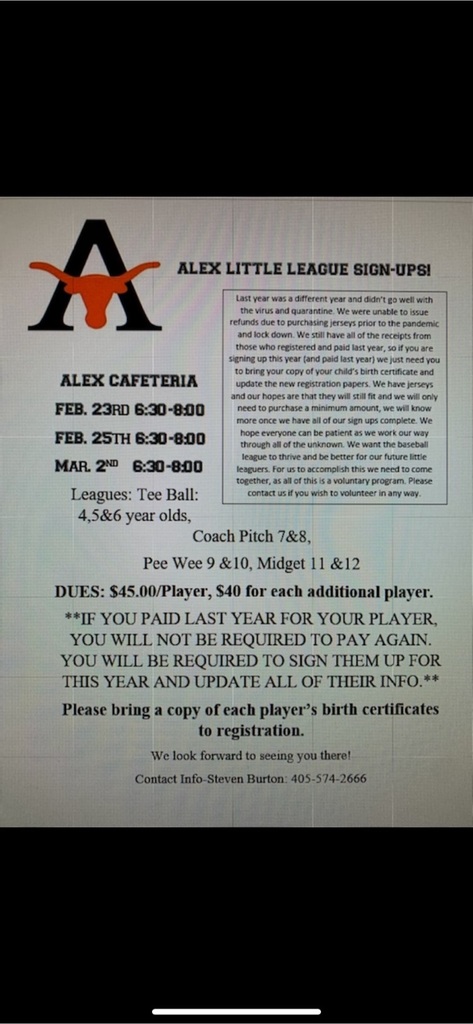 Tomorrow we continue Read Across America week! Wear a wacky hat or dress wacky on Wednesday!