Mrs. Tina Castor
Mrs. Tina Caster has been employed with Alex Public Schools for 6 years. For 19 years, prior to her employment at Alex, she was a Pulmonary Specialist. Mrs. Castor and her husband of 26 years, Shane Castor, moved to Alex in 2012 and brought their two younger boys to attend school and become part of the Longhorn family. But, the small town experience was nothing new to her. She grew up in Arapaho, Oklahoma, and graduated from Arapaho High School. She met her husband while she was in high school. Mrs. Castor was quite the athlete, and she had an opportunity to play in a State Championship game twice while in high school. Her junior year they were runner-up, and her senior year they won the championship. Her love for basketball never stopped, and she passed it on to her boys who both play(ed) for Coach Byrne at Alex. Her daughter, Kalah, was a dancer. Prior to them moving here they were constantly going from dance to basketball to baseball because they always wanted to be present and involved in their children's activities. Kalah graduated from Mustang High School and is now an X-ray Tech. Shaedon, their son, graduated from Alex High school and is now a sales rep for United Rental Company in Kansas. Rayce is currently a Junior and still keeping them on their toes going to his sporting events, basketball and baseball.
Mrs. Castor started out as a teacher's aide in 2015, but moved to the secretary position in the elementary once she had an opportunity, where she has been ever since. She has been given the name Mrs. Matina by some of her elementary kiddos. She is always there to smile and greet her students. Mrs. Castor says the most rewarding thing for her, is seeing all of the students' smiling faces every day and she enjoys getting all of the hugs. She is there to put a bandaid on a wound, console students when they cry, listen when they just want to talk, praise them when they get a good report, give them a stern, but sweet talk, when needed, but also she loves those students so big. Mrs. Castor is definitely a jack of all trades in the office.
One thing Mrs. Castor hopes her students know when they leave her building is how much she loves each and everyone of them. When asked how to describe Mrs. Castor, Mrs. Bauman said she is loyal and kind. She is the one who always helps others and fixes things that go wrong. Tina is a person of integrity and would do anything in her power to make things easier for the students, her colleagues, and her family.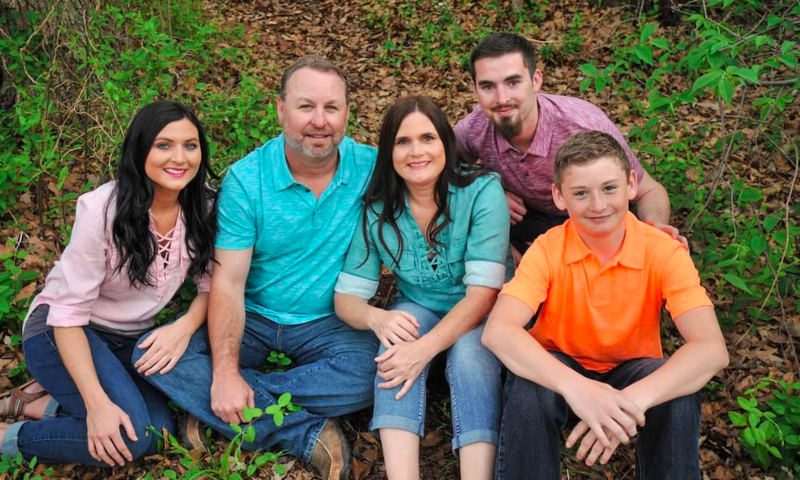 Mr. Landon Lewis
Mr. Lewis has been employed with APS for 21 years. He has always been part of the music world while being in education. For 5 years of his teaching career he was the Director of Bands, Jazz Bands, and Assistant Director of Choirs at Comanche High School. But, he has been in this area all of his life, and decided to come to Alex to be closer to his home. He also has roots in Alex. He thought it would be appealing to come to a place where he could build a program from the ground up and keep music thriving in a small town.
Mr. Lewis and his wife of 22 years graduated from Chickasha High School. He met her in high school band and they have been in love ever since. They have two children. Their daughter, Jenna, is finishing up her associates at OCCC. She will then continue her education at the school of dentistry. Their son, Cameron, is 9 and keeps their house interesting and filled with constant laughter. As a family, they are active in their service to their Lord and his Church, where he is also a minister, at the Ninnekah Church of Christ.
The most rewarding thing for Mr. Lewis being at Alex is the relationships that he has formed with students and staff alike that will last all of his life. He tells his students there is a reason he has stayed for 16 years. He doesn't do this job for money, or material things, it is the people at APS. Mr. Lewis feels, without a doubt, our students are the best, in the middle of the best community, and he can never imagine being anywhere else. Anywhere else would be a step down from being a Longhorn.
Mr. Lewis hopes when his students leave his program they go out and enjoy being lifelong lovers of music. He hopes they love to learn to go out and use the arts for what it is all about – to make a world where creativity, recreation, and enjoyment can be used to make any situation better. Landon wants his students to be well-rounded citizens, to not put all of their eggs in one basket, but to be able to work on an engine one minute, and sing a song the next, to go from playing piano or dancing to running the bases. Do it all, and do it well. All of these things he hopes he instills in them will open up so much value in the eyes of employers, friends, family, and this country. But, most of all, he hopes his students see the light of Christ in him in their time with Mr. Lewis.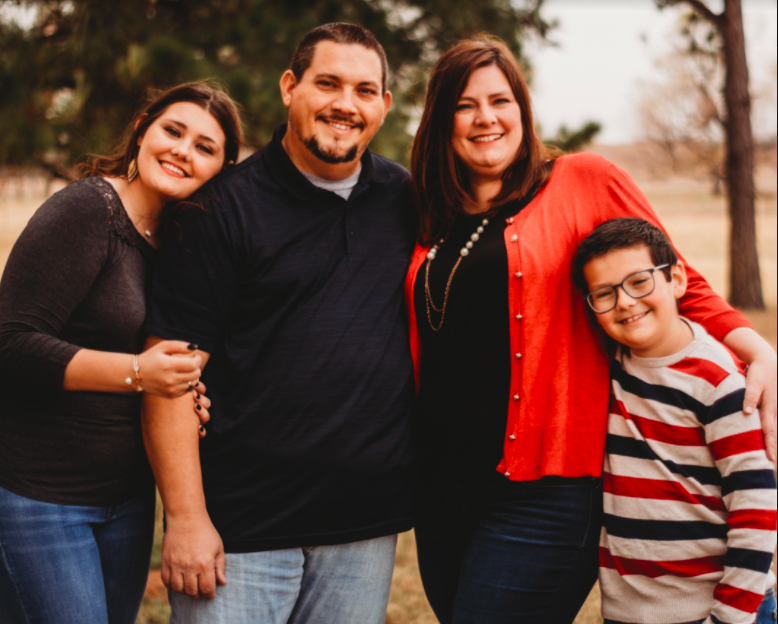 Mrs. Baylee Sturgell
Mrs. Sturgell has been employed with APS for 6 years. She started her career in the middle of the year to replace a teacher who moved to another school. She was an instant match for our Alex Elementary staff. She didn't go far from where she grew up. Mrs. Sturgell grew up in Dibble, Ok, and graduated from Dibble High School. She and her husband of 4 ½ years live in Blanchard, Ok. They were high school sweethearts, and have a sweet family of 3. Brandon, Baylee's husband, is in the construction and carpentry industry. Their daughter, Emery, is 17 months old. Emery is a sweet, adventurous, and spunky little girl. She loves to read books, play outside and feed "her" cows. As a family, they enjoy watching movies, sports and spending time on the family farm.
Mrs. Sturgell feels extremely blessed to be a part of the Alex community. The staff she works with is second to none. She says she gets to work with some of the most amazing educators and paraprofessionals in the nation every day. She is in an environment where the educators challenge each other, collaborate with one another, and work as an amazing team. The staff at Alex Elementary truly care about every child, and they make sure they are teaching the whole child. She loves that every child is learning and all of their needs are being met. Another thing Mrs. Sturgell is so proud of is the administration she is privileged to work with. The admin values the staff as professionals and does their very best to show it. Mrs. Sturgell couldn't make it through her interview without mentioning "her kids", the students of Alex Elementary. Those kids are some of the best, brightest, and finest young people you will ever meet. Lastly, she is proud to be a part of this community. When she came here 6 years ago, as a new teacher, she didn't know many people from this small town. However, our community and staff took her in as one of our own. She developed friendships and made so many sweet memories. Over the past year when she faced a few tough medical obstacles the staff and community rallied around her and she is forever grateful for that.
When students leave Mrs. Baylee's classroom, she obviously hopes they will retain and remember the content from that grade level for the next year. However, she tries to teach them beyond the standard curriculum. She teaches them life lessons, such as: "How you act and what you do when the world isn't watching is when true INTEGRITY is measured." "When you have the opportunity to choose between being right or being kind, choose kind." "The difference between ordinary and extraordinary is just that little extra." Mrs. Sturgell hopes and prays that her students remember they are loved and cared for. She wants them to confidently face challenges and not run from them, because she believes they are capable. She hopes when her students leave her classroom, they leave not only with content skill knowledge, but most importantly leave being better humans then when they entered her classroom. Mrs. Sturgell wants them to leave with a desire and motivation to be their best self whatever that may look like. Then, of course, if somewhere along the way they need help, she wants them to know her door is always open. It's open for a conversation, helping hand or just a hug. When asked to describe Mrs. Sturgell, Mrs. Bauman says she is professional and thorough in her approach to education. She is loving to her students and helpful to colleagues. Mrs. Sturgell is a fighter and one who always overcomes struggles with a positive attitude.